Accra 100.5 FM has long been a hub for exceptional talent in the music industry, and one artist who has left an indelible mark on the hearts of listeners is the legendary Fred Kyei Mensah, affectionately known as Fredima. His immense contributions to the Ghanaian music scene have made him a household name, and his influence continues to reverberate even today.
As we celebrate Fredima's remarkable journey, we also recognize the incredible talent of Kingsley Baah, a gifted musical artist recently nominated for the esteemed Gospel Song Writer of the Year award at the Modern Gospel Awards 2023. Together, they embody the spirit of musical excellence and have captivated audiences with their soul-stirring melodies and heartfelt lyrics.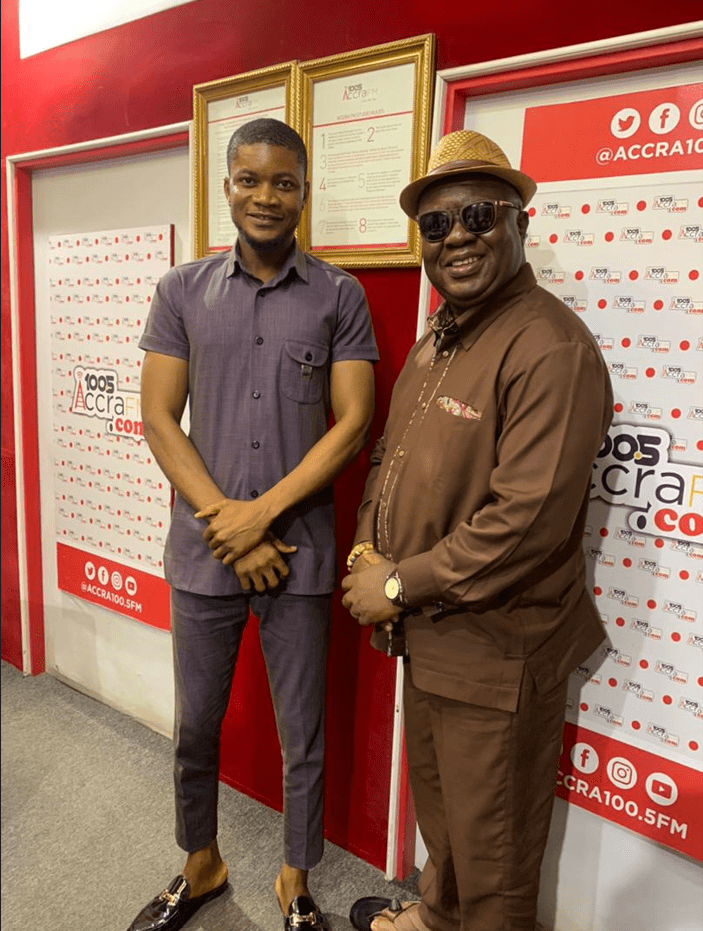 Kingsley Baah: A Rising Star in the Gospel Music Scene | Amid celebrating Fredima's achievements, we must also acknowledge the rising star, Kingsley Baah. With his innate musical talent and unwavering commitment to his craft, Kingsley Baah has quickly gained recognition as a prominent musical artist.
Baah's ability to blend contemporary sounds with heartfelt gospel lyrics is a testament to his versatility as a songwriter and musician. His compositions are marked by their lyrical depth, melodic richness, and an infectious energy that captivates audiences. Kingsley Baah's dedication to his art is evident in every note he sings, leaving listeners with an overwhelming sense of inspiration and upliftment.
Nominated for the Modern Gospel Awards 2023 – Kingsley Baah's talent and hard work have been rightfully recognized with a nomination for the prestigious Gospel Song Writer of the Year award at the Modern Gospel Awards 2023. This acknowledgment speaks volumes about Kingsley Baah's profound impact on the gospel music landscape and his ability to create songs that touch the hearts and souls of listeners.
Baah's nomination is a testament to his commitment to spreading the message of faith and hope through his music. It highlights his exceptional songwriting skills, demonstrating his ability to craft lyrics that resonate with the spiritual yearnings of individuals seeking solace and inspiration.
As Accra 100.5 FM continues to be a platform for musical brilliance, we commend the legendary Fred Kyei Mensah (Fredima) for his outstanding contributions to the gospel music scene. His timeless melodies and heartfelt lyrics continue to uplift and inspire audiences across Ghana and beyond.
We also congratulate Kingsley Baah on his well-deserved nomination at the Modern Gospel Awards 2023. Baah's musical prowess and lyrics, while winning the hearts of many include the legendary Fred Kyei Mensah.
Watch the video via: https://web.facebook.com/sammybaah07/videos/962862291828053/?__tn__=%2CO-R