After his poor performance for the Black Stars garnered attention, head coach Chris Hughton has backed Inaki Williams immediately, assuring Ghanaians that the Spanish forward will come good.
The second match of the Africa Cup of Nations qualifiers between the Black Stars and Angola ended in a 1-1 draw.
Williams, an Athletic Bilbao player, has played in eight games while donning the Ghanaian uniform, and he has still not scored a goal for the Black Stars.
Despite Williams' recent slump in goalscoring for the Black Stars, Hughton is adamant that the Spanish forward still contributes more to the squad than just goals.
Hughton believes that Williams is a very good player, playing in a good team in a good league, and his contributions to the Ghanaian team go beyond scoring goals.
According to Hughton, Williams is a player who makes a lot of runs and stretches play, which sometimes benefits other players.
While goals are important, Hughton emphasized that what's more important for the team is Williams' overall contribution.
"It's very much part and parcel of the game," said Hughton. "The goals will come but sometimes it doesn't come as quick as you want. What's more important for us is his contribution."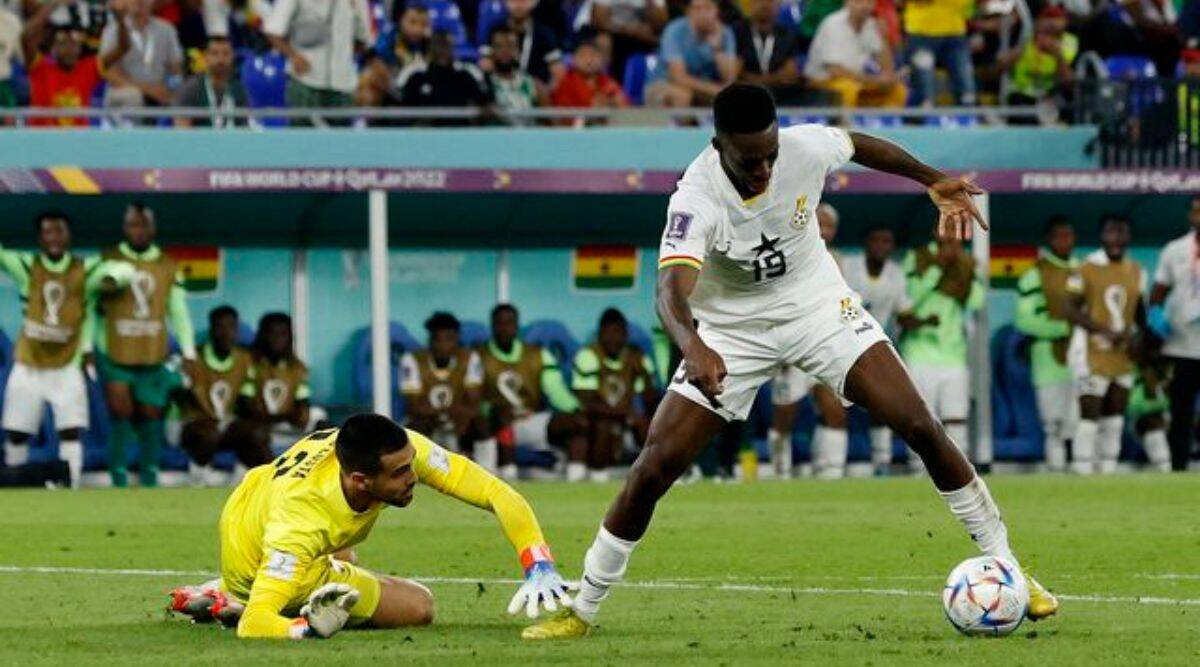 Hughton's faith in Williams is well-founded. The Spanish forward has had a successful career in La Liga, playing for Athletic Bilbao, one of the top teams in Spain.
He has also represented Spain at the international level, making his debut in 2020.
While Williams has yet to score for the Black Stars, he has shown flashes of his talent and potential. In the match against Angola, he was one of the most dangerous players on the pitch, creating several chances for his teammates.
With Hughton's support and confidence in Williams, the Spanish forward will undoubtedly continue to work hard and contribute to the Ghanaian team.
As Hughton said, "The goals will come," and when they do, they will be all the sweeter for Williams and the Black Stars.