In a recent interview with Pulse, Joeboy, a popular Nigerian musician, revealed that he spent over a million Cedis on his girlfriend in two years.
According to the artist, he spent a staggering 50 million Naira, which translates to approximately 1,350,930.47 Ghanaian Cedis, on his girlfriend.
Joeboy, who is known for his love-themed music, described himself as a romantic and stated that he enjoys spoiling his girlfriend. He made the revelation during an interview with Pulse, where he was asked about his love life.
"You are correct. I enjoy spoiling my girlfriend. Let's say I spent more than 50 million Naira on her," he said in the interview, referring to the amount of money he spent on his girlfriend.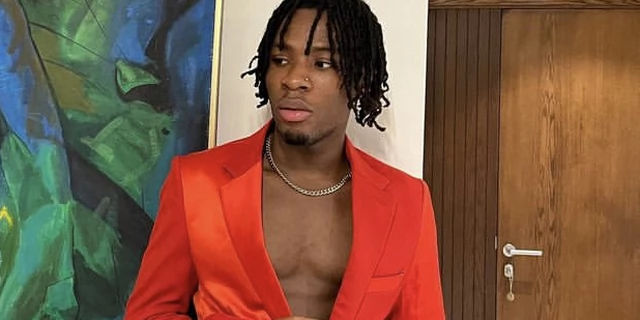 The disclosure has elicited a mixed response from fans and social media users. Some fans praised Joeboy's romantic gesture, while others expressed surprise and shock at the amount of money he spent on his girlfriend.
Regardless of the reaction, the Nigerian musician has been widely commended for his candor and honesty. Many fans have noted that Joeboy's willingness to share such personal information is a testament to his authenticity and sincerity as an artist.
Joeboy is one of Nigeria's most popular musicians, known for his soulful and melodic music.
He rose to fame in 2019 with his hit single "Baby," which has been streamed over 60 million times on Spotify. Since then, he has released several other popular songs, including "Beginning" and "Don't Call Me Back."
The musician's love life has been the subject of speculation and rumors in the past, with many fans curious about his personal life.
With this recent revelation, Joeboy has given fans a glimpse into his private life, providing them with an opportunity to see a different side of him.
Overall, Joeboy's confession has sparked a conversation about the nature of love and relationships, and whether or not it is necessary to spend exorbitant amounts of money on one's partner.
While opinions may differ, there is no denying that Joeboy's revelation has captured the attention of many, making him one of the most talked-about musicians in Nigeria and beyond.