In a gripping showdown at San Siro on Tuesday evening, Inter have triumphed, solidifying their spot in the coveted Champions League final. With an air of determination, they sealed their victory with a resolute 1-0 win over their arch-rivals AC Milan.
The decisive moment arrived in the 74th minute, courtesy of the talented Lautaro Martinez.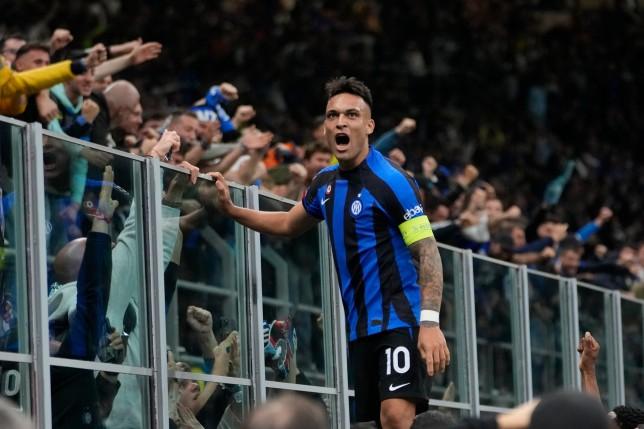 His expertly crafted goal not only secured Inter's triumph but also reaffirmed their dominance, having triumphed 2-0 in the first leg against their Serie A counterparts just a week prior.
Under the guidance of the astute Simone Inzaghi, Inter has now paved their path to the Champions League final for the first time since 2010.
It was in that memorable year when they emerged victorious, lifting the illustrious trophy under the leadership of the indomitable Jose Mourinho.
Awaiting Inter in the final is either the formidable Manchester City or the perennial powerhouse Real Madrid. The outcome of their enthralling battle hangs in the balance, as their second leg at the iconic Etihad Stadium looms on Wednesday evening. After their 1-1 draw at the Santiago Bernabeu last Tuesday, both teams are hungry for victory, leaving fans on the edge of their seats.
On the grand stage of Istanbul's Ataturk Olympic Stadium, the pulsating Champions League final will come off on June 10.
Do you enjoy reading from Townflex? Do You Want Notifications From Us On Our Latest Post? If so, click on the Red bell icon below to subscribe to our feed, which will appear in your smartphone's notification after we publish a new article. You may also follow us on Twitter at @Townflexgh, Facebook at Townflex, Telegram at @Townflex, Townflex on Pinterest, Townflex on TikTok, Townflex on YouTube, and Townflex on Google News.