Latest Sports News (Townflex) – Inter Milan's sporting director, Piero Ausilio, has recently accused Romelu Lukaku of lacking 'respect,' months after his tumultuous departure from the San Siro.
The Chelsea loanee had spent the previous season at his former club, gradually regaining his form with the Nerazzurri.
This led to speculation that Inter Milan might make his return permanent.
However, Inter's repeated attempts to secure his services were met with offers below Chelsea's asking price. In the midst of these negotiations, Lukaku began talks with Juventus.
These discussions with Juventus caused Inter to pause, but eventually, Lukaku chose to join Jose Mourinho's team at Roma after facing fan protests over his potential signing in Turin.
Read Also: Messi and Bonmati Make Ballon d'Or History: Rewriting History in Paris
When Roma faced Inter Milan at the San Siro on Sunday, Inter fans were far from celebratory. The Curva Nord distributed thousands of whistles to be sounded when Lukaku stepped onto the pitch, reflecting the tense atmosphere.
During a conversation with Radio Serie A, Ausilio chose to be discreet when questioned about his former player but inadvertently revealed some details about the breakdown in negotiations during the summer transfer window.
"I prefer not to discuss a player who is currently with another club; I haven't done that in recent months," Ausilio started cautiously.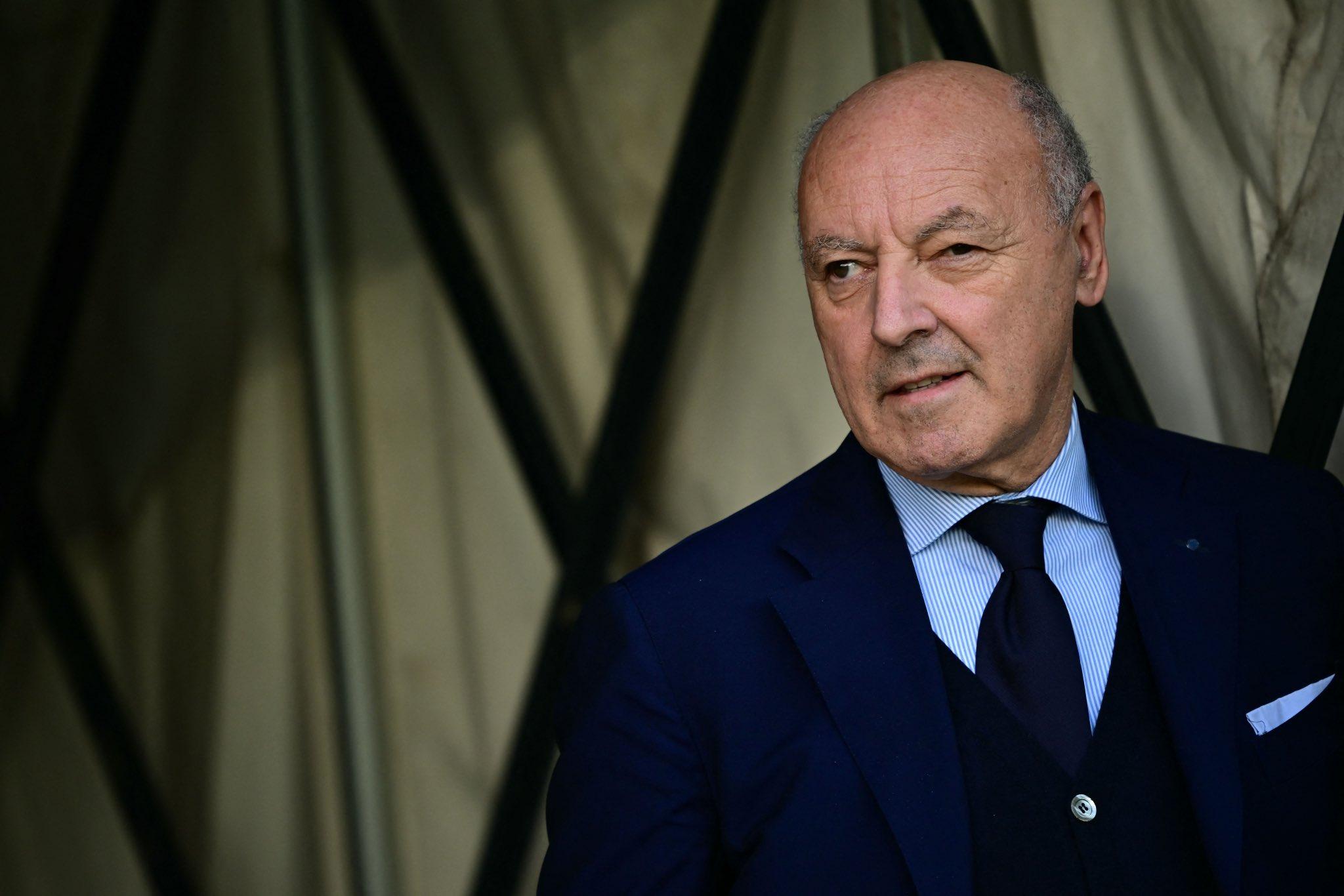 "I prefer to focus on the present and the future. Lukaku is a part of the past; with him, we won a Scudetto, lost two finals, and he brought us significant financial gain."
As for what transpired during the negotiations? Ausilio maintained his discretion, stating, "What happened? I would rather not elaborate on it."
"All I'm saying is that there has to be politeness and respect: things were obviously going on, but at a certain point these conditions came to an end."
"There are deals that don't get done, but if there is respect it is never a problem. When, on the other hand, one hides or sends replies via other people, then one thinks about moving on."
"For me it is a close chapter since July 8, there are no regrets."
"The famous phone call to Lukaku? It was something decided, nothing special. I told Romelu what I thought, after I hadn't been able to contact him for a while."
Romelu Lukaku's reunion with his former coach, Mourinho, at Roma has been incredibly successful, sparking speculation that the club might make his stay in the Eternal City official after scoring 8 goals in his 11 appearances across all competitions.
Despite a turbulent summer, Lukaku has been eager to share his perspective on the events but has not yet disclosed the details of 'how things really happened.'
In a recent media interaction before Belgium's international matches, Lukaku stated that he would reveal his side of the story 'when the time is right.'
He expressed, "There were moments when I felt like I could explode, and five years ago, I probably would've."
"Now I am focused solely on what I do best, which is playing football. I worked hard all summer."
Uncertainty about Lukaku's future arose when Chelsea's new coach, Mauricio Pochettino, deemed the forward surplus to the team's requirements.
Lukaku did not accompany the squad on their pre-season tour of the US, a decision that aligned with several players who later departed as part of the west London club's summer fire sale.