Brentford's impressive striker, Ivan Toney, found solace amidst the world of football as he received a reduced suspension due to a diagnosed gambling addiction.
It would be recalled that earlier this month Toney was banned for eight months after he accepted breaking Football Association betting rules.
This complex situation unfolded when Toney, with sincerity, acknowledged his violation of the esteemed betting regulations enforced by the revered Football Association.
An esteemed psychiatrist, providing insightful testimony to the FA's regulatory commission, carefully examined Toney's intricate case and conclusively diagnosed him with a consuming gambling addiction.
The commission recognized the need for experienced professionals to guide Toney on his path to recovery, as his compulsion had taken hold of him.
Related: Casemiro Shines as Manchester United Triumphs 4-1 over Chelsea to secure CL return
As a result of this psychiatric evaluation, the commission showed leniency, reducing Toney's initial 11-month suspension by an appreciable three months. In a gesture of transparency, the commission thoroughly explained the reasoning behind their decision, revealing it to the public on a designated Friday.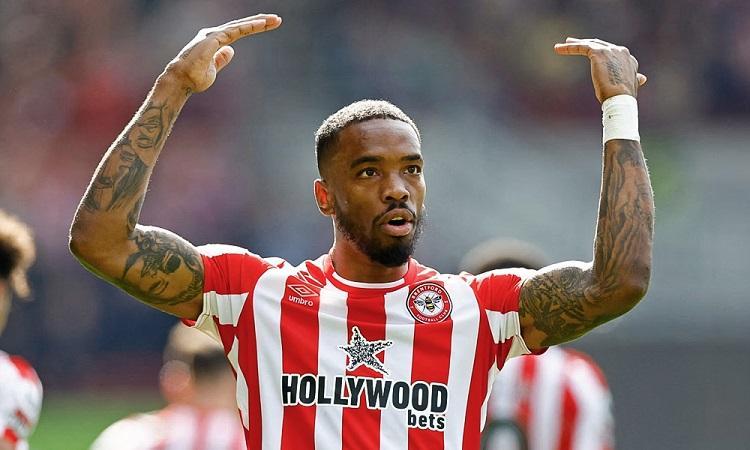 The documentation highlighted Toney's commendable honesty, as he admitted to repeatedly concealing the truth during the initial interviews conducted by the FA.
Despite the challenges he has faced, a glimmer of hope shines through Toney's newfound determination. He has admirably refrained from gambling on the revered sport of football, though the allure of other athletic pursuits still tempts him.
With unwavering resolve, he yearns to confront his gambling addiction head-on, embracing the transformative power of therapy in his quest for personal redemption.
Related: 2023 Women's Football Awards winners: See Full List
For more stories like this, click link to visit our Sports News Page.
Do you enjoy reading from Townflex? Do You Want Notifications From Us On Our Latest Post? If so, click on the Red bell icon below to subscribe to our feed, which will appear in your smartphone's notification after we publish a new article. You may also follow us on Twitter at @Townflexgh, Facebook at Townflex, Telegram at @Townflex, Townflex on Pinterest, Townflex on TikTok, Townflex on YouTube, and Townflex on Google News.