Brentford's forward, Ivan Toney, faces an obstacle in circumventing his eight-month football ban by seeking refuge in a foreign club. Toney, who confessed to a staggering 232 violations of the Football Association's betting regulations, has been suspended until January 2024 and ordered to pay a hefty fine of £50,000 by an impartial panel.
It is important to note that the ban, as it stands, solely applies to competitions within England. However, reliable sources indicate that the FA intends to request an extension of the 27-year-old striker's suspension to encompass all footballing activities worldwide.
Such an extension would effectively prohibit Toney from pursuing a loan move to a foreign club as a means of serving his punishment.
The FA has yet to peruse the detailed explanations behind the panel's verdict on Toney's ban. In the event that Toney were to venture outside the boundaries of England, the FA would be compelled to transfer his registration to the respective football authority of the acquiring or loaning club.
Consequently, the FA would notify both the global governing body, FIFA, and the relevant football association, thereby triggering the enforcement of the suspension on an international scale.
Related: Manchester City dominate Real Madrid to reach Champions League final
It is worth noting that the FA previously sought a worldwide extension for two other English players who faced betting-related bans Kieran Trippier and Daniel Sturridge. Furthermore, FIFA recently acknowledged an application to broaden the scope of a ban imposed by the Italian federation on former Tottenham managing director, Fabio Paratici. This decision ultimately led to Paratici's resignation from his position at Spurs.
While Toney's suspension commences immediately, he will be permitted to resume training on September 17th, a full four months prior to the expiration of his playing ban. The breaches committed by Toney spanned a period from February 25th, 2017, to January 23rd, 2021, during which time he represented Scunthorpe United, Wigan Athletic, Peterborough United, and Brentford.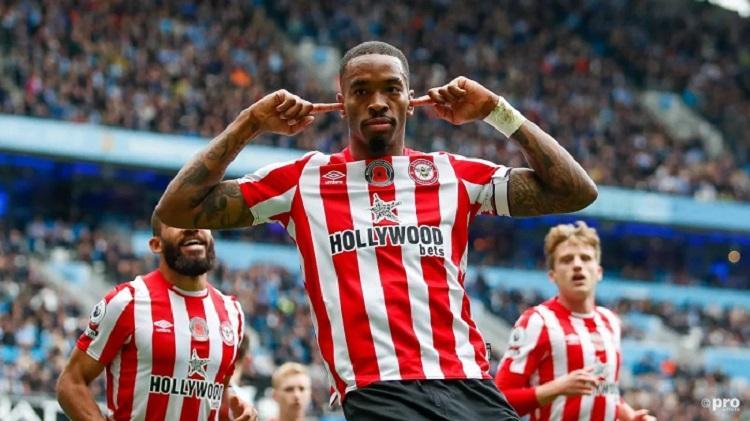 This season, Toney has been a prolific scorer, notching an impressive tally of 20 goals in 33 appearances in the Premier League, thereby aiding Brentford in securing a commendable ninth place in the standings. Unfortunately, due to his ban, Toney will be absent from Brentford's upcoming fixture against Tottenham on Saturday at 12:30 BST, as well as the final home match against league leaders Manchester City on May 28th at 16:30.
Having earned one cap for the England national team, Toney remains contracted to Brentford until 2025.
For more stories like this, click link to visit our Sports News Page.
Do you enjoy reading from Townflex? Do You Want Notifications From Us On Our Latest Post? If so, click on the Red bell icon below to subscribe to our feed, which will appear in your smartphone's notification after we publish a new article. You may also follow us on Twitter at @Townflexgh, Facebook at Townflex, Telegram at @Townflex, Townflex on Pinterest, Townflex on TikTok, Townflex on YouTube, and Townflex on Google News.