Shatta Wale's recent public humiliation of actress Jackie Appiah has been condemned by Kwame A Plus, a musician and politician.
He stated that what the dancehall superstar did was wrong and that he has informed him of this.
A Plus, speaking on UTV's United Showbiz, said Shatta Wale shouldn't have publicly humiliated Jackie Appiah over a rumor he heard.
"Shatta is my friend, if he does something that is not good I expect to tell him that it is not good", he said.
He emphasized that: "I don't like what Shatta did to Jackie Appiah, I don't like it. It wasn't right. It is only in Ghana that if you tell your friend that he erred then he gets angry."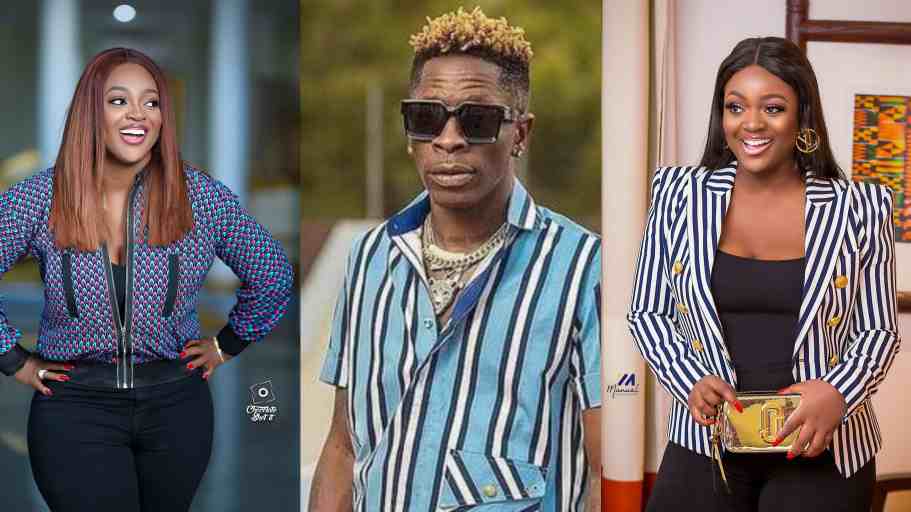 Background
In a recent outburst against the controversial e-levy law, Shatta Wale dragged Jackie Appiah.
While speaking about the E-Levy law, he drew in Ghanaian celebrities such as Jackie Appiah, who allowed the government to use them in an NLA campaign but remained silent on other urgent issues.
In March 2020, Shatta Wale urged that the government hire Ghanaian celebrities to serve as COVID-19 ambassadors.
When Jackie Appiah was asked about it in an interview, she disagreed with his viewpoint.
He slammed Jackie Appiah, saying that he no longer sees her as a legend or a star since she is living a lie.
"You are not celebrities, you are 'nkwankyen' roadside stars," he stated of those who attended the NLA event.
Below is a video of A Plus's reaction on TikTok.
I hope you had a nice time going through the above article, if you did then subscribe to Townflex.com by clicking on the bell icon displayed in the bottom corner to receive our daily post updates first, and also click to subscribe to our YouTube channel for more updates.