Actress Juliet Ibrahim Reveals She Lost Her Virginity At Age 30
Townflex
New Revelation: I Lost My Virginity At The Age Of 30 – Juliet Ibrahim Shares.
Nigeria based Ghanaian actress, movie producer, singer and humanitarian Juliet Ibrahim has made some revelation about losing her virginity.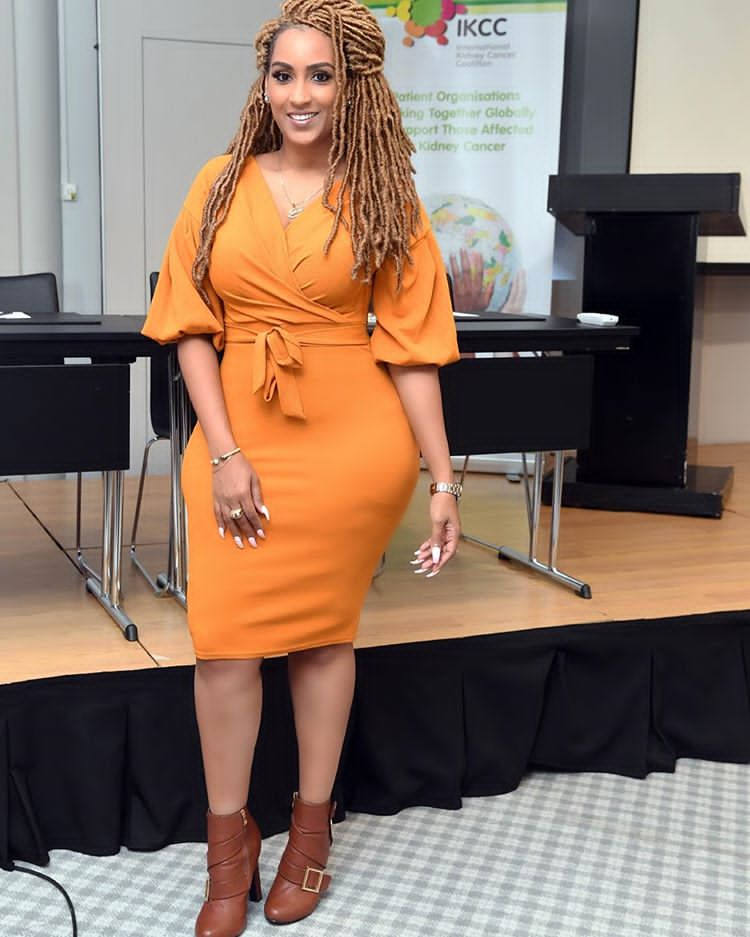 The actress referred by many as the "Most Beautiful West African Woman" made a post on social media which shows that she got Disvirgined at the age 30, which was last three years ago since she her actual age now is 33 years.
She made this revelation in an Instagram question and answer segment  where she was asked this question by a curious male fan "How old are you when you got Disvirgined" after posting that she is bored and that her fans should ask her questions for her to answer, and her answer was "30 YEARS OLD".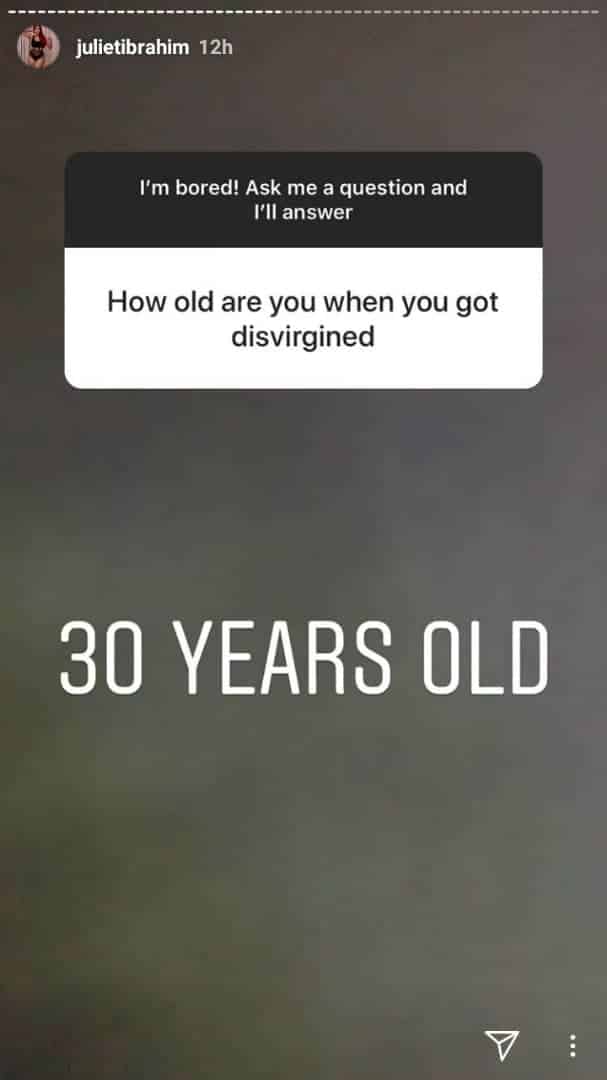 Also Read: Young Dancehall Artiste "Fostero" Receives Special Escort from Diehard Fans
Juliet Ibrahim is one of the female celebrities with a nice and lovely body stature with all the curvy and hilly things physically perceived, leaving many men thirsty for her beauty.
The revelation made by the actress just got many confused, how can one still be a virgin after giving birth. Oh yeah i mean birth like having a child, The actress was previously married to a businessman named Kwadwo Safo, from 2010 – 2014, where their marriage produced a child named Jayden Safo, born in 2010. ??
Anyways this is what she said oo, so this means we have to argue with our cell phones if we disagree with revelation ??
Also Read: Time To Make More Money, Rapper Sarkodie Just Lifted His Price $$
I hope you had a nice time going through the above article, subscribe to townflex.com by clicking on the bell icon ? displaying in the bottom corner to receive our daily post updates first.