To increase broadcasting revenue, the new Chelsea chairman has announced plans to revolutionize various aspects of English football, including a play-off to decide who stays in the Premier League and who down to relegation as well as an all-star game similar to those played by the NBA and MLB.
The Blues' new co-controlling owner, who also owns stock in the Major League Baseball's Dodgers and the NBA's Lakers, revealed at a New York conference that he had already discussed the concept with Premier League rivals.
Boehly called for an all-star game at the SALT thought leaders conference in New York and said:
"Ultimately I hope the Premier League takes a little bit of a lesson from American sports," said Boehly. "And really starts to figure out, why don't we do a tournament with the bottom four sports teams, why isn't there an All-Star game?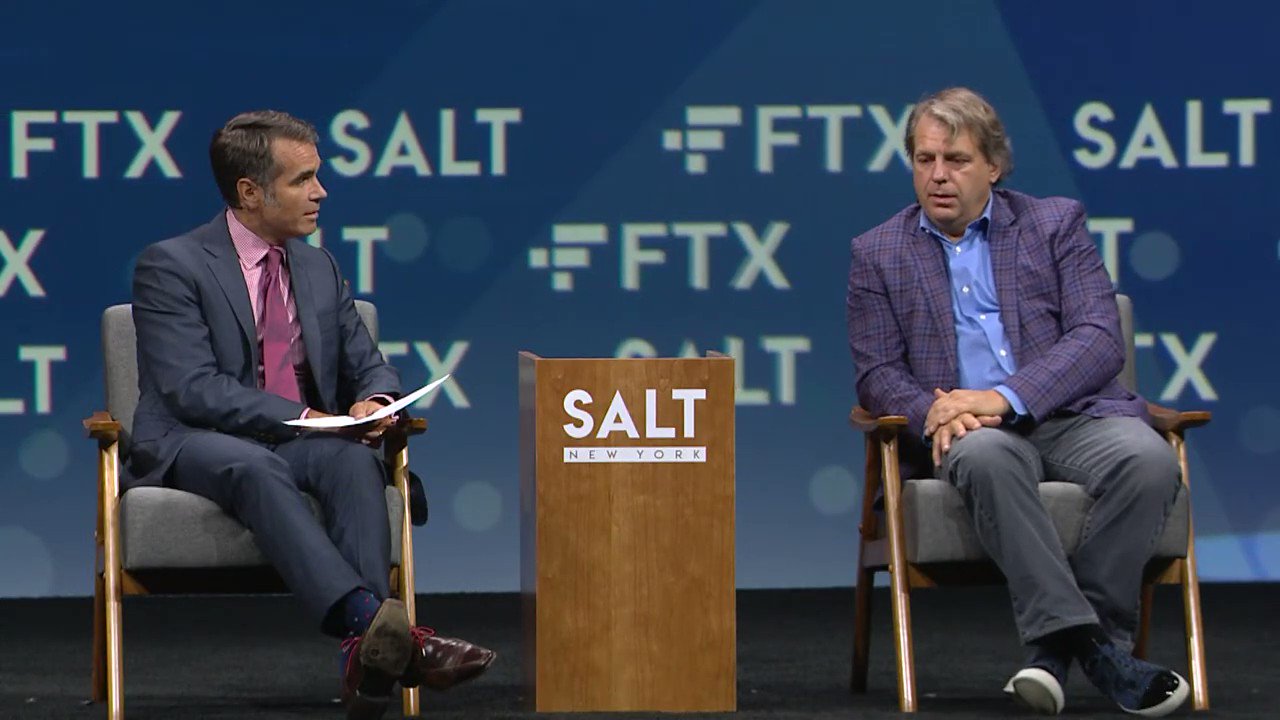 "People are talking about more money for the pyramid, in the MLB All-Star game this year we made 200m dollars from a Monday and a Tuesday."
"So we're thinking we could do a North versus South All-Star game for the Premier League, for whatever the pyramid needed quite easily."
In response to a question on his opinions on relegation given that US sports do not deal with the concept, which frequently gives rise to allegations of teams "tanking" for a better draft pick, Boehly said:
"The economics of going into the Championship are materially different.
"When you go into the Championship those numbers fall off a cliff. So there's no one thinking about tanking, and those relegation games are some of the highest broadcast games."
Townflex Sports takes a look at the North vs South teams.
NORTH: Aston Villa,Everton, Forest, Liverpool, Leeds, Leicester, Man City, Man Utd, Newcastle, Wolves.

SOUTH: Arsenal, Brentford, Brighton, Bournemouth, Chelsea, Tottenham, Fulham, Saints, Palace, West Ham
Boehly remarked when asked what the other owners of football clubs thought of the All-Star game concept: "Everyone likes the idea of more revenue for the league."
"I think there's a real cultural aspect, I think evolution will come."
Liverpool boss Jurgen Klopp wasn't overly impressed by Boehly's suggestion that the Premier League launch an All-Star game between teams from the north and south of England in the style of the United States earlier in the day.
Chelsea were due to face Liverpool on Sunday but has been postponed due to lack of police resources following the passing of the Queen.
This means that Liverpool must squeeze two games into an already full calendar that includes the World Cup in the middle.
"He doesn't wait long. When he finds a date for that he can call me," Klopp added." 
"He forgets in American sports these players have four-month breaks so they are quite happy they can do a little bit of sport in these breaks. It's completely different in football."
"Does he want to bring the Harlem Globetrotters as well?
"I'm surprised by the question so please don't judge my answers too much, but maybe he can explain it to me at one point and find a proper date. I'm not sure people want to see that." "Imagine that, [Manchester] United, Liverpool, Everton, Newcastle players all on one team that's not the national team, just a north team. Interesting game."
"All the London guys together. Arsenal, Tottenham. Great. Did he really say it? Interesting."
Also Read: https://townflex.com/bayern-munich-defeats-barcelona-2-0-to-extended-their-unbeaten-streak-in-cl/