Kanye West, the American rapper, producer, and fashion designer, has reportedly abandoned his political ambitions for the 2024 presidential campaign, according to a report from The Daily Beast.
The report indicates that West is now fully focused on his private Christian school, Donda Academy, and wants to be left alone.
The news came from Adam Camacho, a documentary producer who was hired by West's company in November 2022 to make a film. Camacho said that communication with West dried up after his contract was extended.
When he finally reached West, he was told that the rapper was now concentrating on his school, his new wife, and his children. Camacho said West told him, "I just want to be left alone."
An anonymous employee of West's backed up Camacho's account, saying that the artist's interests are focused on his children, family, and creative endeavors.
The employee added, "Anyone that is representing Ye in any political capacity is a charlatan. There is no political shop."
West's interest in running for president reportedly declined after his marriage to Bianca Censori, a shoe designer at his fashion line Yeezy. The two got married in a private ceremony in January.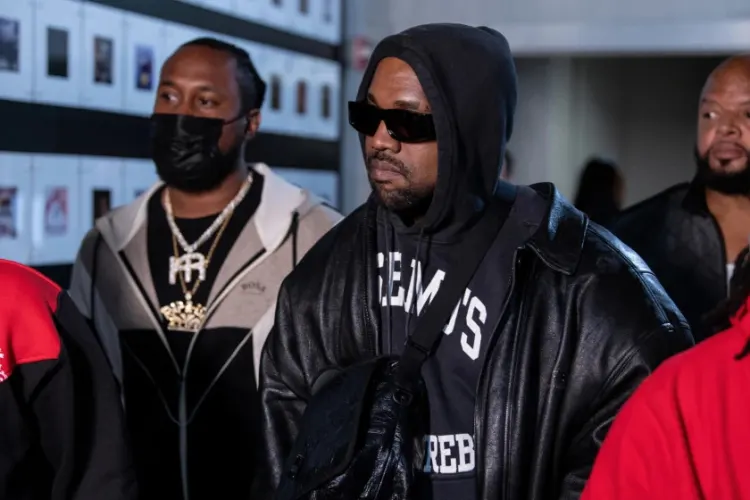 West has remained out of the public eye since his controversial statements about Jewish people led to the collapse of his fashion empire. He was dropped by Adidas, Balenciaga, and CAA after tweeting anti-Semitic tropes and promising to go "death con 3" on Jewish people. In subsequent months, he doubled down, proclaiming "I like Hitler" on far-right conspiracy theorist Alex Jones' web show.
Last week, two former Donda Academy teachers filed a lawsuit against the school and West, alleging racial discrimination and wrongful termination, among other claims.
The lawsuit claims that the school was "rife with racism" and that West was aware of the discrimination.
The news of West's abandonment of his political ambitions comes as a surprise to many, as he had been talking about running for president for years.
However, it appears that he has now shifted his focus to his family and his school, leaving his political future uncertain.