Renowned multi-industry creative and African-American businessman, Kanye West, has seen a rapid rebound in his net worth, surging back to $400 million within 20 days after a temporary dip of $2 million, attributed to the revaluation of his private assets.
According to Forbes, a US business magazine that tracks the fortunes of ultra-high net worth individuals, West's net worth has surged by $2 million within a month, from $398 million on March 23 to $400 million at the time of writing.
This recent bump in West's wealth comes after a dip of $2 million just twenty days ago, which compounded the $1.6 billion wealth loss he experienced last year when Adidas cut ties with his brand, Yeezy, due to a series of anti-Semitic remarks he made in October 2022, sparking widespread outrage and leading to the deactivation of his social media accounts.
Following his suspension from Instagram and Twitter, West announced his intention to acquire the social networking platform Parler from its parent company, Parlement Technologies Inc. He asserted that platforms such as Instagram and Twitter unduly restrict users' free speech.
He explained that Parler, a conservative social networking platform, is a refuge for individuals who, like him, have been penalized by larger platforms, offering a space for those who have been oppressed by the "thought police" to express their opinions freely.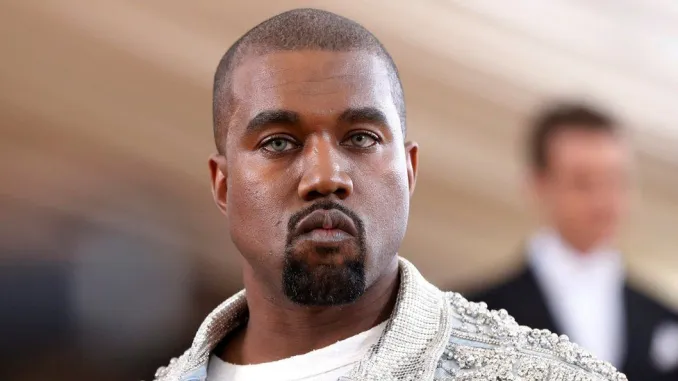 Despite facing recent setbacks, including a $2 million net worth decline just 20 days ago, Kanye West continues to be one of the wealthiest Black individuals not only in America but globally.
With a net worth of $400 million, which includes his real estate holdings, cash, a music catalog, and a five-percent stake in Skims, the shapewear company founded by his ex-wife Kim Kardashian, West ranks as the 2,649th richest person in the world, according to Forbes.
West's rapid rebound in net worth is a testament to his resilience and ability to bounce back from setbacks. He has proven time and time again that he is a force to be reckoned with in the business world and the music industry.
It remains to be seen what the future holds for Kanye West, but one thing is certain: he is not one to be underestimated.