Cristiano Ronaldo leaving Real Madrid, according to Karim Benzema, allowed him to regain his lethal form.
The 34-year-old France striker scored 44 goals for the team last season as Real won the Champions League for the 14th time and easily won LaLiga by 13 points.
It was possibly his most successful campaign to date as he embraced the pivotal role that Carlo Ancelotti had given him.
Karim Benzema has acknowledged that Cristiano Ronaldo leaving Real Madrid allowed him to regain his goal-scoring form, which may be good news for Manchester United if he moves this summer.
The desire to quit Manchester United this summer has been made clear by Cristiano Ronaldo.
Ronaldo's intention to quit the club less than a year after his return has been one of the major stumbling blocks Erik ten Hag has encountered in the early stages of his United tenure.
According to reports, the player's desire to leave has been fueled by a lack of Champions League football, the club's lack of success during the summer season, and a 25% salary reduction that the team was compelled to take after finishing outside the top four.
Due to personal obligations, the Portuguese player missed the most of preseason, and after leaving the friendly match against Rayo Vallecano early, the manager chastised the player despite coming on early in the second half of the opening weekend loss to Brighton, he didn't start.
Although United have insisted that Ronaldo is not for sale and no suitors have yet to approach them, the possibility of losing him is frightening considering the dearth of attacking options available to Ten Hag.
Christian Eriksen was started up front against Brighton by Ten Hag because Anthony Martial was injured and Ronaldo was unable to play the whole 90 minutes.
However, the star player for Madrid, Karim Benzema, has spoken about how he was able to resume scoring when Ronaldo departed the Bernabeu, and there is a chance that his impending departure from United may have a similar effect on some of the players left behind.
The French player also acknowledges that he understood it was "time to modify my game" after Ronaldo left the team.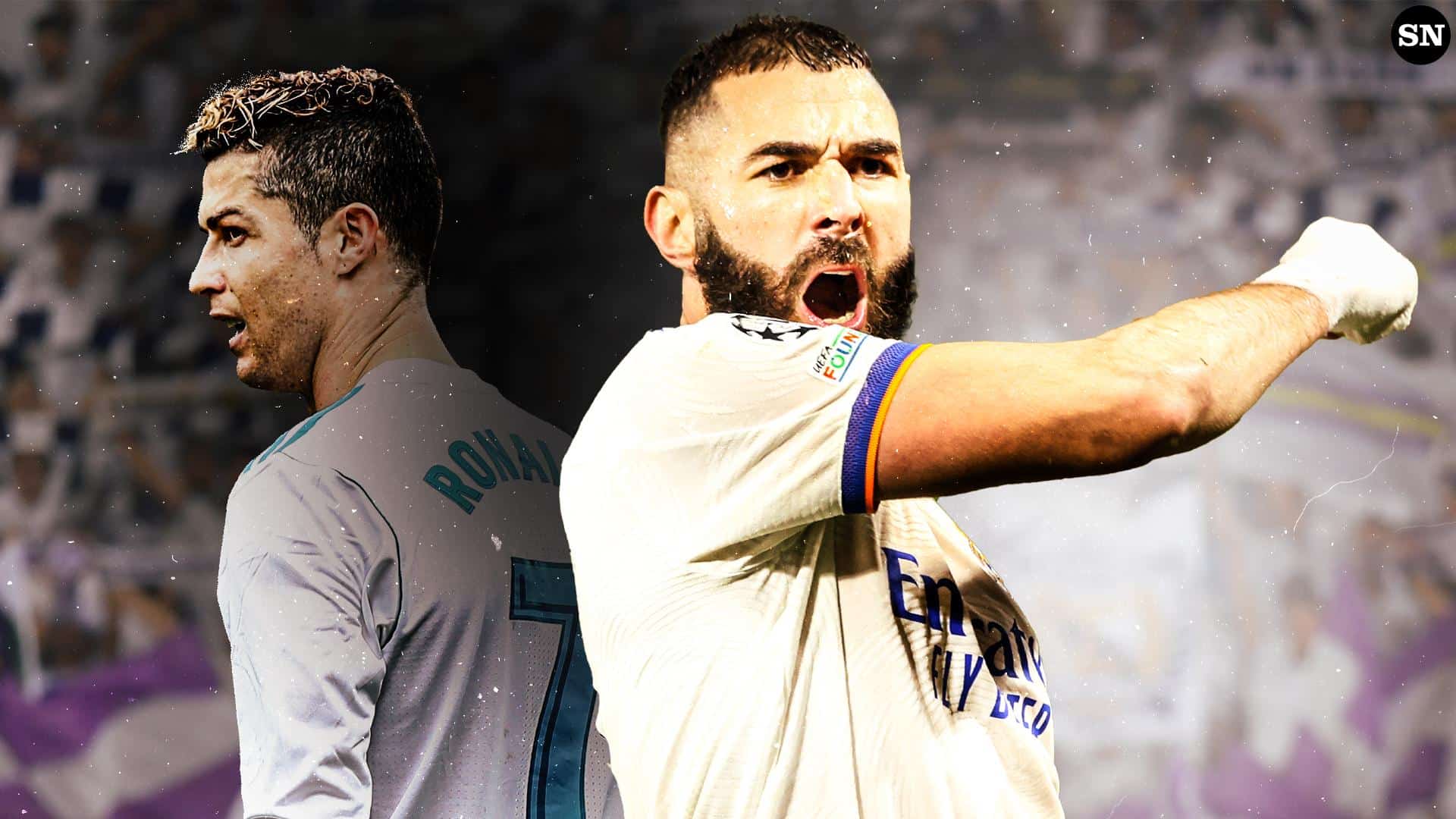 After joining the club a few days apart in 2009, Benzema and Ronaldo enjoyed nine successful seasons of playing together. However, the Frenchman is thrilled to be rising to prominence again.
Los Blancos skipper was asked if the Portuguese move to Juventus in 2018 had given him the chance to establish himself all over again during Real's UEFA Super Cup pre-match news conference, he responded: 'It's been different for me since Cristiano Ronaldo left Real Madrid'.
'It's true that I've scored many more goals, but when Cristiano was here, we had a different style of play, I was providing more assists. He really helped me on and off the pitch.
'But at that time, I did know that I could do more and when he left, it was the time to change my game, change my ambitions and I am doing that well at the moment.'
However, Benzema is currently focused on the goal of helping Real Madrid win the first of the six trophies they might win this year when they take on Europa League champion Eintracht Frankfurt at Helsinki's Olympic Stadium.
Real Madrid who defeated Liverpool in last season's Champions League final comes into the game with high hopes whiles Eintracht who defeated Rangers in the Europa League, comes into the game in disarray after humiliated 6-1 by Bayern Munich in the Bundesliga last weekend.
Since the 1960 European Cup final, which the Spaniards won 7-3 at Glasgow's Hampden Park with goals from Alfredo Di Stefano and Ferenc Puskas, this game will mark the first competitive encounter between the clubs.