New information gathered by Townflex now has it that there has been a fire outbreak at Tuba, near the Kasoa-Accra TollBooth.
It is not clear yet as to what actually brought the fire but just, but according to reports, the fire guttered a furniture shop leading to the owners losing some of their works.
It is believed from the reports that as the fire started, there were several calls made to the Ghana Fire Service personnel to come help put out the fire but ended up disappointed as usual with the Ghana system of delay.
The hawkers who were selling at the ToolBooth came together with some residents and helped in putting out the fire even though it was not much effective as that of the Fire Service personnel, they had no other choice than to do it so as to prevent further damage of properties but at the end to no avail since the shop was later burnt down to into ashes.
And from the images below, you could see them trying to bring out some items from the shop next to the furniture shop to prevent further damages, looking at the image one could also notice the Electrical (Service Cable) to the pole also caught fire.
According to our Sportswriter, Xorkpe Sosu who sent us the details stated that the personnel from the Ghana Service came later and were given a hot blast, by the hawkers and residents for failing to come on time only to come later while the damage has been done.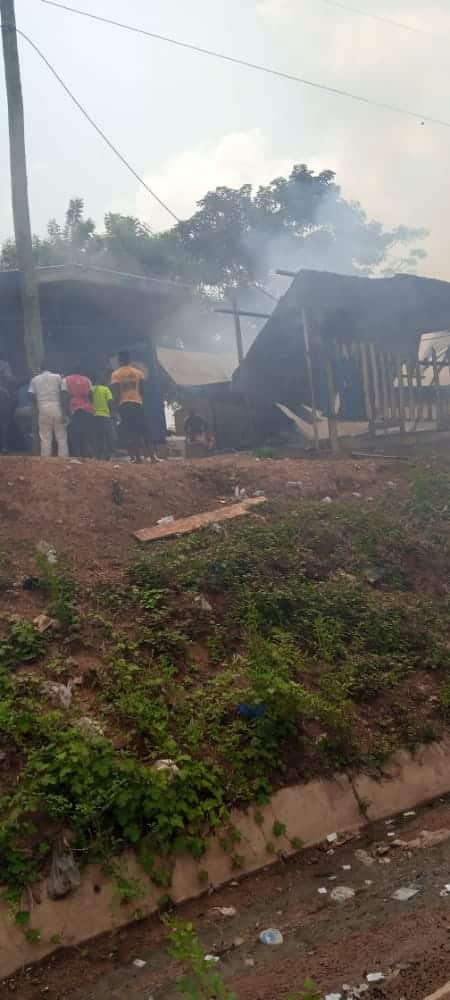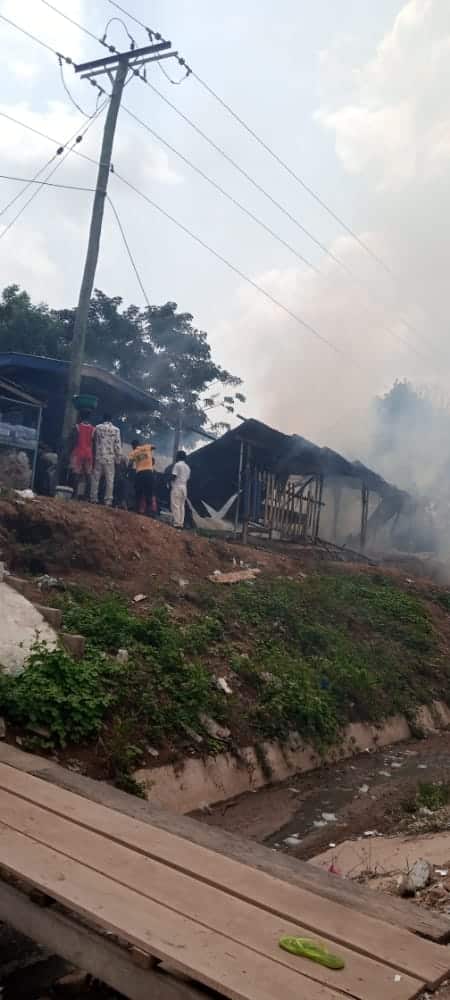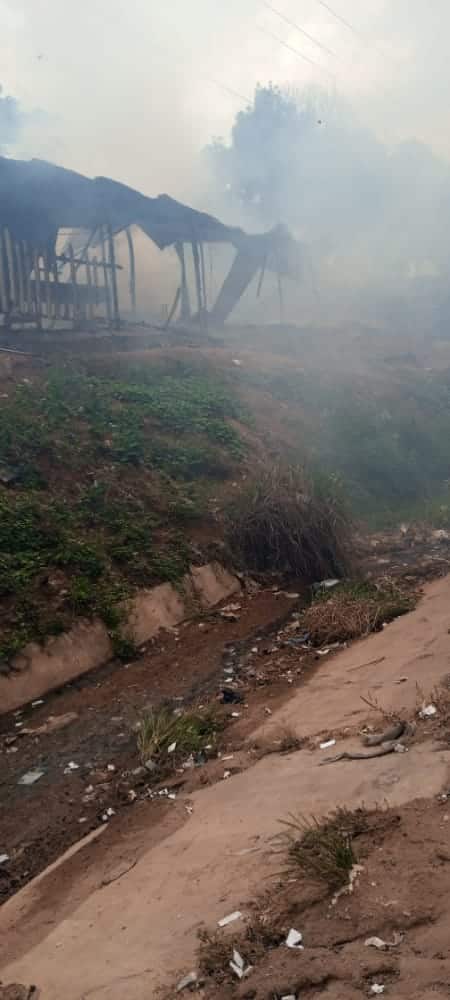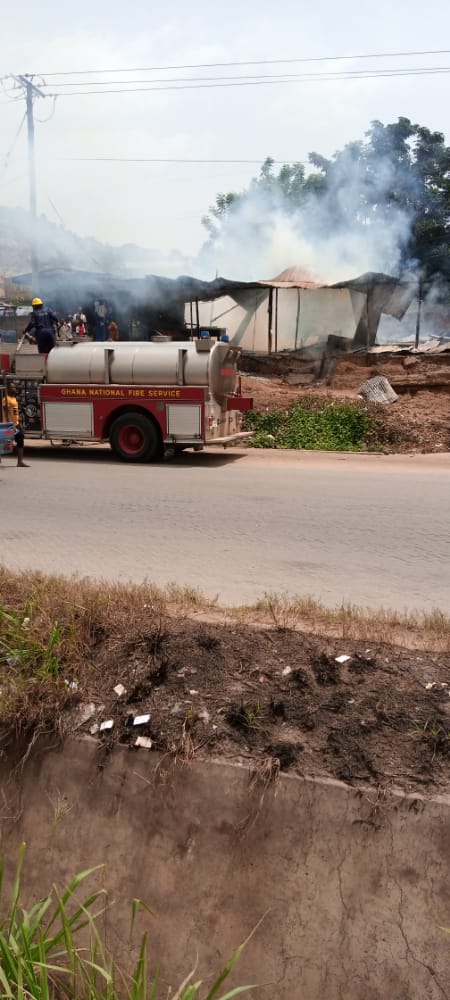 I hope you had a nice time going through the above article, subscribe to townflex.com by clicking on the bell icon 🔔 displaying in the bottom corner to receive our daily post updates first.