USA online journalist Kemi Olunloyo reveals a shocking revelation in regards to the offence and charges against the popular internet fraudster Hushpuppi.
According to the controversial and US-trained investigative journalist, the internet popular fraudster Hushpuppi may never work on the planet earth as a free man ever again, The shocking revelation came as a new report that Hushpuppi is now a suspect in six different countries due to his cybercrime.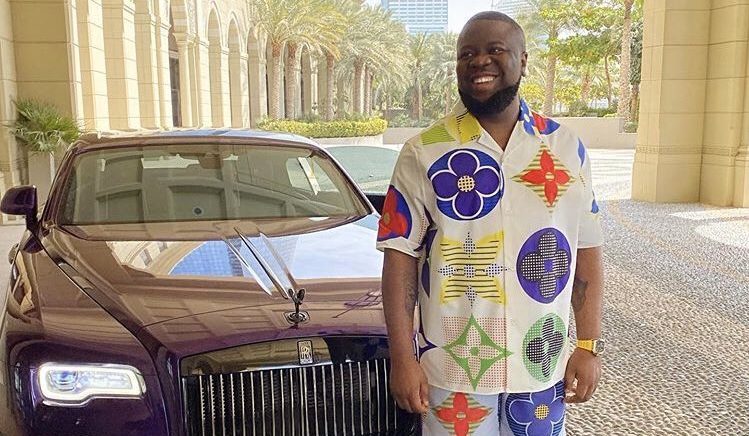 The popular internet fraudster Hushpuppi whose full name is Ramon Olorunwa Abbas is being locked under the U.S keys And is to face 20 years imprisonment according to the U.S journalist Kemi Olunloyo.
Taking to Instagram, she wrote;
"UPDATE: I'm updating the website of my U.S TV station now. Hushpuppi is wanted in an additional 6 countries for internet fraud in the coffers of the countries. If convicted, he will NEVER be a FREE man again for the rest of his life. He's already facing 20 yrs in the US. 20×6."
"Hushpuppi is wanted in six other countries, faces 120 years imprisonment" – Kemi Olunloyo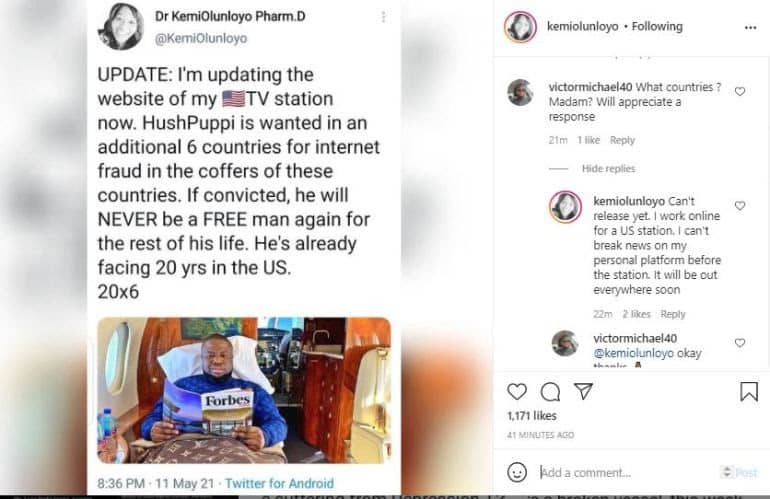 Also Read: BBNaija's Erica gives tips on the type of friends to stay away from
I hope you had a nice time going through the above article, subscribe to townflex.com by clicking on the bell icon displaying in the bottom corner to receive our daily post updates first.