In a year-long legal battle initiated by JoyNews under the Right to Information Act, the extent of the revenue imbalance that has favored Frontiers Healthcare Services has come to light.
Data finally provided by the Airport Company to JoyNews reveals that Frontiers got an impressive $84 million from arrival testing and an additional GHS 29 million ($3.5 million) from departure testing.
In stark contrast, Ghana received a mere sum of under $6 million from arrival testing and GHS 1.5 million ($180,000) from departure testing during the same period.
READ ALSO: SAD! Final Pieces of Titan Submersible Retrieved from Titanic Site (See Details)
This disproportionate revenue distribution shows that Frontiers claimed over 90% of the earnings, retaining 92% of income from arrival testing and a significant 94% from departure testing.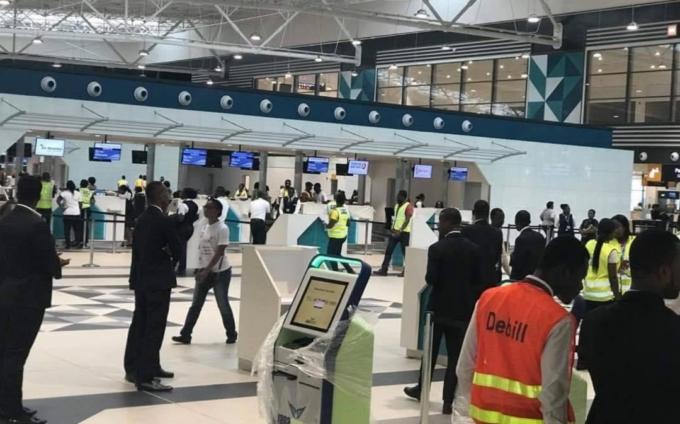 Conversely, Ghana's share was meager, representing less than 10% of the total revenue, with just 7% coming from arrival testing and a mere 6% from departure testing.
The significant disparity in revenue allocation has provoked public outrage, leading Samuel Okudzeto Ablakwa, the ranking member on the foreign affairs committee of parliament, to submit a motion to the legislature, calling for an impartial audit of the contentious testing agreement between Ghana Airports Company Limited (GACL) and Frontiers.
READ ALSO: US: GOP's Divided Majority Nominates Steve Scalise for House Speaker Role
Critics argue that Ghana's minimal share indicates missed opportunities to allocate resources that could have strengthened the nation's response to the pandemic, especially considering the economic hardships caused by COVID-19.