Ghanaian rapper Kofi Jamar has angrily sent out a piece of warning telling people not to take humble nature as something else.
The 3korso hitmaker in this warning said that he is one of the troublesome guys one can find on the streets despite his humble nature, a d that he wasn't born born and raised in Bantama, Kumasi for nothing.
"Never mistake my humbleness for something else man , I'm one of the most troublesome niggas you will ever come across. I wasn't born and raised in Bantama for nothing. #Takenote." – he wrote.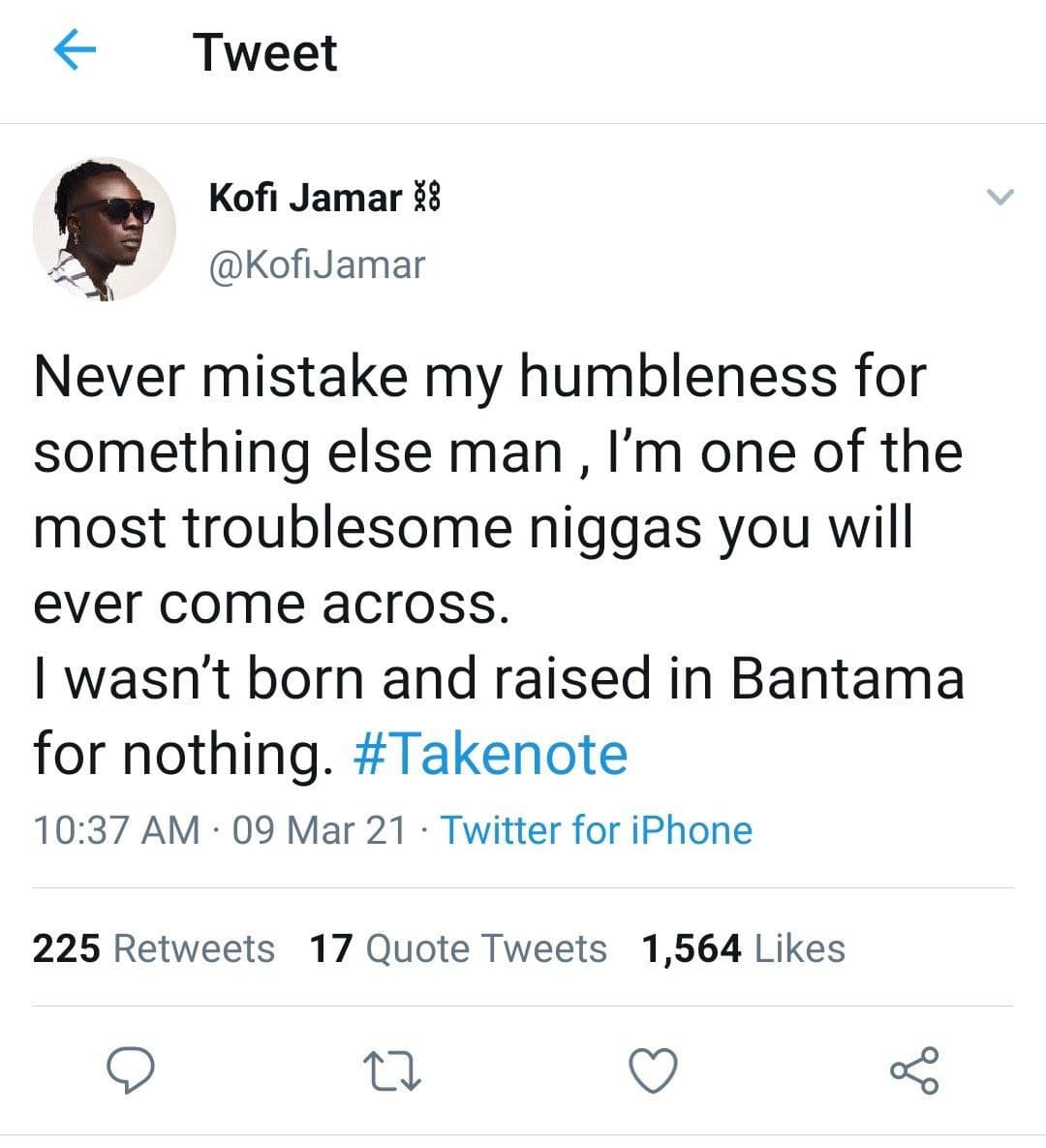 Well it is not really clear as to whom this shot is thrown to via Twitter.
This warning of his, comes following a previous post he made on social media which got mixed reactions from fans sharing their opinions which some got him angry and savagely responded to the reactions.
In his previous tweet he asked that people should stop disrespecting acts like Shatta Wale, Sarkodie, Stonebwoy among other great acts just because of achievements made by they the new acts in the game including himself, and asked that the senior acts should be given the respect they deserve.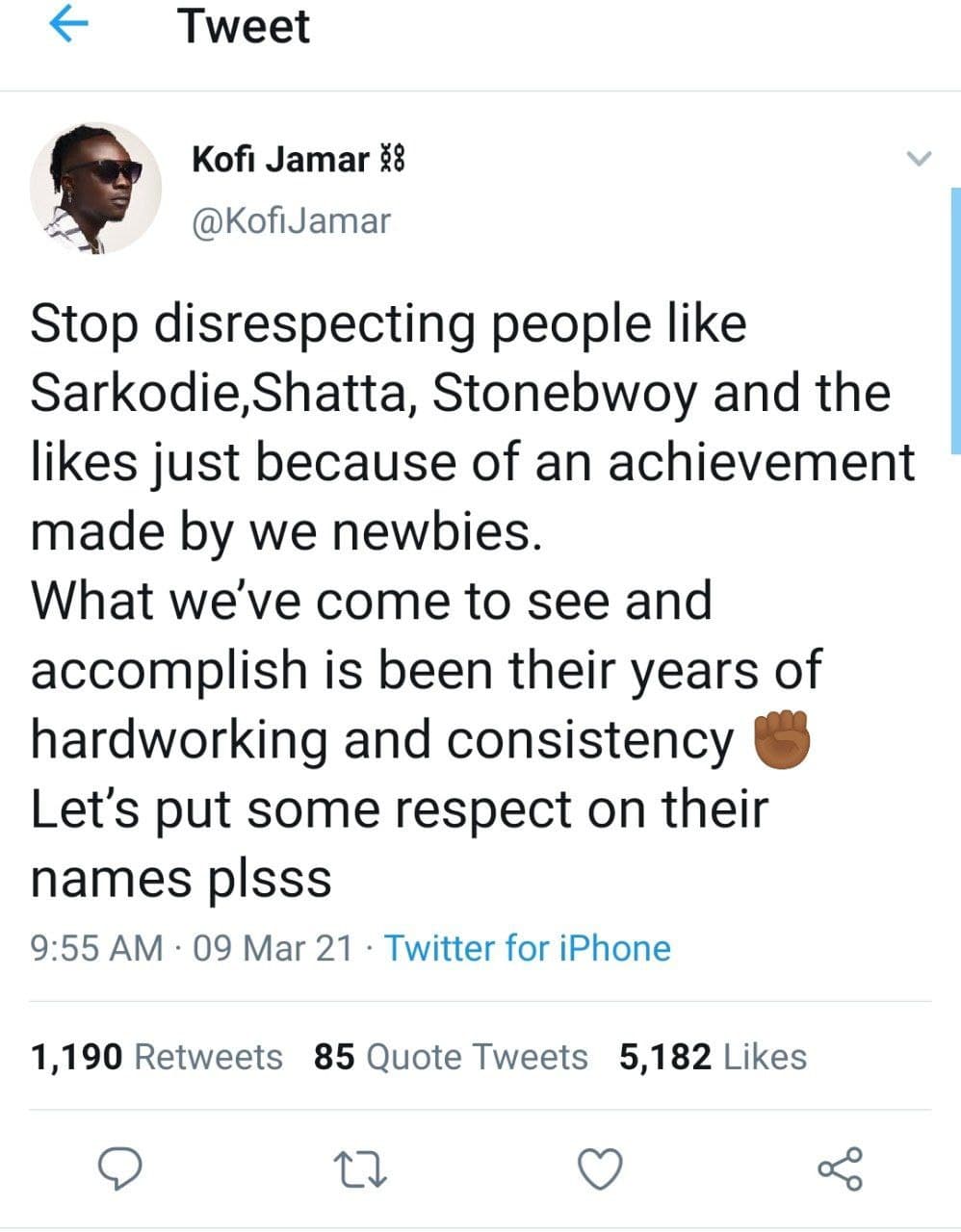 I hope you had a nice time going through the above article, subscribe to townflex.com by clicking on the bell icon 🔔 displaying in the bottom corner to receive our daily post updates first.