We just wake up Tuesday morning to another sad news, as a fetal accident just occured at Kyekyewere in the Eastern Region of Ghana leading to 11 people as at now lost their lives whiles over 80 have been seriously injured.
The accident happened Tuesday morning, September 15, 2020 involving a DAF Cargo truck heeavly loaded crashing two other buses after its tyres burst.
Kyekyewere accident: According to reports, the Cargo truck which caused the accident was carrying goods and heading towards Burkina Faso on the Kumasi street after its tyres burst forced the driving lose control of the steering, veered off its lane and crashed with two other buses in other lane.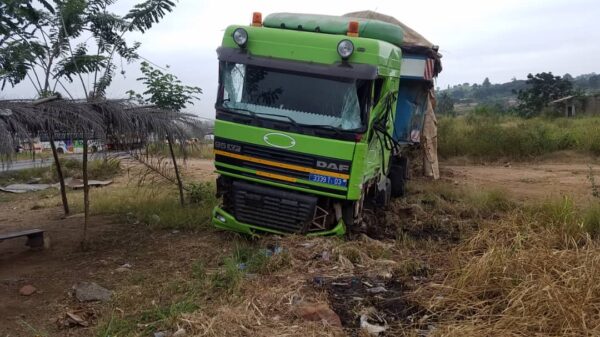 National Disaster Management Organization, Ghana Police Service personels were present at the scene on a rescue mission, ithe injured were transported to the Nsawam and Suhum Government Hospitals whiles the bodies of the lost souls were conveyed to the morgue
Kyekyewere accident: The two buses crashed, as per the info gathered are STC bus registration number GE 8131-16 and another Bus with registration Number GT4997 -20 with both coveying passengers from Kumasi and heading towards Accra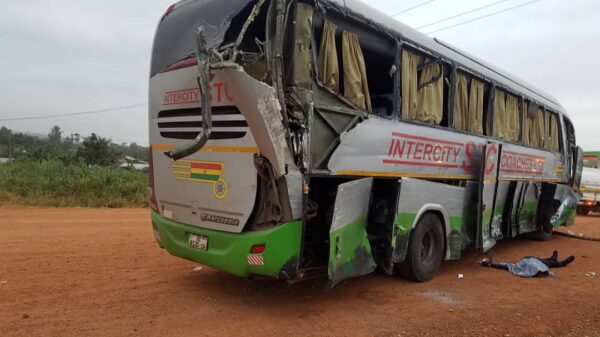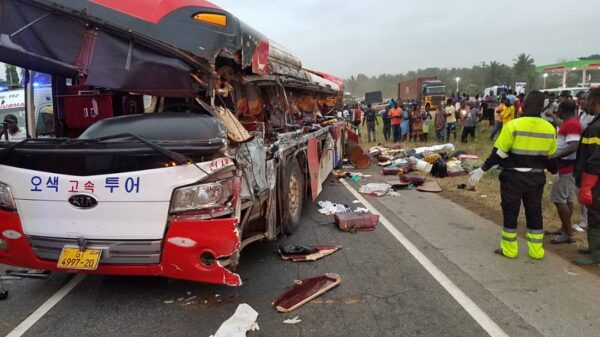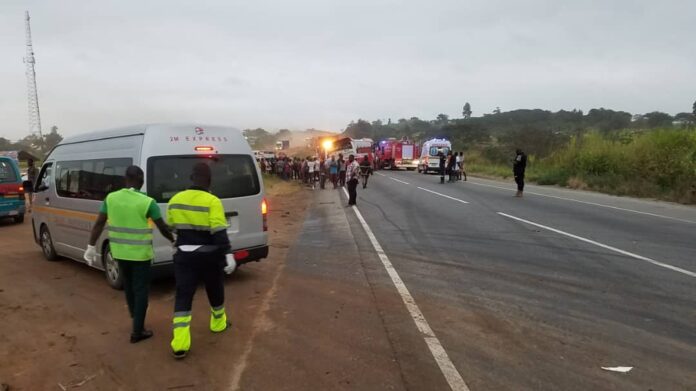 I hope you had a nice time going through the above article, subscribe to townflex.com by clicking on the bell icon ? displaying in the buttom corner to receive our daily post updates first.