The Paris Saint-Germain boss Christophe Galtier includes Kylian Mbappe and Lionel Messi for Tuesday's Champions League round of 16 first leg encounter against Bayern Munich at the Parc des Princes.
According to sources, Kylian Mbappe, who suffered a hamstring injury on February 1 and was anticipated to miss three weeks of activity, will start from the bench against the German side.
The last two sessions saw the France international train alongside Lionel Messi and midfielder Marco Verratti, all recovered from their injuries.
PSG has been struggling lately and on Saturday, they suffered their fourth loss in their previous 11 games when they lost 3-1 to Monaco in Ligue 1.
Bayern hasn't lost a game since September.
PSG manager Christophe Galtier on his squad at Mondays press conference. Kylian trained with the squad today and completed the whole session.
"I didn't think he would be ready,"
"We took the decision to let him take part if he felt ready. We're not quite sure if he'll be on the team sheet, we'll see tomorrow morning."
"We'll ask Kylian if he feels ready, Kylian's made a huge effort. If he's on the team sheet it means he's ready," Galtier added.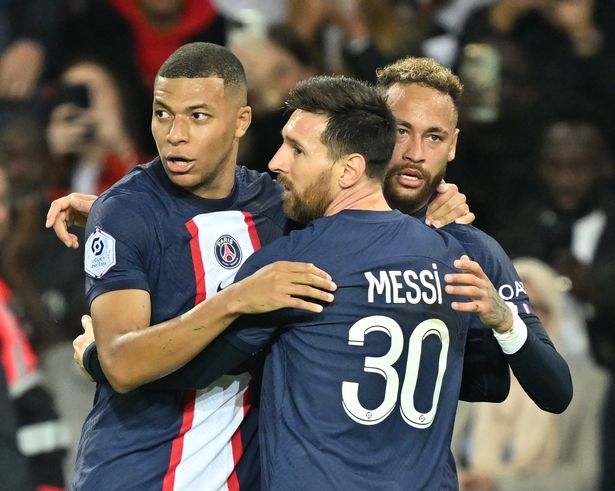 "Kylian is an extremely important player for us, he's a star. Obviously
Neymar hopes to start alongside Messi and Mbappe.
PSG has recently struggled, and their Ligue 1 loss to Monaco on Saturday was their fourth loss overall this year.
PSG will need to dramatically lift their game against Bayern.
"We have this ability (to switch to Champions League mode). I have a lot of belief in myself. I know what I'm capable of. I'm humble," Neymar added.
"It's an important game tomorrow and we're prepared for that clash." "We have the team to play a great game tomorrow. I like to play these big games against big teams."
Julian Nagelsmann ahead of the Champions league clash against the Ligue 1 powerhouse will be decided by "possession and ball control."
"You can only do it as a team," Nagelsmann added.
"We have to cut out the passes to him, Neymar, and Mbappe. They've also got full-backs with a lot of pace. They have a number of really talented players."
Click On the Red-Bell icon displayed at the right bottom corner of your reading screen to be the first person to get the latest news updates sent directly to your smartphone's notification.