Lady Jay has been extremely busy in recent months.
That is because she's been working on her new EP "Anywhere 2 Dey" and has teamed up with a new collaborator, Kwabena Kwabena.
Well, Lady Jay and Kwabena Kwabena first met ten years ago and have been following each other's music careers from afar ever since.
When Lady Jay began work on her new EP, an opportunity occurred when she reconnected with Kwabena Kwabena after years apart.
They began working on a remix of "Odo Nana," one of her most popular songs, which is also his favorite track off her most recent EP, "Anywhere You Dey."
They both entered a realm of love and passion during the process and created a musical masterpiece as a result.
Watch them perform the new remix of "Odo Nana" in the video below.
After working together, Lady Jay became enamored with Kwabena Kwabena's musical process and was drawn to his lyrical passion.
They're currently discussing collaborating on a new creative aspect that no one has seen before.
Odo Nana
Odo Nana was one of the hit songs created by the two musicians.
It was first featured in a Guinness national commercial campaign and HBO's "I May Destroy You" TV show.
Since then, it has received a lot of worldwide attention, and now that Kwabena Kwabena, Ghana's favorite love ambassador, has joined the song, it seems complete and is sure to be one of the year's biggest love songs.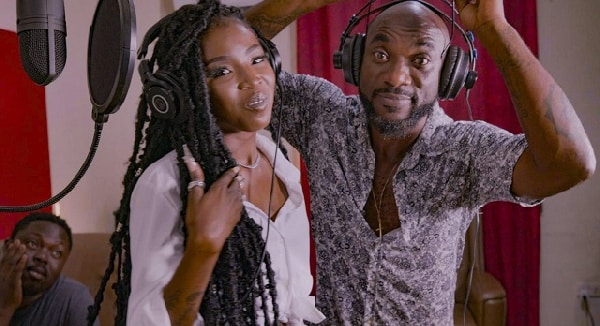 Lady Jay is presently based in Accra and Rome, and she plans to release new music and videos with Wahala Entertainment in the coming months.
Thus, she'll release "Clarity" on March 11th, followed by her new EP "Anywhere 2 Dey" on April 22nd, following the release of "Odo Nana" ft. Kwabena Kwabena.
I hope you had a nice time going through the above article, if you did then subscribe to Townflex.com by clicking on the bell icon displayed in the bottom corner to receive our daily post updates first, and also click to subscribe to our YouTube channel for more updates.