Bigsam Music singed Ghanaian gospel artiste, Minister Laty has announced her intentions of releasing a new EP dubbed "Christ In Me".
Born with her legal name, Latifa Mohammed, Laty as she is known in the music scene was born into a Muslim family, to Mr Mohammed but later on switched into becoming a Christian and minister of God.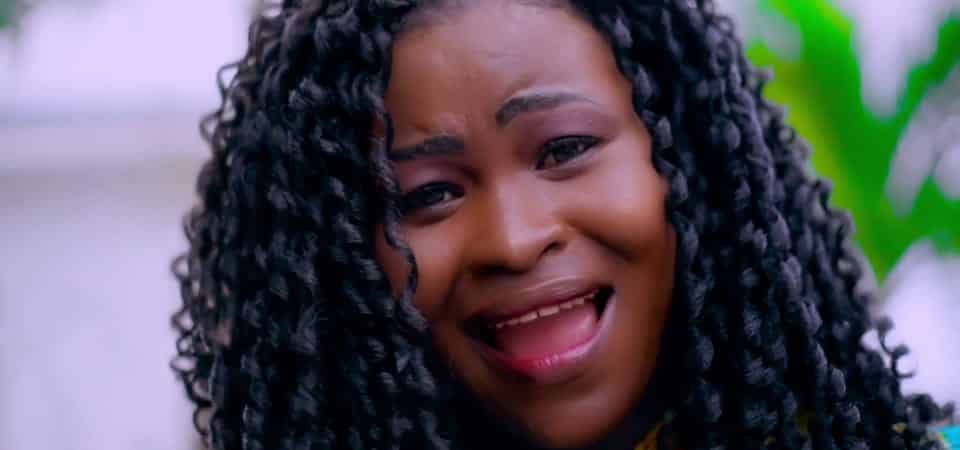 The powerful minister of God after serving her followers with some great singles including "Yesu Ne Do", "Grateful", "Me Wo Yesu" among other releases has announced that she is ready to serve Christians with a new project of hers which she calls "Christ In Me EP".
This new "Christ In Me" project according to her is going to be a powerful gospel project which is set to house four (4) solid song on it, and they are; 'I depend on You', 'Ebeyeyie ( It shall be well )', 'Fefeefe', and 'Unconditional love', as listen in the below tracklist artwork.
I depend on You
Ebeyeyie ( It shall be well )
Fefeefe
Unconditional love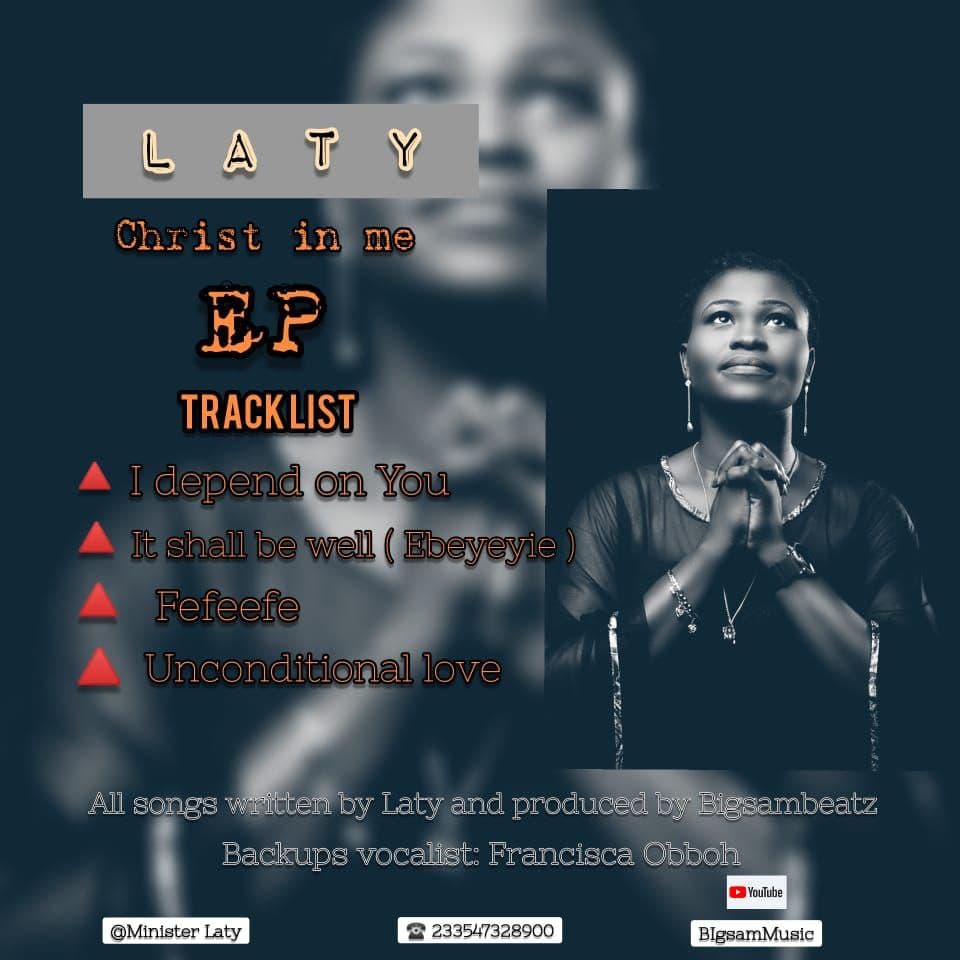 The EP is scheduled to officially be out in May 2021 and it talks about her journey from being born into an Islamic home from the Upper West Region of Ghana to becoming a Christian, as well as the challenges she has been through and how faithful God has been to her throughout all this while.
"I don't do music because I have the voice or I know how to do it better, but rather I enjoy doing it because that's the only channel God uses in bringing light upon my life, he took me from where I was into His glory and kingdom". – She said.
Minister Laty also disclosed that singing is one of the medium she uses to communicate to God and also to worship Him at all times.
The songs on this EP according to her are full encouragement to empower the listener in other to increase their faith in Christ Jesus and also to help them pray at all times since prayer is the key and brings them closer to God.
The 4-track EP is written by Laty and Bagsam, with Bigsam also taken charge of the production of the audio while Mista Morgan shoots and directs the videos from the project, just be patient as in drops in next month.
Follow On Facebook
Minister Laty
Bigsam Music
Follow On YouTube 
I hope you had a nice time going through the above article, subscribe to townflex.com by clicking on the bell icon displaying in the bottom corner to receive our daily post updates first.