On Tuesday night at Old Trafford, Liverpool suffered a shocking loss because Manchester United was up to the task.
The Reds performed appallingly in the first 45 minutes, Klopp's team struggled in practically every area, and United rightfully earned the three points.
After receiving harsh criticism for a week following their 4-0 thrashing at Brentford the previous weekend, United rallied to beat Jurgen Klopp's team and earn their first league victory over their bitter rivals since March 2018. It was also Erik ten Hag's first win as manager of United.
With great style, the hosts got the game going. Comparing their passion to Liverpool's, it must be mentioned that they seemed to want the game more.
This was a different United, regardless of whether it was an anomaly.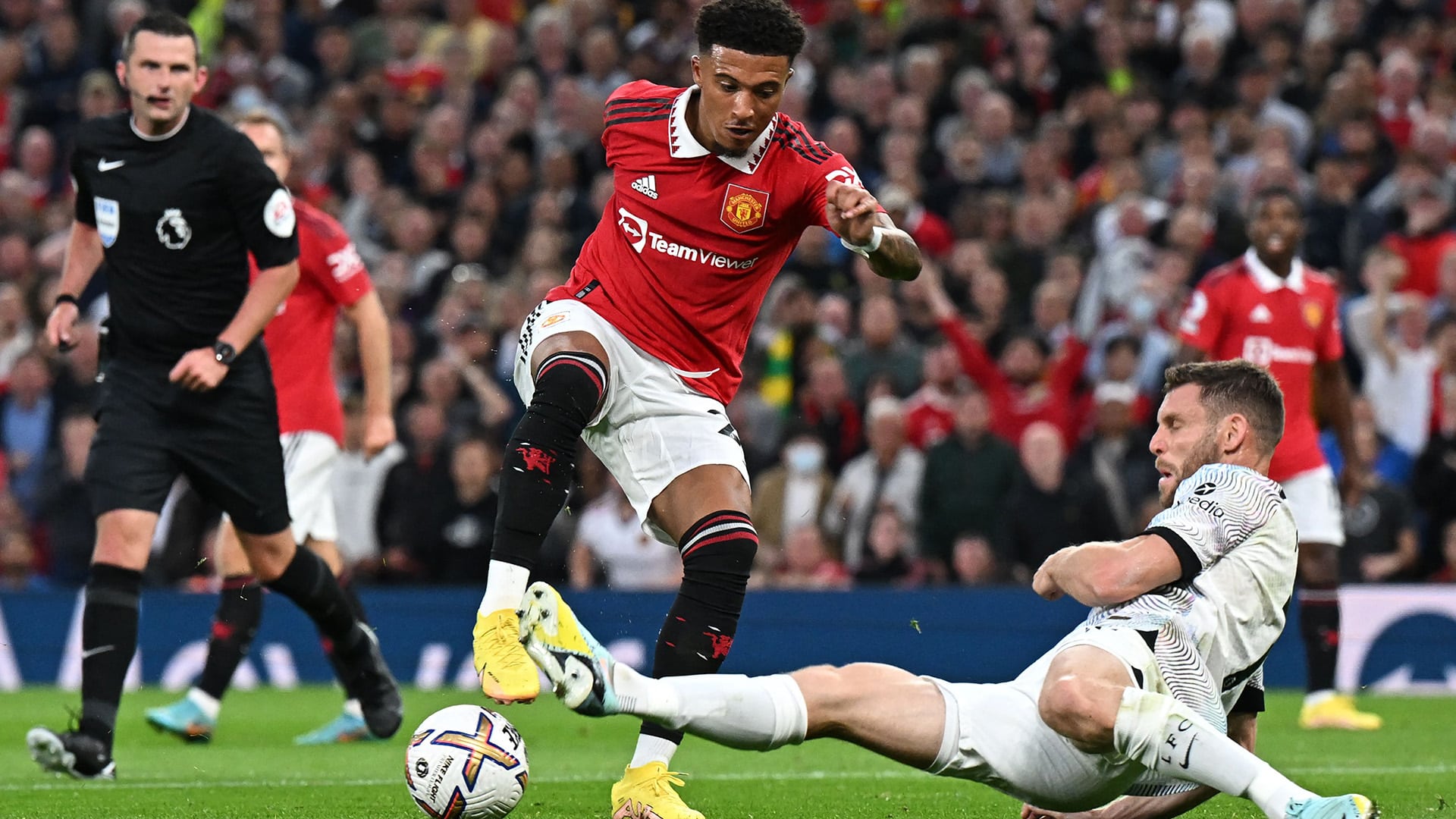 Jadon Sancho sealed a thrilling start for the home team with a brilliant finish on the 16th minute after Anthony Elanga hit a post in the opening minutes past an unsighted Alisson, they had already frightened their opponents, and David de Gea had no saves to make before halftime.
Eight minutes into the second half, United doubled their lead Despite the Reds dominating in the second half and late in the first, Liverpool lacked a sharp edge on the 53rd minute, Marcus Rashford broke through to beat Alisson after racing free on the break.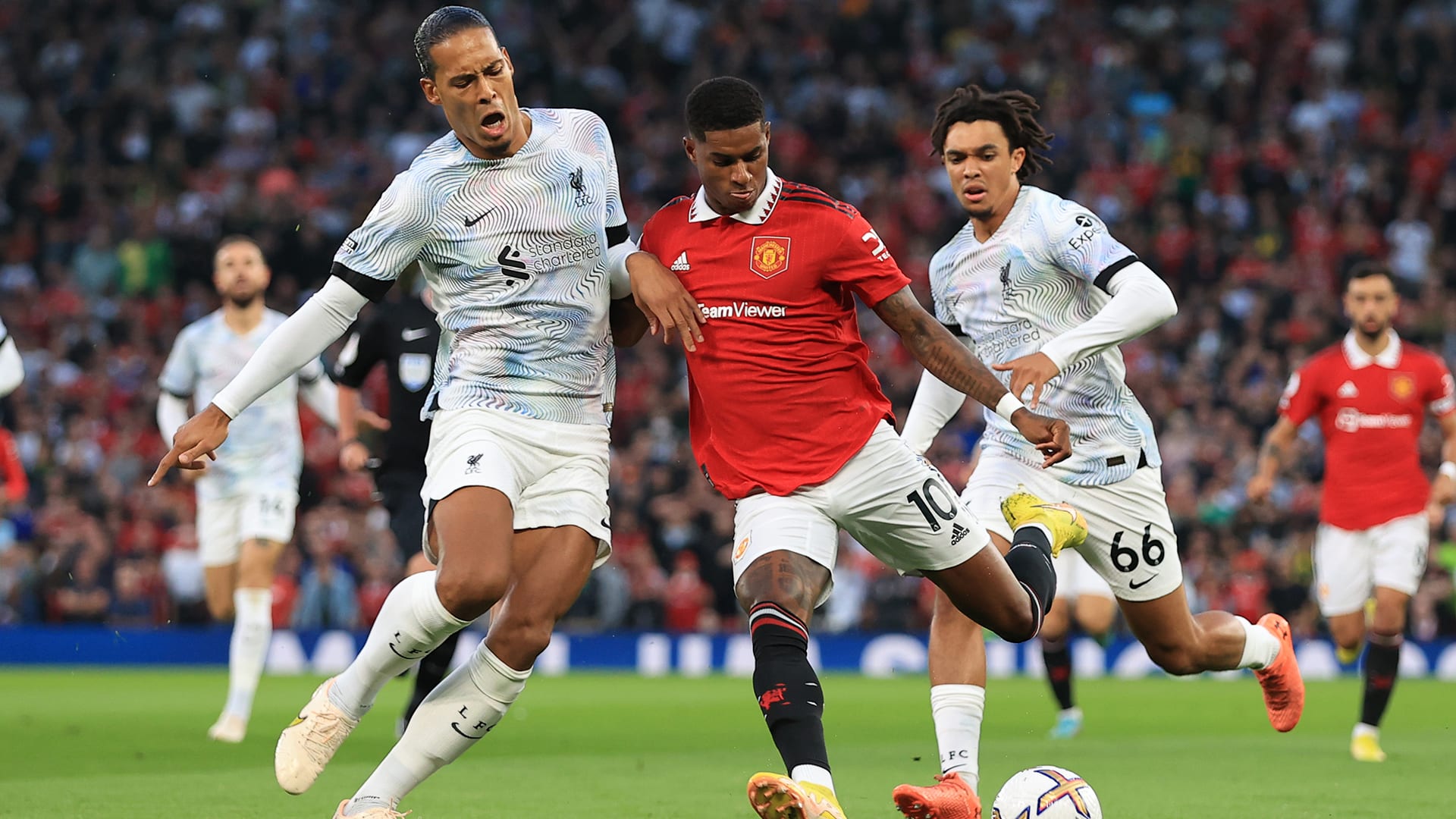 With nine minutes left, Mo Salah's header helped the visitors cut the deficit, but they were unable to salvage a tie. showing early promise. Anthony Martial, who had come on at halftime, had set Rashford free to beat Alisson at his near post.
Rio Ferdinand, a former player for Manchester United, was quite pleased with his former team's performance in tonight's victory over Liverpool.
He hosted a post-game show on Five UK, he went on state:
"I was scared before the game, but Man Utd have gone there and shown us that this is the benchmark."
United started the game brilliantly, with high intensity and teamwork.
Their energy unsettled Liverpool, and Jurgen Klopp's men were unable to create concrete chances.
United's back four were simply brilliant, and the communication was key in such a professional performance.
He then spoke about  Tyrell Malacia's performance, and compared him to the legendary Patrice Evra:
"He [Malacia] reminds me of Patrice Evra, in many ways."
"He is athletic, he looks like a pound for pound strong kid, he is tenacious."
"There ain't many left backs in the last three of four years who have kept Mo Salah quiet."
"In terms of the physical duels, he was on him, and when Salah did get past him, he had the pace to recover."
With their first points of the season, United go up to 14th place, while Jurgen Klopp's team drops to 16th place and is now seven points behind league leaders Arsenal after only three games.
Next, Liverpool will play home to Bournemouth on Saturday with the goal of earning their first victory of the season, while United travels to Southampton.