Romelu Lukaku emerged as the top goalscorer in the Euro 2024 qualifying campaign, showcasing a remarkable resurgence in his scoring prowess.
Heading into the final match against Azerbaijan tied with Cristiano Ronaldo at 10 goals, the Belgian striker defied expectations by delivering a stellar performance.
Contrary to prevailing narratives, Lukaku's scoring touch has been revitalized this season, culminating in a spectacular feat.
In the Group F clash against Azerbaijan, Lukaku, currently on loan with Roma from Chelsea, wasted no time, netting his first goal just 17 minutes into the game.
Read Also: Vinicius Junior's Injury Woes: Real Madrid Star Ruled Out Against Argentina and Beyond
Undeterred, he continued his scoring spree, adding three more goals in the next 20 minutes.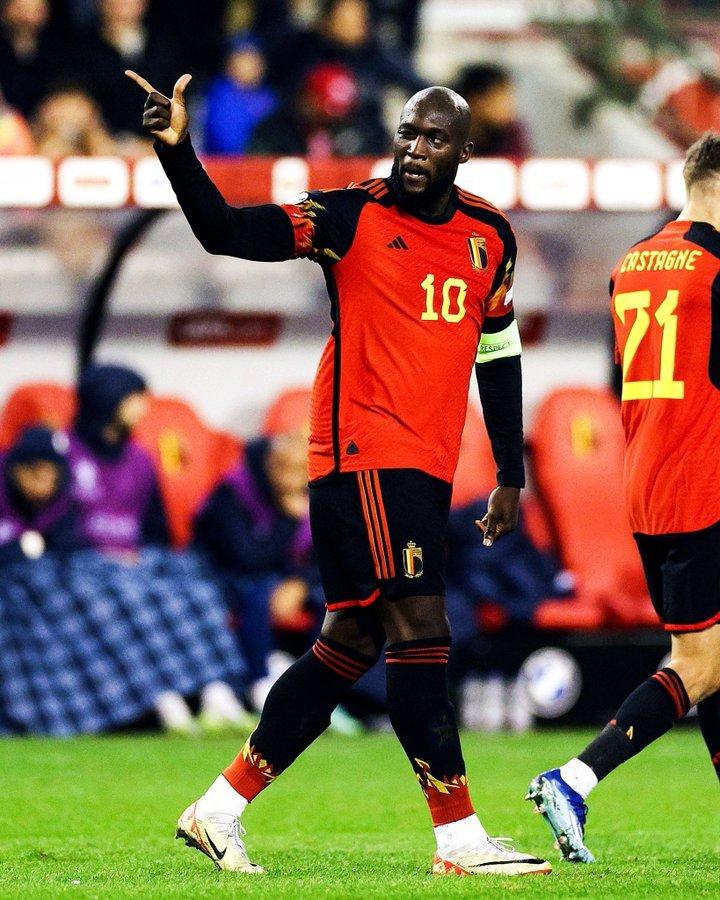 This impressive display brought his total to four goals within a span of 37 minutes, solidifying his position as the standout goalscorer in the Euro 2024 qualifying campaign.
In a resounding 5-0 victory for Belgium, the spotlight unequivocally belonged to Lukaku on that memorable night.
His stellar performance elevated his goal tally to 14 for the qualification period, surpassing Ronaldo's four-goal margin as Portugal clinched qualification with a flawless record.
Lukaku's remarkable achievement not only solidified his dominance in the current campaign but also propelled him to a total of 83 goals for his country.
This places him as the third-highest goalscorer in European football history, trailing only behind Ronaldo (127) and Ferenc Puskas, who sits just one goal ahead at 84.
In other international matches, Djordje Petrović remained an unused substitute for Serbia.
On the previous day, Nicolas Jackson contributed about 30 minutes to Senegal's 4-0 triumph over South Sudan, while Noni Madueke played the full 90 minutes for England U21 in their 3-0 victory against Serbia.
Meanwhile, Axel Disasi was an unused substitute for France in their record-breaking 14-0 (fourteen!) win over 10-man Gibraltar, with an impressive nine (9!) out of sixteen French players finding the scoresheet.