Flagbearers for the two main political parites in Ghana, President Akufo-Addo of the NPP, and John Dramani Mahama of the NDC signs the Presidential Elections Peace Pact (PEPP) ahead of the upcoming Elections.
The PEPP process was held by the National Peace Council (NPC), with support from the Office of the National Chief Imam, the National House of Chiefs and the Institute for Democratic Governance (IDEG)
According to Ernest Adu Gyamfi, who is the Chairman of the National Peace Council (NPC), the process is to signify that the parties commit to, and ensuring non-violence during and after the polls.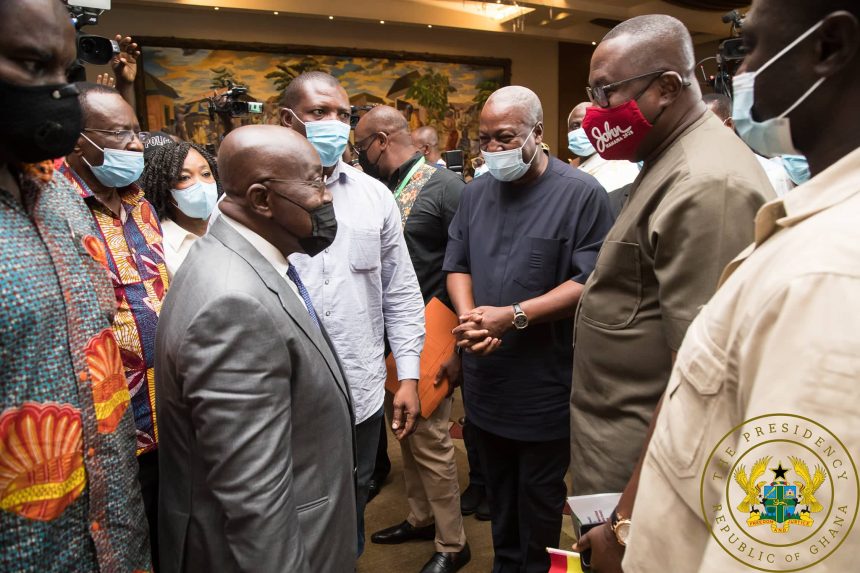 And as it stands, President Akufo-Addo, and John Dramani Mahama are to ensure that their parties and supporters fall on the same page which is to make the election day remain peaceful and also to still maintain the peace after the verdict from the Electoral Commission.
The flagbearers for NPP and NDC (Akufo-Addo and John Mahama) signed the peace document today, Friday, December 4, 2020, at the Mövenpick Ambassador Hotel in Accra.
Peace pacts were signed before the 2012 and 2016 elections, and the signatories committed themselves to working together to tackle electoral violence, impunity and injustice.
However, it was the 2016 peace pact that triggered the implementation of the 2020 commitment regarding the eradication of vigilantism.
The 2020 PEPP follows the NPC-facilitated dialogue on eradicating vigilante violence which led to the NPP and the NDC adopting the code of conduct and the roadmap for eradicating vigilante violence in Ghana.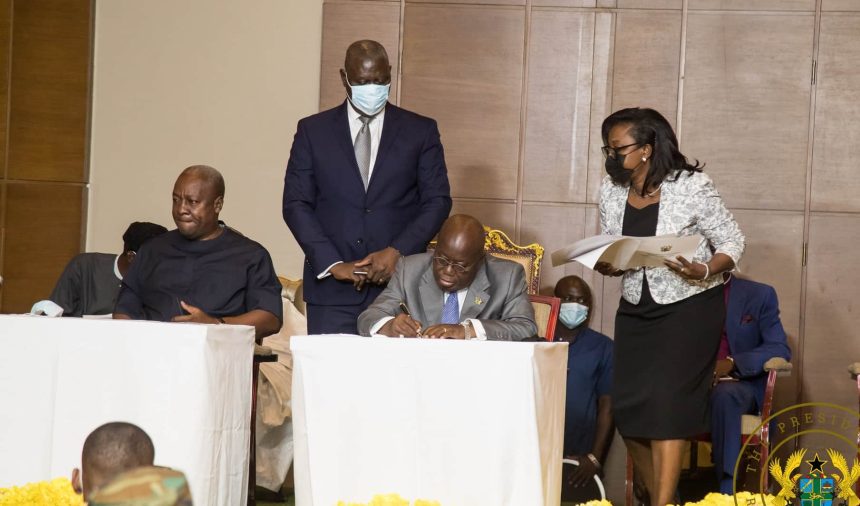 Akufo-Addo said he believes in elections, and he is happy to give out his words that they shall accept the verdict of the people of Ghana, and added that he pledges that the peace, unity and safety of Ghana will be their primary consideration. Read His Full Speech Here
"As we end our campaigns tomorrow and prepare to vote on Monday, I pledge to ensure peace and preserve the stability of our dear nation. Elections are about counting heads not cutting heads. And so we will work towards peace." – Mahama said, Read His Full Speech Here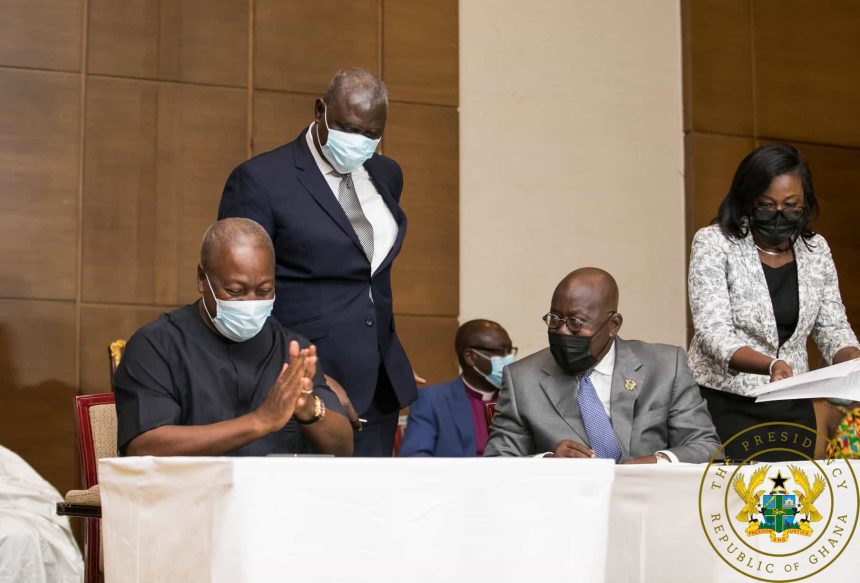 .