Former President John Dramani Mahama has declared himself as the savior sent to save Ghana from the destruction caused by the current Nana Addo-led administration.
In an interview with a local news outlet, Mr. Mahama expressed his desire to return to power in 2024 and restore Ghana to its rightful position.
Mr. Mahama revealed that his motivation to return to politics is not for personal gain, but rather to be the Moses who leads Ghana to the promised land of growth, development, and prosperity.
He stated that he would have retired from politics long ago if not for his desire to restore Ghana to its former glory.
In addition, Mr. Mahama made it clear that the next National Democratic Congress (NDC) administration will not embark on new projects but rather focus on completing the abandoned projects he initiated during his tenure as president.
He emphasized that with the current economic crisis, a new NDC administration will not be in a hurry to start new projects.
"What we will do is take an inventory of all the ongoing and abandoned projects and with the little resources, we will dedicate them to finishing them," Mr. Mahama said.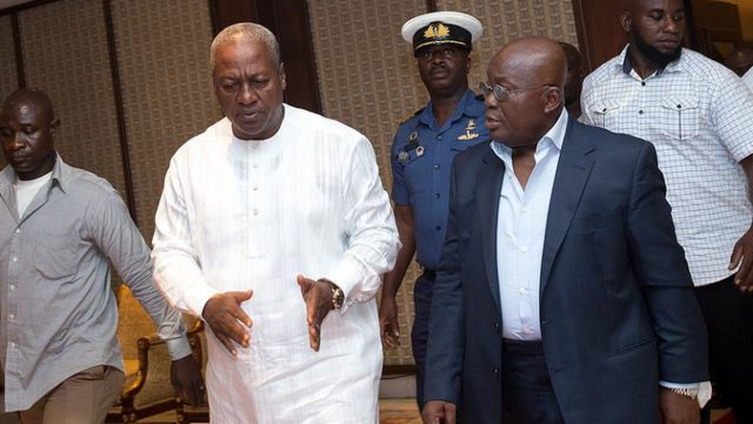 Mr. Mahama went on to criticize the current administration for what he considers to be their failure to deliver on their campaign promises.
He argued that the Nana Addo-led government has destroyed Ghana's economy and infrastructure, resulting in a lack of job opportunities for the youth, rising inflation, and a high cost of living.
Mr. Mahama's comments have sparked mixed reactions from Ghanaians, with some agreeing with his views while others believe that he should focus on presenting a clear manifesto instead of making promises to complete abandoned projects.
It remains to be seen if Mr. Mahama's promises will resonate with Ghanaians and lead to his election in 2024.
Nonetheless, his declaration as the savior sent to save Ghana has certainly generated buzz and interest in the political landscape of Ghana.