ARSENAL's dramatic fall from an eight-point lead in the title race, allowing Manchester City to claim their third consecutive crown, has secured the Gunners a spot on the illustrious list of Premier League's historic title collapses.
It is an agonizing fact that Arsenal led the Premier League table for a staggering 248 days during the 2022-23 season, establishing a new record for a team that ultimately failed to clinch the coveted title.
Arsenal enjoyed a remarkable reign at the top of the Premier League for an astonishing 248 days.
However, their hopes were dashed on Saturday when they suffered a 1-0 defeat against Nottingham Forest, allowing Manchester City, who were vying for a historic treble, to secure the championship title with three games remaining.
To keep their dwindling title aspirations alive, Arsenal were in desperate need of a victory.
Meanwhile, Manchester City is set to face Chelsea in a crucial match as they pursue an unprecedented Treble.
However, thanks to Arsenal's unexpected setback, Pep Guardiola may have the option to field a second-string team, as the Gunners inadvertently made City's path to success more straightforward than anticipated.
Last Sunday's disappointing performance against Brighton marked the conclusive blow in a catastrophic collapse by Mikel Arteta's Arsenal side, who astonishingly held the top position in the table for a record-breaking 93 percent of the season.
Gathering just nine points out of a possible 21 in their recent matches is a display of form that barely qualifies as mid-table, especially considering the immense opportunity that lay before them.
The tide turned in favor of the home side when Martin Odegaard's giveaway in midfield allowed the opposition to take the lead.
Taiwo Awoniyi capitalized on the opportunity, evading Gabriel Magalhaes' efforts and lofting his shot past Aaron Ramsdale.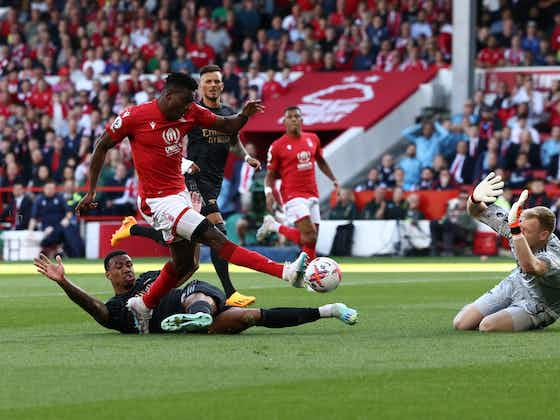 Throughout the first half, Gabriel Jesus had several opportunities, including a missed header at the back post.
Despite their significant possession, the Gunners were unable to break through the opposing defense.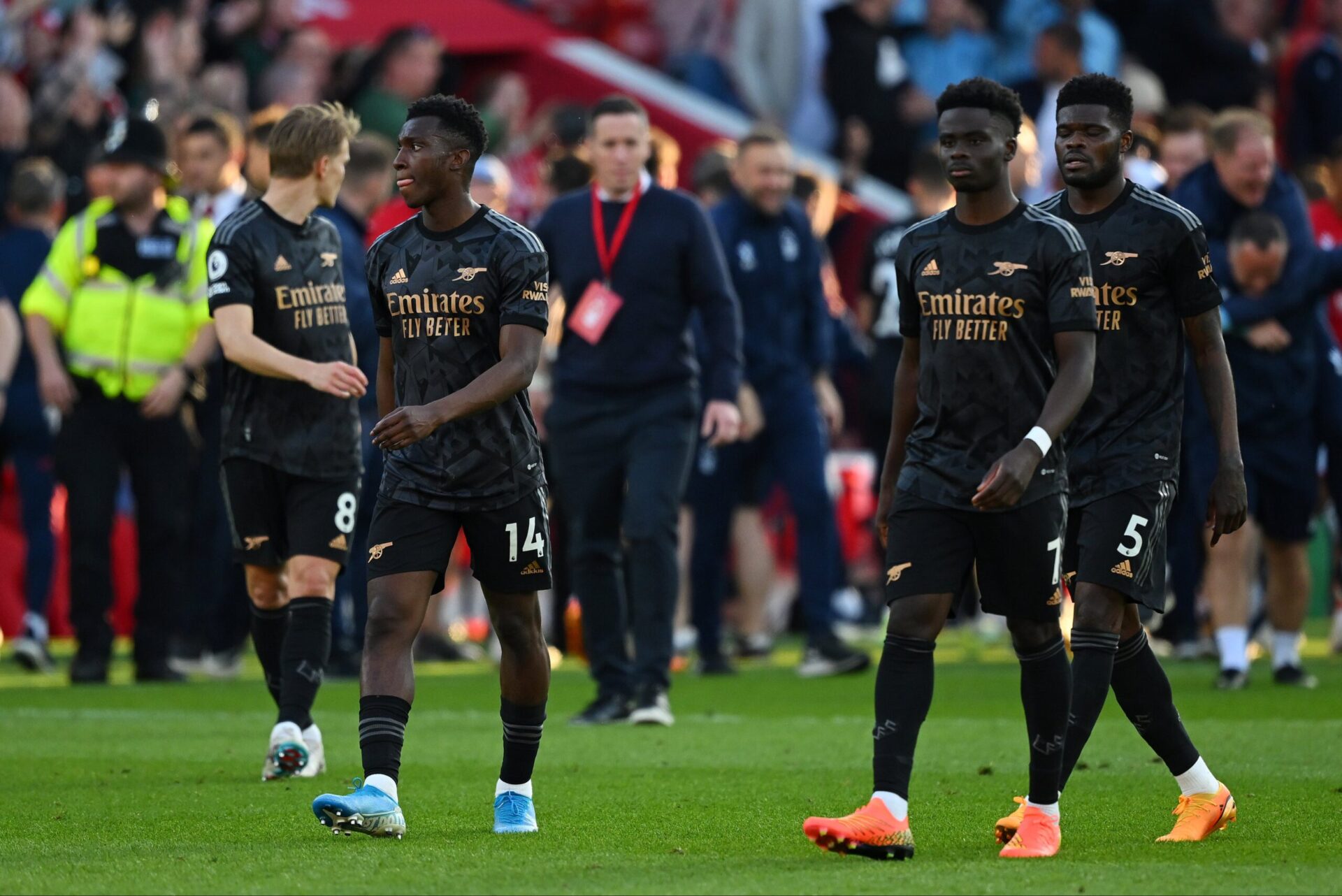 Ultimately, the match concluded with a victory for Forest, virtually securing their position for another season, while Arsenal's hopes of claiming the title were dashed as Manchester City clinched the championship.
Arteta reflects on Arsenal's ability to keep up with Man City after the game:
"In terms of keeping up with Man City, it's a challenging task. We acknowledge that we're not at their level, but it's our responsibility to find a way. This is our job, and it's what this club deserves. We understand that change won't happen overnight."
Arteta's determination for the upcoming season:
"We will definitely find a way to improve. Today, it's a moment of sadness. You witness the hard work and belief that everyone has put in. This will only fuel our motivation to come back stronger."
Arteta's sentiments on the end of the title race:
"It's a truly sorrowful day. There are a lot of mixed emotions. Losing the game and relinquishing our championship hopes after such a long fight—10 and a half months of relentless effort. We had built a strong belief that we could win it. First and foremost, congratulations to Man City. On my behalf, I apologize because we instilled that belief, and in the end, the team couldn't deliver."