A 38-year-old man, Godspower Ojakovo, has been sentenced to 15 years imprisonment by the Delta State High Court sitting at Effurun Criminal Division, for raping his neighbour's 10-year-old daughter.
The court presided over by Justice Michael Nduka Obi, convicted the defendant on Tuesday, April 4, 2023, for defiling the minor.
The defendant was arraigned before the court on a charge of having unlawful carnal knowledge of a child at Effurun, on March 30, 2020, an offence punishable under Section 218 of the Criminal Code Law Cap C21 Vol. 1 Laws of Delta State of Nigeria 2006.
During the trial, the prosecution called three witnesses, who testified that the defendant had formed the habit of sleeping with the child when her parents were not around.
The prosecution further stated that Godspower often gave the child N50 and sometimes N100 naira after every act, and threatened to kill the child and her parents if she ever reported him.
However, a vigilant neighbour who noticed the defendant's acts reported to the child's parents, who, in turn, reported to the local vigilante.
A trap was then set for the defendant, and he was subsequently caught in the act and handed over to the police for investigation.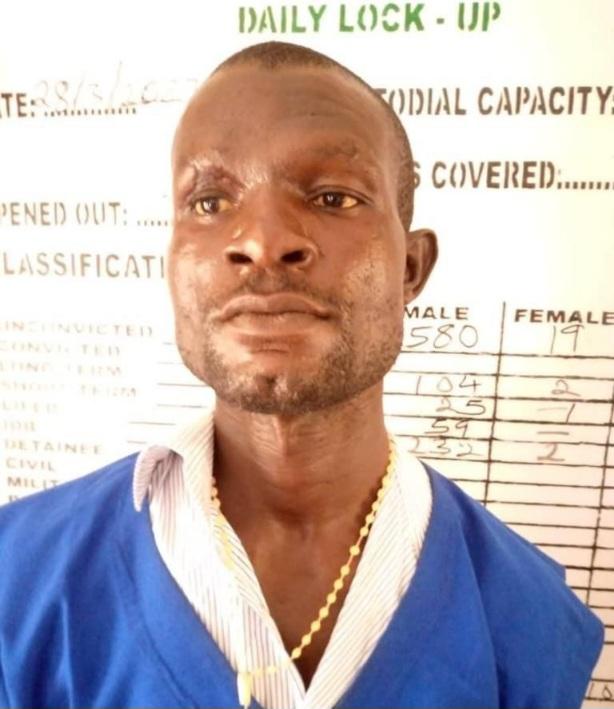 In his confessional statement to the police, the defendant admitted to the crime. The statement was tendered in court as evidence against him.
The court, after listening to the evidence presented before it, found Godspower Ojakovo guilty and sentenced him to 15 years imprisonment for his heinous crime.
This verdict will serve as a warning to others who indulge in such reprehensible acts and a deterrent to potential paedophiles.
It is essential for parents and guardians to be vigilant about the people they allow around their children, especially when they are not around.
It is also important to teach children about their bodies and boundaries, and to know what is appropriate and inappropriate behaviour from adults.
Sexual abuse is a serious crime that can have long-lasting effects on a child's physical and mental health.
It is everyone's responsibility to protect children from such abuse, and perpetrators must be brought to justice.
The conviction of Godspower Ojakovo is a step in the right direction towards ensuring that justice is served for victims of sexual abuse.