Manchester To Release Ronaldo? Following Cristiano Ronaldo's explosive interview with Piers Morgan, it is said that Manchester United is prepared to split up the player's contract.
The £500,000 a week superstar has no future at Old Trafford after he stunned the football community with a lengthy interview on TalkTV in which he disparaged the team, the Glazers, Gary Neville, Wayne Rooney and Erik ten Hag.
He added that his manager, Erik ten had earned no respect from him.
The Red Devils are prepared to take further measures because they are so unhappy at the 37-year-old.
The Club, Manchester is reportedly considering ways to break up his contract and release Ronaldo as a free agent, according to The Sun.
Although United has already been forced to issue a statement, Morgan will release more explosive quotes from Ronaldo's lengthy interview with him this week.
Ronaldo seemed to hold nothing back, even taking shots at his former teammates Neville and Wayne Rooney, He said they are not his friend.
And as a result of his conduct, Rio Ferdinand, one of his staunchest allies, has turned against the Portugal international.
The former defender, who shared the 2008 Champions League championship with the forward, stated that Ronaldo gave the interview to force a transfer away from United after being turned down for a transfer in the summer.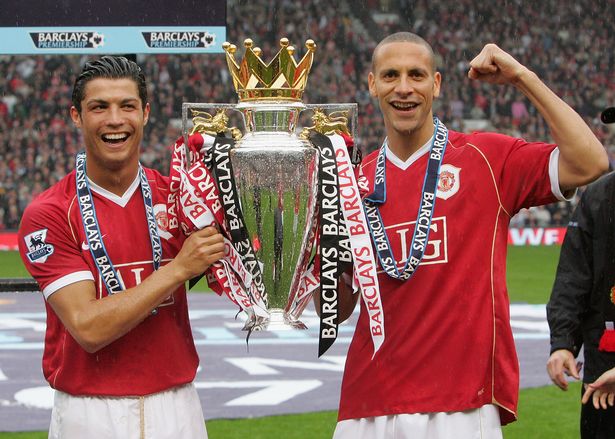 "You can't defend that from Cristiano Ronaldo," Ferdinand said.
"I don't feel there is any way back, I don't feel the club will take him back and I don't think he wants to come back."
"Deep down and I know it for a fact this has all been manufactured for one thing and that's for him to leave the club."
"Up to this interview I would defend him and say the club have a big responsibility to communicate better."
"How are the club going to allow Ronaldo to come back and undermine their current manager? They can't."
The club on Monday released a holding statement in response to Ronaldo's incendiary interview.
The club said: "Manchester United notes the media coverage regarding an interview by Cristiano Ronaldo. The club will consider its response after the full facts have been established.
"Our focus remains on preparing for the second half of the season and continuing the momentum, belief and togetherness being built among the players, manager, staff and fans."
Also read: Ronaldo admits his being labeled as a "black sheep" and won't have respect for Ten Hag
Ronaldo signed a two-year contract in August 2021, and he has seven months left on that deal.
It is very likely that he has played his final game for the team.
It is unclear which team in Europe would be willing to sign five-time Ballon d'Or winner Ronaldo should he be released.
Chelsea is a potential destination following Todd Boehly's priority to try to capture the United star in the summer.
Cristiano Ronaldo's door will remain open at Sporting Lisbon, according to coach Ruben Amorim, should he decide to rejoin the Portuguese team.
Also Read: Man United preparing to land Mbappe as Ronaldo's replacement with Kane and Osimhen as back-ups
Click On the Red-Bell icon displayed at the right bottom corner of your reading screen to be the first person to get the latest news updates sent directly to your smartphone's notification.