Manchester United have been charged by the FA because their players surrounded the referee, Chris Kavanagh, during their 3-1 FA Cup victory over Fulham on Sunday.
During the match, Jadon Sancho's shot was blocked by Willian's hand, which the referee originally awarded as a corner.
This decision led to protests from the United players who pointed out the handball to the referee.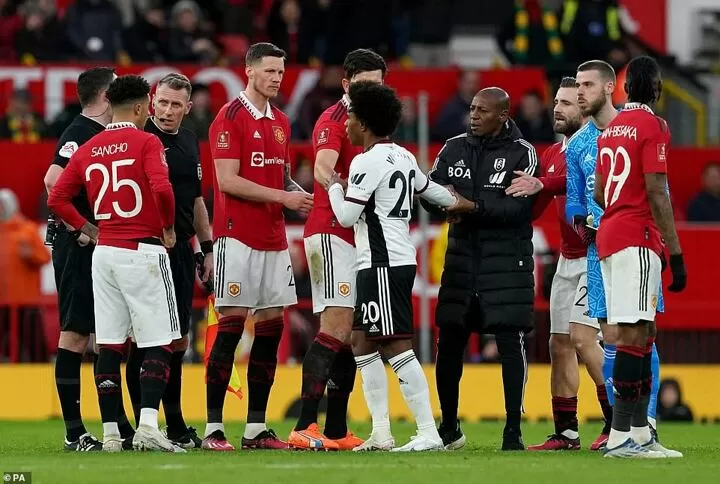 Following VAR's intervention, Kavanagh was advised to review the incident, resulting in a penalty being awarded and a straight red card given to Willian.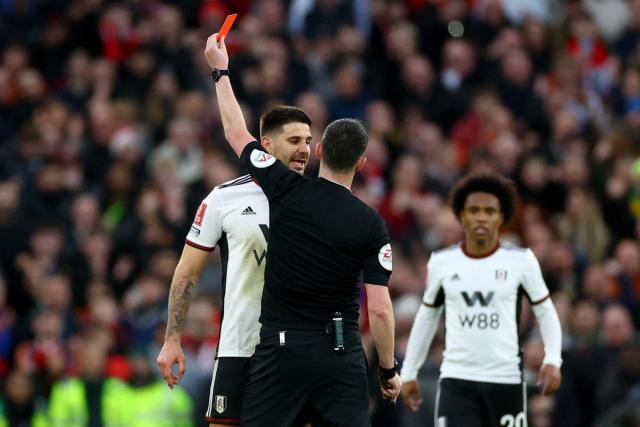 After Fulham's manager, Marco Silva, was sent off for dissent and Aleksandar Mitrovic was also dismissed for pushing referee Chris Kavanagh, the Fulham team appeared to fall apart.
Despite Manchester United being awarded a penalty, and ultimately winning the match 3-1 with two goals from Bruno Fernandes and one from Marcel Sabitzer, several United players surrounded Kavanagh, and this has resulted in the club being charged by the FA for failing to control their players.
A statement from the FA has been released regarding this matter.
"Manchester United has been charged after its players surrounded a match official during the 71st minute of the FA Cup tie against Fulham on Sunday 19 March."
"It's alleged that Manchester United failed to ensure its players conducted themselves in an orderly fashion and/or do not behave in a way which is improper."
"Manchester United has until Monday 27 March to respond."
On Monday night, the FA released a statement announcing that they have charged both Aleksandar Mitrovic and Marco Silva.
Mitrovic is at risk of receiving a lengthy ban due to his misconduct, and the FA has taken action accordingly.
"Fulham, Marco Silva and Aleksandar Mitrović have been charged following the incidents that took place in or around the 72nd minute of their tie against Manchester United in The FA Cup on Sunday 19 March."
"It's alleged that Marco Silva used abusive and/or insulting words and/or gestures and/or behaviour towards the match referee; that he used abusive and/or insulting words towards the fourth official prior to his dismissal; and that he also used abusive and/or insulting words and/or gestures and/or behaviour towards the fourth official after being sent off."
"It's further alleged that in throwing a water bottle in the direction of the assistant referee his behaviour was improper."