Manchester United are reportedly willing to pay Tottenham Hotspur's star striker, Harry Kane, a whopping £300,000-a-week deal to lure him to Old Trafford in the upcoming summer transfer window.
The Red Devils have been on the lookout for a world-class striker for quite some time, and Kane seems to be the ideal candidate to bolster their attacking options.
The England captain has been in sensational form for Spurs, scoring 26 goals across all competitions this season, with 24 of those coming in the Premier League alone.
Kane's goalscoring exploits have caught the attention of several top clubs, with Manchester United being one of them.
United boss Erik ten Hag is reportedly keen to bring in a new striker to add more firepower to his team's attack, and Kane is his top target.
The Red Devils have also offered to raise Marcus Rashford's salary to the same figure as Kane's to keep the talented winger at the club for the long term.
Rashford's current contract is set to expire at the end of the season, and United is desperate to extend his stay at the club.
The additional funds required for Kane's massive wage packet will supposedly be gathered by David de Gea's new contract, which will see him take a pay cut and lose his status as the squad's biggest earner.
De Gea's proposed new deal will supposedly see his salary reduced from £375,000-a-week to £200,000-a-week, freeing up more money for Kane, should he decide to join United, and increasing Rashford's wages.
Kane's existing deal at Tottenham is set to increase by £100,000-a-week, while Rashford's current £200,000-a-week wage is set to be raised to over a quarter-of-a-million if he agrees to sign a new deal with United.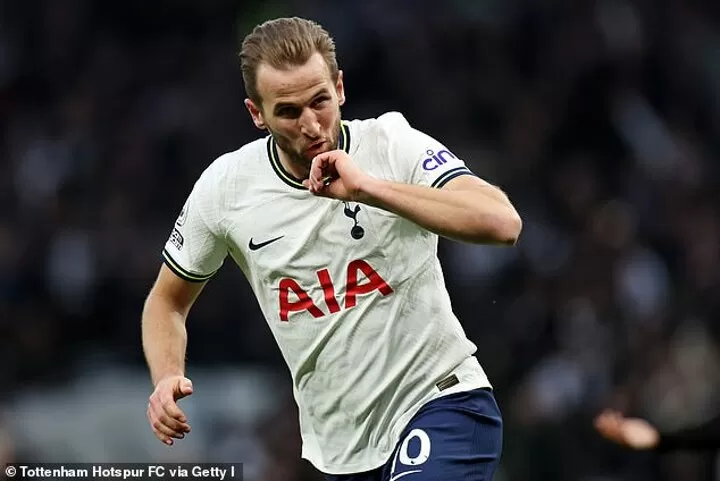 The prospect of Kane moving to Old Trafford will undoubtedly excite United fans, as the striker is widely regarded as one of the best in the world. The addition of Kane to United's already impressive attacking lineup would make them genuine title contenders next season.
In conclusion, Manchester United's reported willingness to pay Harry Kane a staggering £300,000-a-week deal to join the club is a clear indication of their ambition to become one of Europe's top clubs once again.
While the deal is still far from being finalized, it's evident that United is determined to add Kane to their ranks in the summer transfer window.