Ronaldo to Man Utd rumours explode as Manager Andrea Pirlo drops superstar for his side's final league match of the season on Sunday afternoon.
Fortunately for Andrea Pirlo his risky move paid off in the end, as Juventus won handsomely in a 4-1 victory over Bologna and secured a Champions League spot for next season.
However, the question remains over Ronaldo's future and whether the Portugal international will stay put in Turin or take up an offer to move back to either Real Madrid or Manchester United this summer.
Three reason why Manchester United shouldnt go in for Former Player.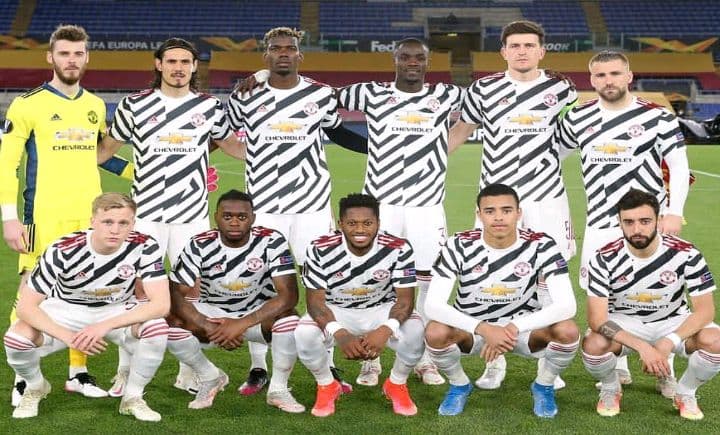 1. There's no space for him in his team
There isn't much of a sporting argument for Man Utd signing Ronaldo this summer. Following the decision to keep Edinson Cavani for another season, that now means that Man Utd Manager has at least three traditional No.9s to pick to choose. Cavani, Mason Greenwood and Anthony Martial in that list.
Adding Ronaldo to this current Man Utd team would mean that the Portugal international would have to go to the top of that list of strikers and push everyone down a peg or two. And while the 36-year-old star has been scoring goals for fun in Italy, would he really justify annoying three other forwards in the squad?
Edinson Cavani
2. Ronaldo would cost far too much money to sign
While the goal scorer may be getting older, he certainly isn't getting any cheaper. One main reason behind Ronaldo potentially leaving Juventus this summer is that the club would be looking to cash in on his talents, despite his age.
That would mean, according to reports in Italy, a transfer fee likely to cost around half of the £109 million Juventus spent on him in 2019 and then, once he's in the door, Man Utd would likely be tasked with matching his current salary of £60m a year. And while Ronaldo may have been worth that once upon a time, that's not so much of a given these days.
3. His signing would delay more important transfers
Another consequence of the financial demands Ronaldo would put on Man Utd is the fact that it may delay or entirely jeapordise the club's long-term ambitions of signing the stars that hope to replace Ronaldo as top-tier talents in the future.
This season has seen Man Utd be heavily linked with moves for Borussia Dortmund pair Jadon Sancho and Erling Haaland, as well as Tottenham Hotspur striker Harry Kane. And while it remains to be seen whether the Old Trafford club will seriously pursue any of those players, they would likely have to delay such plans indefinitely while Ronaldo was at the club.