The Eastern Region Police are currently conducting a manhunt for an individual known as Danso, who serves as a youth leader and miner in Asamang Tamfoe, Atewa East District.
Danso is suspected of shooting the Commanding Officer of the Ghana National Association of Small-Scale Miners Taskforce, Maj Patrick Don-Chebe.
According to reports, on Wednesday, October 18, 2023, Danso, accompanied by an accomplice named Joe, who is also a miner, visited a mining site in Asamang Tamfoe.
The taskforce, reportedly acting on intelligence, was present at the site to crack down on illegal mining activities in the area, with the intention of apprehending the suspects.
Upon their arrival, Joe was visibly armed with a firearm as he approached the taskforce. However, the taskforce members managed to overpower Joe and disarm him.
In a shocking turn of events, while the taskforce was off guard, Danso revealed a concealed pistol under his shirt and shot Maj Don-Chebe at close range, hitting him in the ribs.
READ ALSO: Prominent Detroit Community Leader Samantha Woll Tragically Found De@d
After the shooting, Danso and Joe fled the scene. The taskforce immediately rushed to assist their wounded commander, and Major Patrick Don-Chebe was transported to the Kibi government hospital for initial treatment.
However, due to the severity of his injuries, he was subsequently referred to the 37 Military Hospital, where he underwent surgery.
Local law enforcement officers were alerted to the incident and managed to apprehend Joe, but Danso remains at large. Godwin Armah, the General Secretary of the Ghana National Association of Small-Scale Miners, confirmed the incident to Citi News in Accra.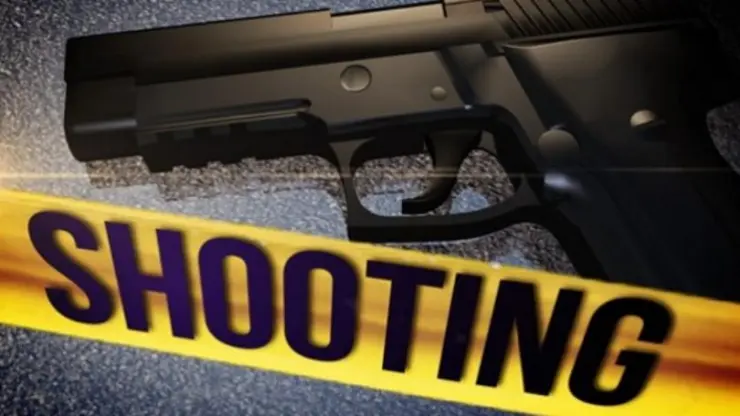 He called upon the Inspector General of Police, George Akufo-Dampare, and the local police to expedite their investigation efforts in order to apprehend the suspect.
As of now, Commanding Officer Patrick Don-Chebe of the Taskforce is still receiving medical treatment at the 37 Military Hospital. The manhunt for Danso continues.