Paris Saint-Germain has suspended Lionel Messi for undertaking a personal promotional trip to Saudi Arabia without authorization.
Despite reportedly seeking permission from the club to travel to the country, Messi went ahead with his trip on Sunday night, after having previously postponed two commercial trips there due to team losses.
Following a series of meetings between PSG's top officials, Messi has been fined two weeks' wages and will miss two games as a result of his actions.
On Monday, the 35-year-old Messi was spotted in Riyadh, and he shared his presence in Saudi Arabia on his social media accounts.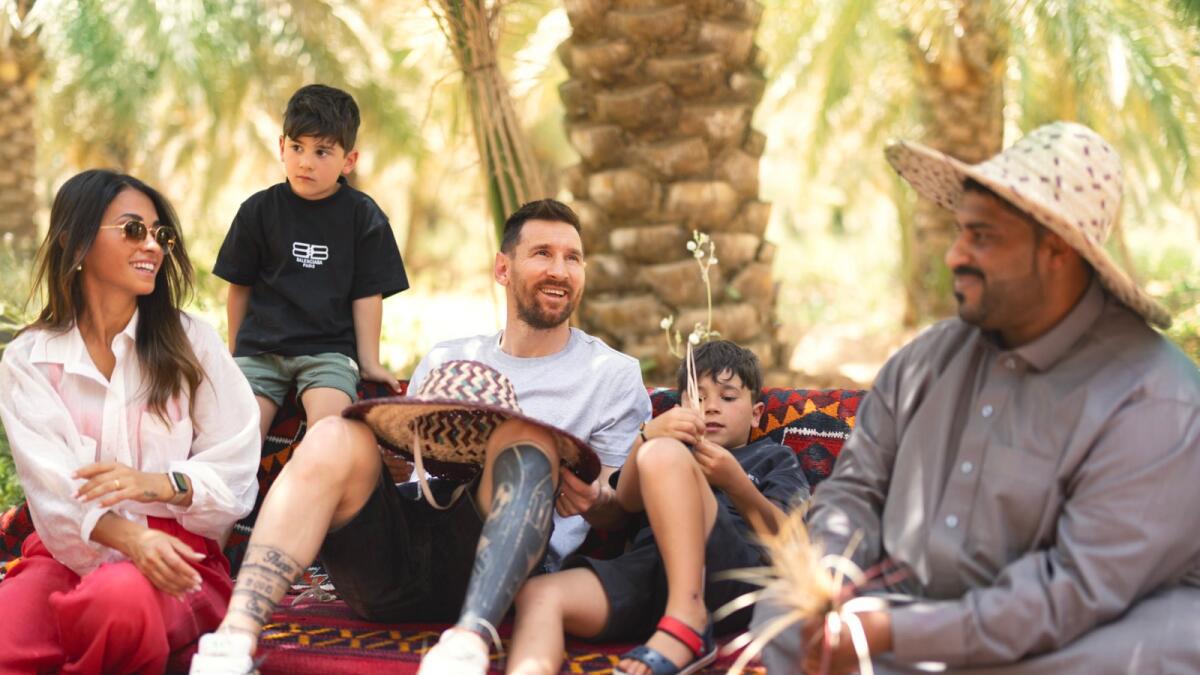 It is worth noting that Messi currently holds the role of a tourism ambassador for the country.
PSG, who have chosen not to make a public statement on the matter, have responded strongly to Messi's actions, signaling a new approach under the leadership of president Nasser Al-Khelaifi.
The club's stance appears to be that no individual is above the team, and everyone must adhere to the same set of rules.
According to reports from L'Equipe and RMC Sport, Lionel Messi has been handed a two-week suspension by Paris Saint-Germain.
While the sources were not specified, an anonymous person confirmed to the AP that the club has barred Messi from training, playing, and receiving payment during this period.
PSG had refused to grant permission for Messi's promotional trip to Saudi Arabia, which the 35-year-old reportedly took despite this.
The timing of the suspension is particularly sensitive since the French club was hoping to extend Messi's contract beyond the current season.
Notably, the suspension follows PSG's unexpected 3-1 defeat to Lorient on Sunday, in which Messi played the entire match.
L'Equipe has also claimed that PSG coach Christophe Galtier had offered his players two days off after the match if they had won, but instead, the team trained on Monday and had Tuesday off.
As a result of his two-week suspension from Paris Saint-Germain, Lionel Messi will be absent from the team's next two Ligue 1 fixtures against Troyes and Ajaccio.
However, he may be eligible to return to the field for the game against Auxerre on May 21.
Lionel Messi, who arrived back in Paris on Tuesday evening, has shared an image on his Instagram account in collaboration with VisitSaudi.
The picture features a line of palm trees, and the accompanying caption expresses his love for discovering the unanticipated marvels of Saudi Arabia, including the country's abundant greenery.
The post reads: "Who thought Saudi has so much green? I love to explore its unexpected wonders whenever I can. #visitsaudi."