Michy, Shatta Wale's ex-girlfriend, has expressed her concerns about working with her ex-boyfriend, the self-acclaimed Dancehall King.
Well, after attending Stonebwoy's "Ashaiman to the World" event, Michy ended up performing songs by Shatta Wale which turned out to really impress the dance hall sensation, Shatta Wale.
To that effect, the Dancehall sensation went ahead to contact his ex-lover for a collaboration.
Interestingly enough, if Michy accepts to work with him again, Shatta Wale has made it clear that he will compensate her in cash rather than in kind.
Meanwhile, in response to his call, Michy has stated she would only work with Shatta Wale under her terms and conditions. And in addition, she emphasized saying that unless Shatta Wale pays her $150,000, she won't work with him.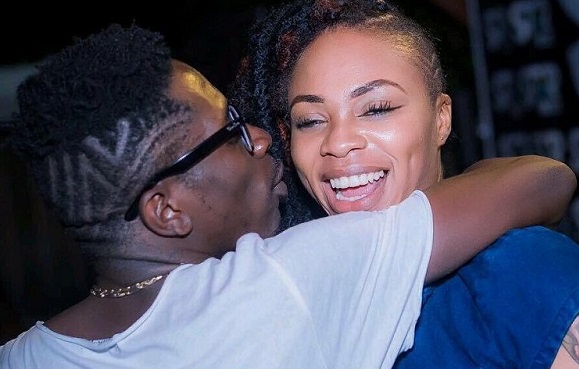 Moreover, she has also asked that their collaboration should take place in a public studio rather than Shatta Wale's private studio out of concern that something intimate would occur between them.
"I'm like beef and he's like a lion. I can't send myself in the lion's den…I cannot afford to be chewed," she said funnily.
In other news, Sarkodie, whose real name is Michael Owusu, has spoken out about his recent attitude towards smoking.
Sarkodie has drawn attention recently after images of him smoking a cigar surfaced on…..READ MORE
Conclusion
Stay tuned for more interesting news updates