"Who ever did this will not make it to heaven" Moesha Boduong Reacts To Before And After Photo
Moesha Boduong Reacts
Ghanaian actress, photo model and Social media influencer, Moesha Boduong Reacts to before and after photo of herself.
The actress shared a throwback photo of herself, back when she had just a normal body shape, normal hips, and backside.
Moesha Boduong's transformation has always been doubted by fans and social media users who claims she has worked by artificial means / undergone surgery to acquire her new huge hips and backside.
She is now known as one of Ghana's socialites, i mean female celebs who has big things, looking at her huge bottocks and her nicely curved hips.
"Who ever did this 😂will not make it to heaven 😂😂😂" – Moesha Boduong wrote as she shared her throwback photo.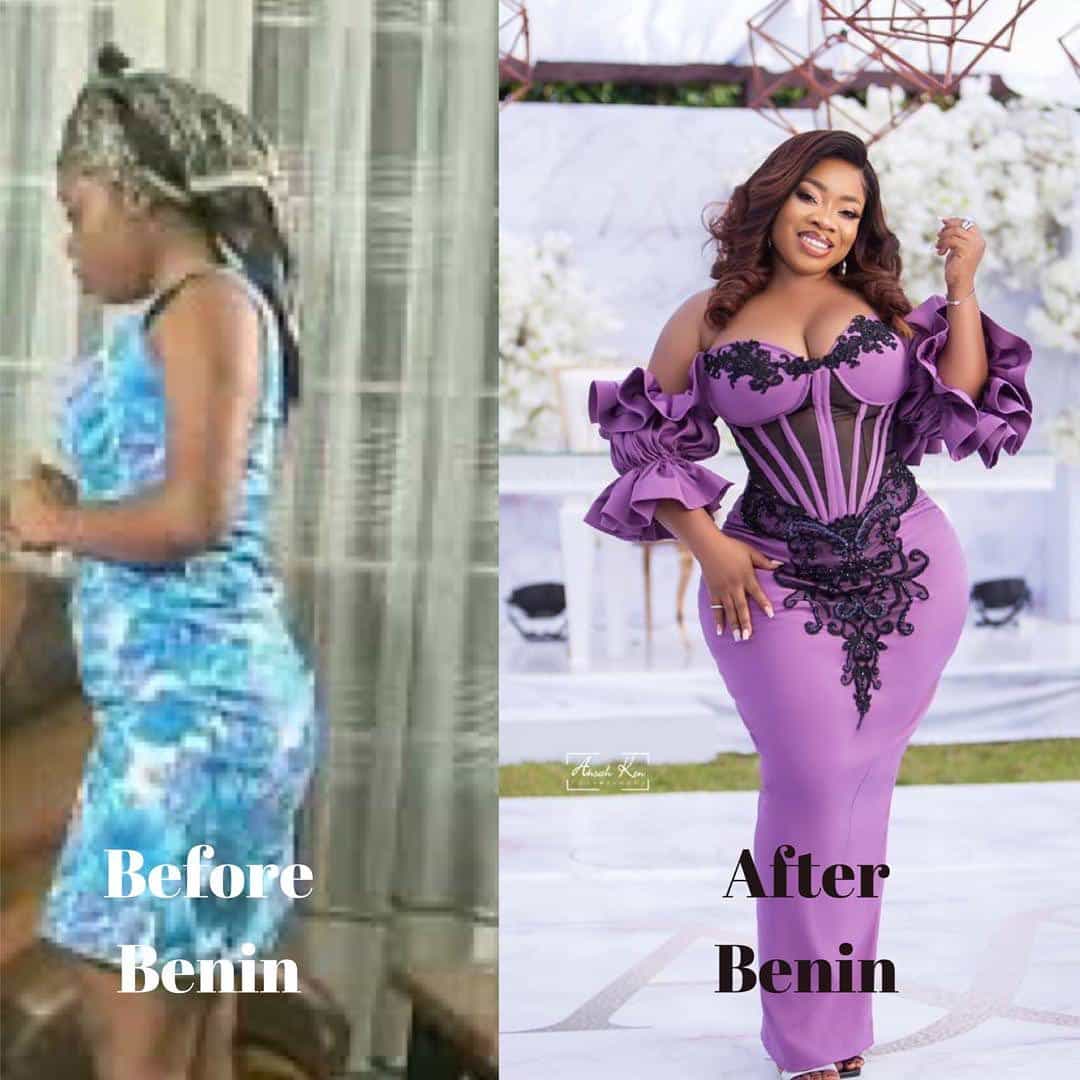 View this post on Instagram