The african giant and Grammy award-winning singer and songwriter, Burna Boy took to his tweeter to reveal one of the secrets that lead's to his success in the music industry.
He made this comment saying "I embraced my pain and turned it into the world's greatest weapon–singer Burna Boy
the african singer and grammy award winner has become one of the top celebrated singer not only in nigeria or african but across the whole word with Gbona' crooner bagging new milestone daily.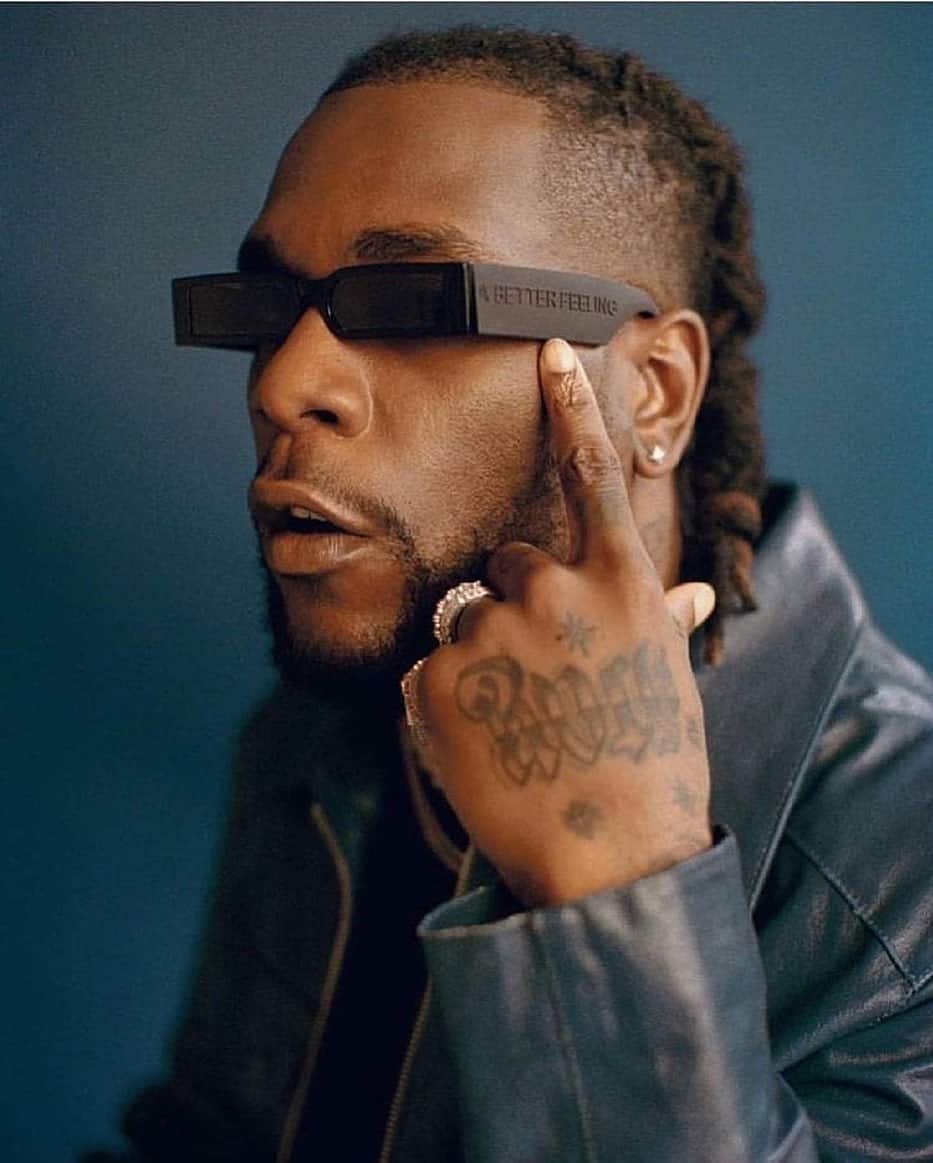 the talented african singer popularly known as "Oluwa Burna" via a post on his tweeter handle insisted that he had to endure the pain of his sufferings before getting the accolades and congrats he's receiving today.
according to Burna boy, he went through a lot of things and suffering he suffered from the
full of his eyes many haterd him but for him to make it he ensured the pain was turned into the greatest weapon.
He wrote:
I forever suffer. The full eyed masses hatred of anything they do not understand. I embraced my pain and turned it into the greatest weapon this world will ever know.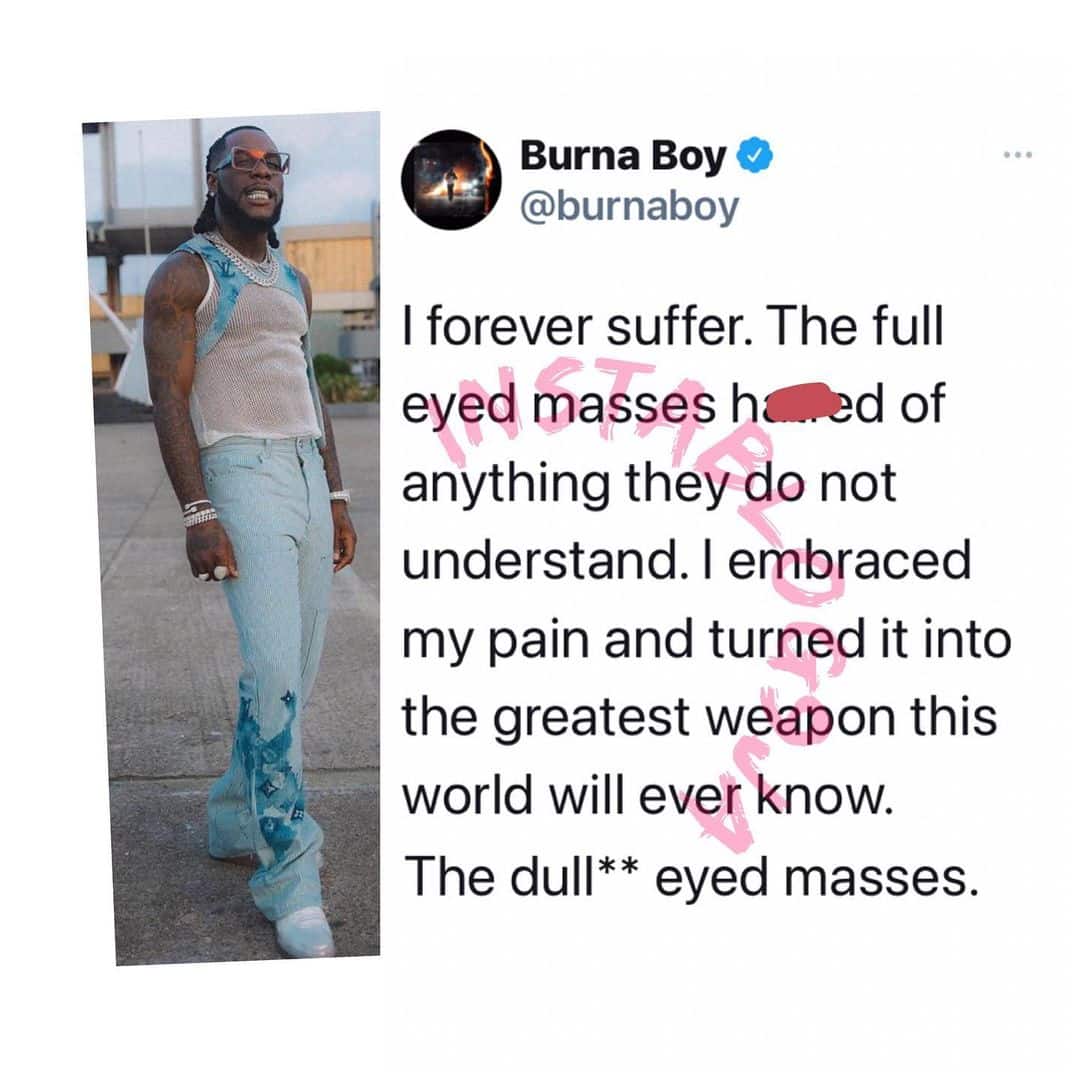 I hope you had a nice time going through the above article, subscribe to townflex.com by clicking on the bell icon displaying in the bottom corner to receive our daily post updates first.