NDC presidential candidate John Dramani Mahama has criticized Ghanaian President Nana Addo Dankwa Akufo-Addo for failing to accept responsibility for the country's current economic struggles.
Speaking to branch and constituency executives of the NDC on Tuesday in the Awutu Senya East and West Constituencies, Mr. Mahama claimed that the President has consistently deflected responsibility for the woeful state of the nation.
Mr. Mahama expressed surprise that President Akufo-Addo did not follow his example of taking responsibility for the energy crisis during his presidency.
He stated that when the President delivered the State of the Nation Address to Parliament, he expected him to accept responsibility for the current economic situation.
However, the President continues to shift the blame to external factors such as Covid-19 and Russian-Ukraine relations.
The former President questioned the logic of such a move, stating that the President and his government had taken out loans that they are now refusing to accept responsibility for.
"When you listen to them, they say it is not their fault. Are they saying it is the fault of Ghanaians? Who went for all those loans? It was them," he said.
He added that the President's inability to accept responsibility for the country's economic struggles makes it impossible for him to fix them.
"This is a President who cannot take responsibility, and if you can't take responsibility, you can't fix anything," he said to loud cheers from the audience.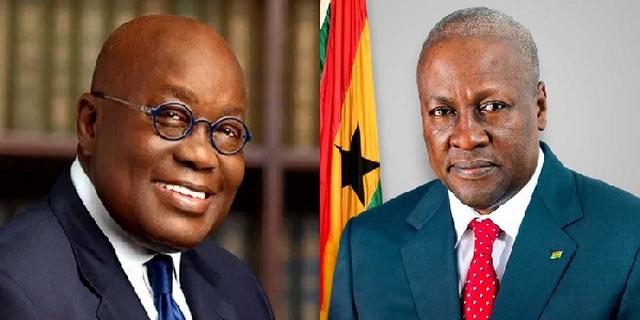 Mr. Mahama's criticism comes at a time when Ghana's economy is facing serious challenges, including high inflation rates, rising public debt, and a struggling currency.
The country's economy, which was once one of the fastest-growing in Africa, has been hit hard by the Covid-19 pandemic, which has resulted in a significant drop in government revenue and increased spending on health and social welfare programs.
The former President's comments have generated mixed reactions from Ghanaians, with some supporting his views while others believe he is simply playing politics.
Many are calling on the government to take bold steps to address the country's economic challenges and ensure that the lives of ordinary Ghanaians are improved.
In conclusion, Mr. Mahama's criticism of the President's refusal to accept responsibility for Ghana's current economic challenges highlights the need for leaders to take ownership of their actions and their consequences.
It is only through such ownership that leaders can take the necessary steps to address the challenges facing their countries and improve the lives of their citizens.