Ghanaian socialite turned evangelist, Nana Agradaa, has revealed her desire to have a share of the President's money before she dies.
The controversial figure, who plans to venture into politics to increase her sources of revenue, stressed that she must make money from either of the two leading political parties in Ghana, the NDC and NPP.
During a sermon, Agradaa touted herself as the nation's voice, saying her influence was enough to draw money from this field. "I am targeting money from the NPP and the NDC.
Who is bringing the big cash? I tell you this, I always say this, I will have my share of the president's money before I die. I am the nation's speaker. I am the nation's voice," she said in a viral video making rounds on social media.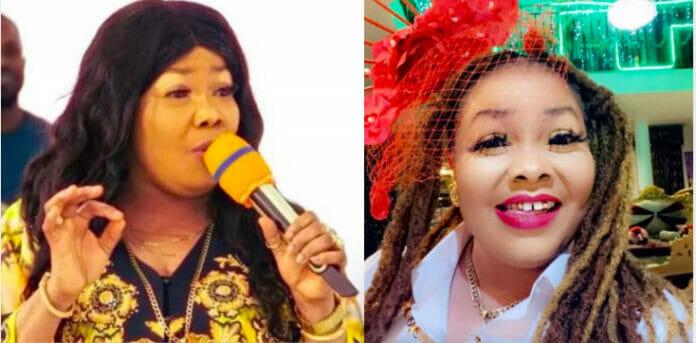 However, this is not the first time Agradaa has been in the news for controversial reasons. In 2022, she was arrested for allegedly swindling her church members.
Reacting to the scam and money-doubling allegations Agradaa was hit with, a senior lecturer at the Kumasi Technical University, Dr Collins Kankam Kwarteng, said she was no different from politicians in the country.
He stated that most politicians have used similar clever means to deceive some gullible Ghanaians. "The politicians have consistently taught us that your level of survival largely depends on your smartness.
Most of these leaders have one way or the other gained wealth from the country by outsmarting the laws governing the country. Let's not focus only on Nana Agradaa and look at the bigger picture.
Almost everyone in the country, including pastors, chiefs, public servants, politicians, among others, is trying to be smarter than the very systems that have been put in place to help run the country," he added.
Agradaa's statement has sparked mixed reactions from Ghanaians on social media. Some have expressed shock and disappointment, while others have criticized her for her utterances.
However, it remains to be seen if her political ambitions will come to fruition and whether she will indeed get a share of the President's money before she dies.