Neymar's club, Al Hilal, has officially confirmed the Brazilian star has sustained a severe injury, rupturing his ACL and suffering a meniscus tear in his knee.
The injury occurred during a World Cup qualifying match against Uruguay, leaving Neymar in excruciating pain and visibly distraught.
The 31-year-old forward was seen screaming in agony after tripping during Brazil's 2-0 defeat to Uruguay on Tuesday.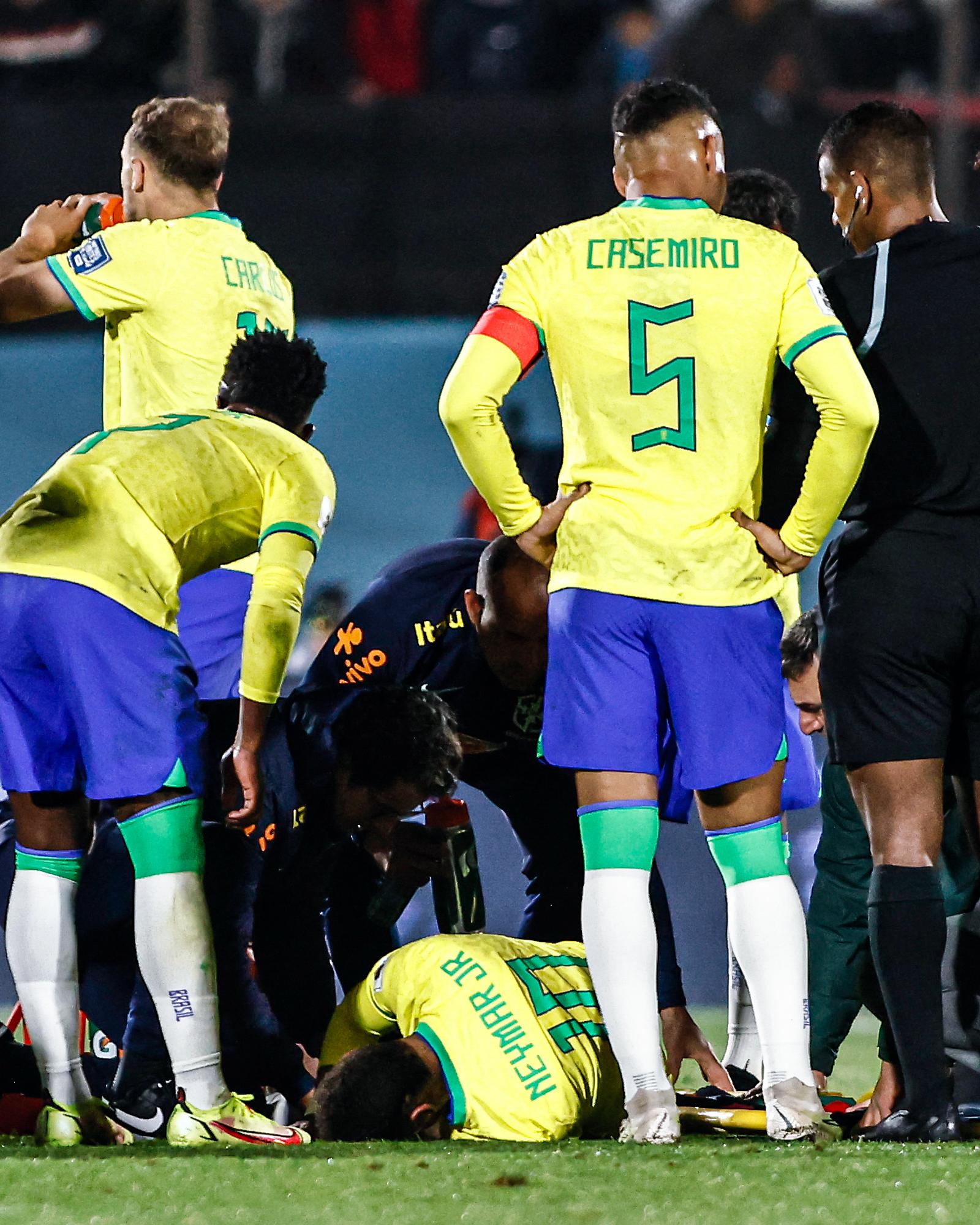 Following the incident, Neymar, the most expensive player in history after his £196 million transfer to PSG in 2017, was immediately rushed for scans to assess the extent of his injury.
Read Also: Canarinha's Neymar Jr. Carried Off Field in Agony: Brazil's World Cup Hopes Dwindle
Al-Hilal, his Saudi Arabian club, shared the grim update on social media, accompanying the announcement with a picture capturing Neymar's distress.
Urgent surgery is now required to address the torn ACL and meniscus, marking a significant setback for the talented player and his team.
A statement from his club read: "The medical tests Neymar underwent confirmed the Anterior Cruciate Ligament and Meniscus tear injury in his knee."
"He will be going through surgery and then a treatment program that will be determined later."
"Return stronger Neymar."

Neymar's career has been plagued by injuries, but the recent ACL rupture he suffered might be his most serious setback yet.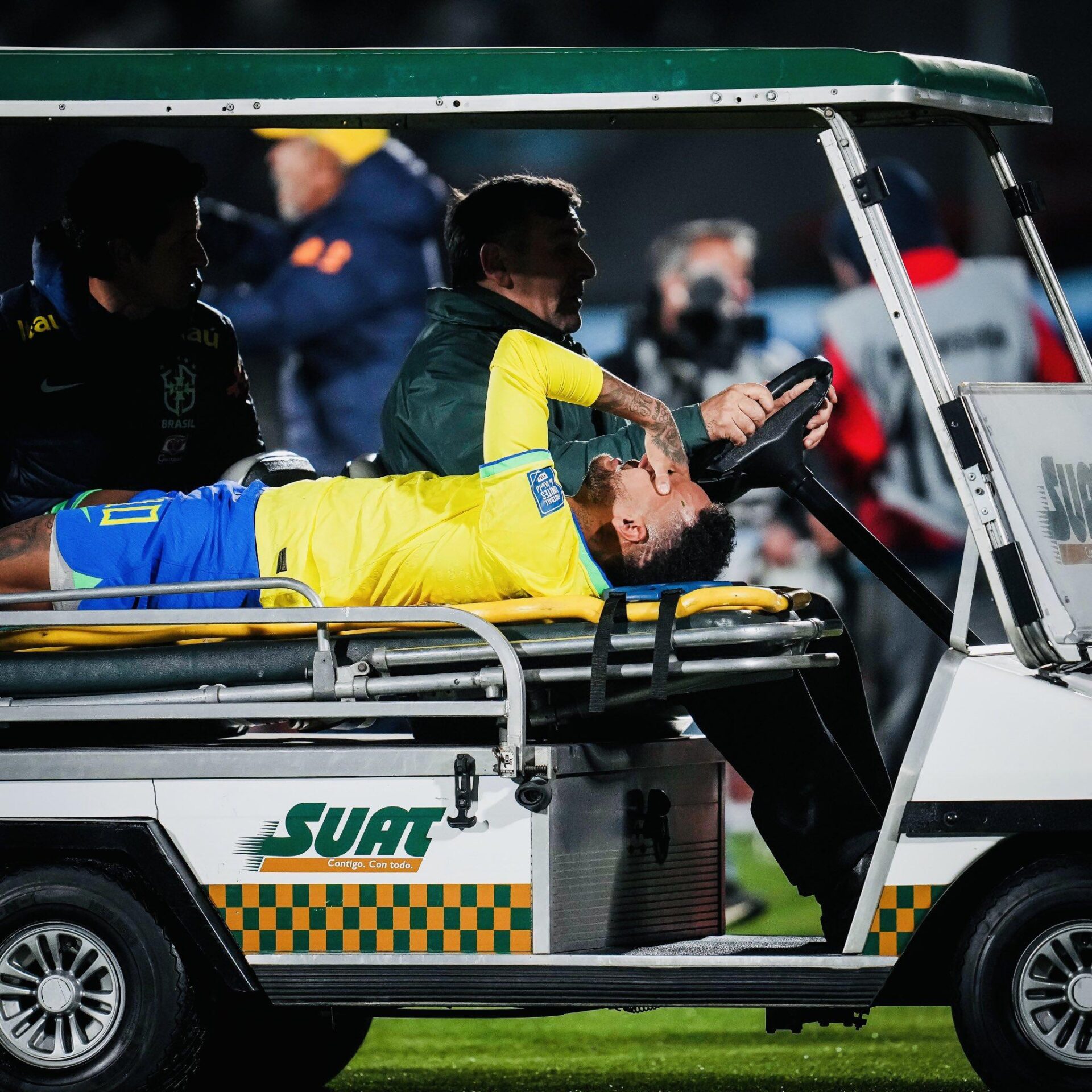 Typically, an ACL injury entails a prolonged recovery period, often spanning around nine months if rehabilitation progresses as hoped.
This unfortunate turn of events means Neymar is poised to miss almost the entire season with Al Hilal, his newly joined Saudi club this summer.
The 31-year-old's agony was palpable as he was stretchered off during the 2-0 defeat against Uruguay on Tuesday.
The injury occurred when Neymar landed awkwardly after a challenge from Nicolas de la Cruz for the ball in the first half in Montevideo.
Immediately recognizing the severity of the situation, Neymar clutched his leg and urgently signaled for medical assistance, his screams echoing his distress.
Neymar's worst fears have materialized as he received the devastating news of rupturing his ACL, marking the first time in his career that he faces this critical injury.
Neymar's statement: "It's very sad moment, the worst of my life".
"I know I'm strong… but this time I need support of my family and my friends".
"It's not easy to get injured, undergo surgery and then… do it again just four months later.
I have faith, I leave it in God's hands".
The Brazilian international has encountered significant challenges since 2018, including two fractures of his metatarsal and a severe ankle injury.
However, the previous longest period he spent on the sidelines was approximately three months, making this current setback much more daunting.
It's now highly likely that Neymar will undergo surgery, initiating a recovery phase that could extend well over a year.
This injury comes at a crucial time, considering Neymar's recent move from PSG to Al-Hilal in August, becoming the Saudi Pro League's priciest transfer at £78 million.
Neymar made an impact, scoring one goal in five appearances for Al-Hilal before this unfortunate incident during his international duties with Brazil.
Al-Hilal, who currently leads the table after nine games with seven wins and two draws, will face the challenge of maintaining their position without Neymar.
The burden now falls on their other summer acquisitions like Aleksandr Mitrovic, Ruben Neves, and Kalidou Koulibaly to step up and deliver, as Neymar prepares for a significant period of recovery and rehabilitation following his upcoming surgery.