Veteran Nollywood actress, Joke Silva has reacted to rumours that her husband, actor Olu Jacobs is no more.
It could be recalled that rumours have been making rounds on social media that the multiple award-winning veteran Nigerian actor, Olu Jacobs is dead.
Well, those are just rumours and have been confirmed by the wife of the actor as untrue.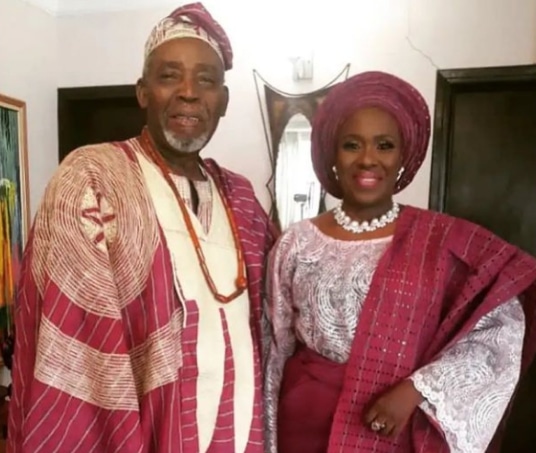 Olu Jacobs IS Not Dead: Speaking in an exclusive chat with Punch newspaper, actress Joke Silver has debunked the rumours saying it is very false and that there is not little bit of truth in it.
According to her, her husband is pefectly fine and in good shape health-wise, Olu Jacobs is hale and hearty.
The actress also advised that the rumours should be disregarded/ignored totally.
She said;
"Don't mind them, they're just talking rubbish; don't disturb your head. He is in the living room right now about to have Eba and Ogbono soup. Let them keep deceiving themselves. He is hale and hearty."
The lovely couple has been married for 36 years now, they both took to their social media accounts on 16th November 2020, where they celebrated/marked their 35th wedding anniversary with lovely photos.
Click Here: Watch Video As Zodwa Wabantu Removes Pant During Stage Performance To Give Fans Free Show
I hope you had a nice time going through the above article, if you did then subscribe to Townflex.com by clicking on the bell icon displaying in the bottom corner to receive our daily post updates first, and also click to subscribe to our YouTube channel for more updates.