Ada Karl, a Nigerian actress working in the US, has advised women to wait until they are married before showing off their "wife material" qualities, such as cooking for a man.
The attractive screen diva recently advised single women to respect themselves and refrain from preparing meals for those who are not their husbands in a post that quickly gained popularity among most internet users.
The easiest method to prevent a man, from witnessing you cry while cutting onions, according to Karl, is to avoid cooking at his house.
"Ladies pls don't cook in his house oh unless u are married! Seeing us in d kitchen dey bring "See Finish"🤪 especially when u dey cut onions & tears dey drop for eyes….d other one dey drop for nose😏U have no business being with so long to talk of cooking & waking up before 9am! Are you his NANNY?🙄🏃‍♀️" she posted.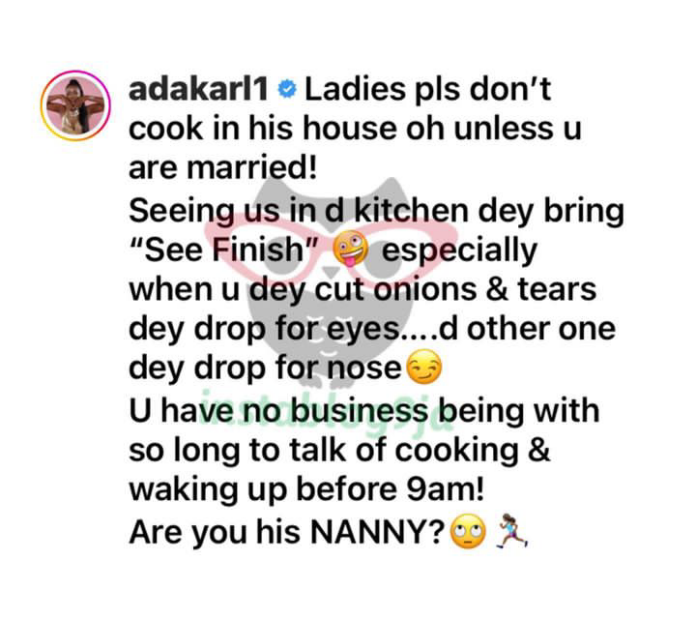 Meanwhile, in other news, two Nigerian women are shown on camera utilizing voodoo to force their lovers—whom they identified as Emeka and Victor—to give them gifts and money.
They ordered the two men to lavishly spend this Christmas season on them by utilizing voodoo dolls to buy everything they desired.
One of the slay queens begged Emeka, her partner, to…..READ MORE
Conclusion
Stay tuned for more interesting news updates.