In the midst of ongoing discussions, some individuals in town claim that former President John Dramani Mahama's chances of winning the upcoming 2024 general election would be slim if he were to retain his 2020 running mate, Prof. Jane Naana Opku Agyemang. However, Joyce Bawa Mogtari, a former aide of Mahama, holds a contrasting view.
During a recent interview on GHOne TV's GH Today Show, Joyce Bawa Mogtari expressed high praise for Prof. Jane Naana Opku Agyemang, affirming her as a formidable contender who could lead the opposition NDC party to regain power.
In Mogtari's eyes, Opku Agyemang is the perfect choice for Mahama.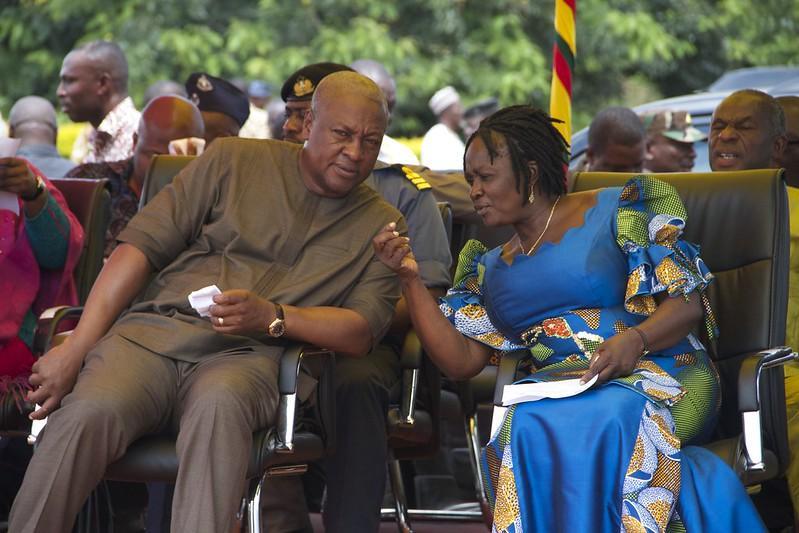 Joyce Bawa Mogtari emphasized that the 2020 running mate has proven herself worthy of a second opportunity. She confidently stated "I believe she's in strong contention, we are on the cusp of making history, on the verge of winning a hotly contested election. At a point where we need our very best to put forth and Naana Jane certainly stands tall but there are many others. As I said, these are decisions that very high level people will be making of course in consultation with the flagbearer and many other stakeholders, we are very far behind in the process of these sorts of things.
"Prof. Naana Jane Opoku Agyemang is a fantastic individual and a woman of enormous grace. She's been with us through thick and thin right from 2017. She's one of those who always gave support. As an individual and for my personal opinion, Prof. Naana Jane is a fantastic addition to the ticket." She added.
For Latest stories like this visit our Politics page.
Do you enjoy reading from Townflex? Do You Want Notifications From Us On Our Latest Post? If so, click on the Red bell icon below to subscribe to our feed, which will appear in your smartphone's notification after we publish a new article. You may also follow us on Twitter at @Townflexgh, Facebook at Townflex, Telegram at @Townflex, Townflex on Pinterest, Townflex on TikTok, Townflex on YouTube, and Townflex on Google News.