The Office of the Special Prosecutor (OSP) made a significant announcement on Monday, October 16, regarding the ongoing investigation of former Sanitation Minister Cecilia Dapaah.
The OSP revealed that they had revoked the freezing order for five of Ms. Dapaah's bank accounts, while the freezing order remained in effect for her other financial assets.
The investigation into suspected corruption and corruption-related offenses involving large sums of money and valuable items linked to Cecilia Abena Dapaah began in July 2023.
To facilitate this investigation, the OSP had previously issued a freezing order on several of her bank accounts and financial assets.
Furthermore, Cecilia Dapaah had previously been charged with failing to declare her income and property, as mandated by the OSP Act.
The charges were filed at the High Court, and it was alleged that Ms. Dapaah failed to respond to a notice to declare her property within the required 30-day period.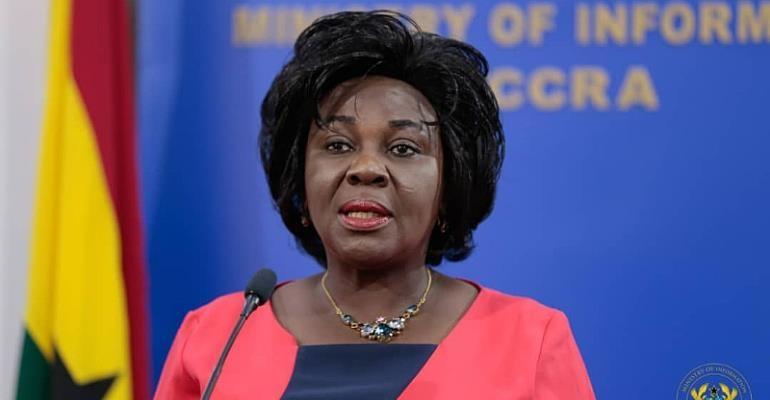 In a separate development, the OSP had petitioned the Chief Justice to have Justice Edward Twum removed from Cecilia Dapaah's case.
READ ALSO: UTAG Urges IGP to Act Against Perpetrators of Media Attacks in Ghana
The OSP expressed concerns that the judge may be prejudiced against the institution, leading to the request for his recusal or removal from all cases involving the OSP.
The background of this case dates back to July 2023 when allegations of theft were made against domestic helpers of Cecilia Dapaah, including the theft of significant amounts of cash, foreign currency, and personal belongings.
This news led to public outcry, and Ms. Dapaah eventually resigned from her position as Sanitation Minister. Subsequently, she was arrested by the OSP and later granted bail.
The OSP's search of her home revealed substantial amounts of cash, both in US dollars and Ghanaian cedis, which were seized as critical evidence for the ongoing investigation.
Seven of her bank accounts were also frozen as part of the investigative measures.