Nigerian Pastor Reburies George Floyd In Imo State: See Photos From the Funeral below
A Nigerian Pastor who is identified as Pastor Humble Okoro, has organized a funeral service to rebury the late George Floyd in Nigeria.
The funeral service was held in Nigeria Mbaise, Imo State after the Pastor claimed the late George was a Nigerian native.
According to him, he was able to trace his root and it led back to Nigeria, Mbaise in Imo State to be precised and that George's native name was "Obinna".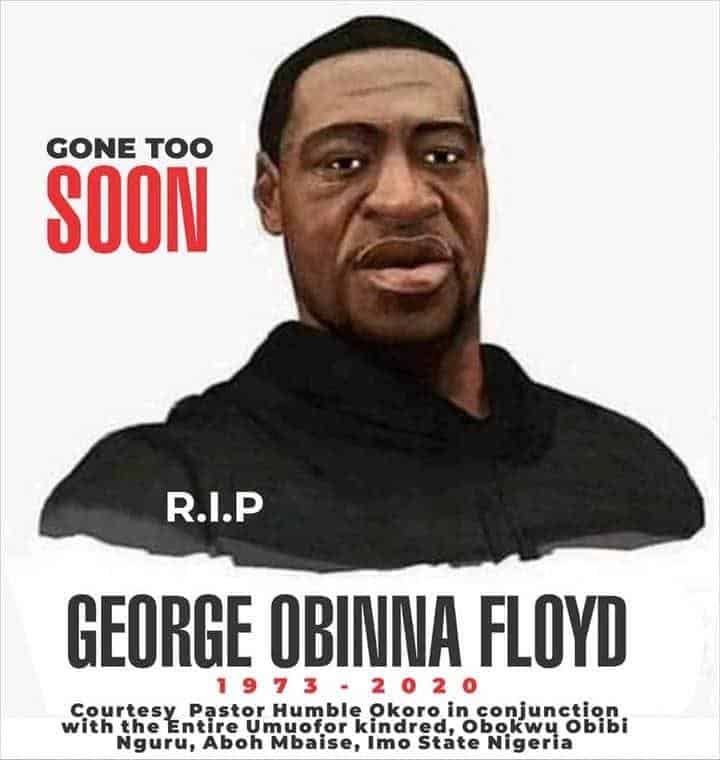 Humble Okoro revealed to a Nigeria newspaper he fees very happy that he have been able to carry out his duty which is reburying George Floyd right where he belongs, together with his ancestors.
See below photos from the funeral service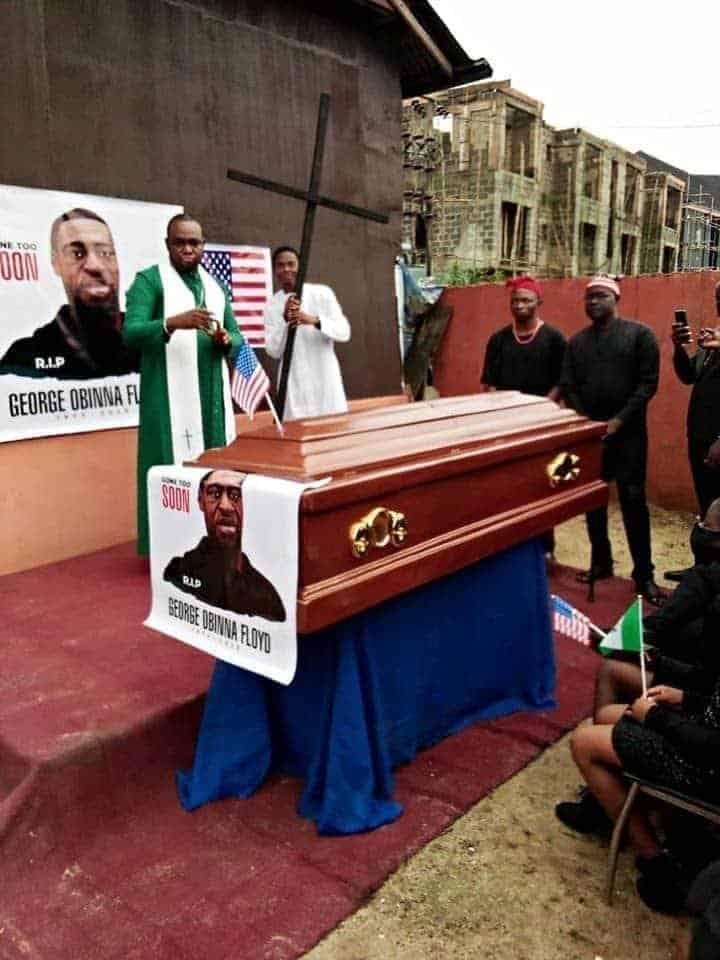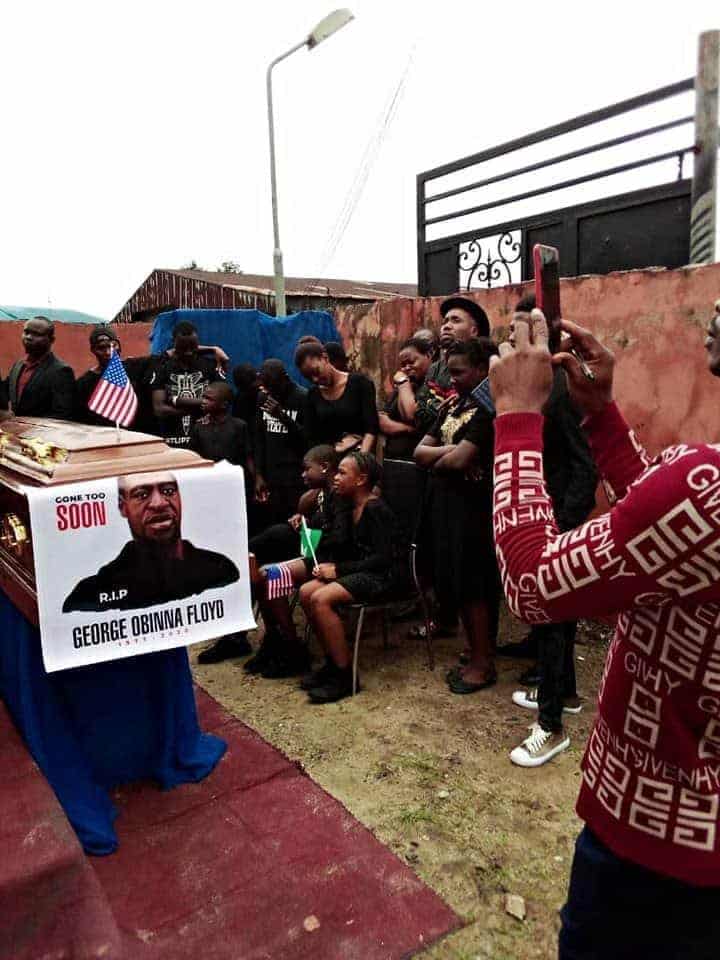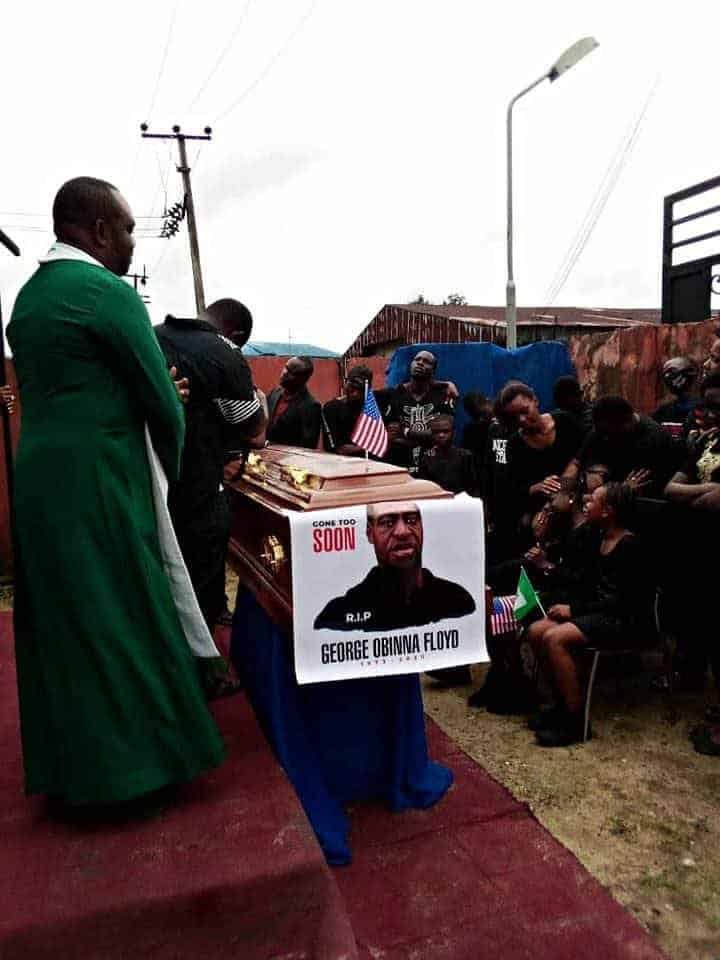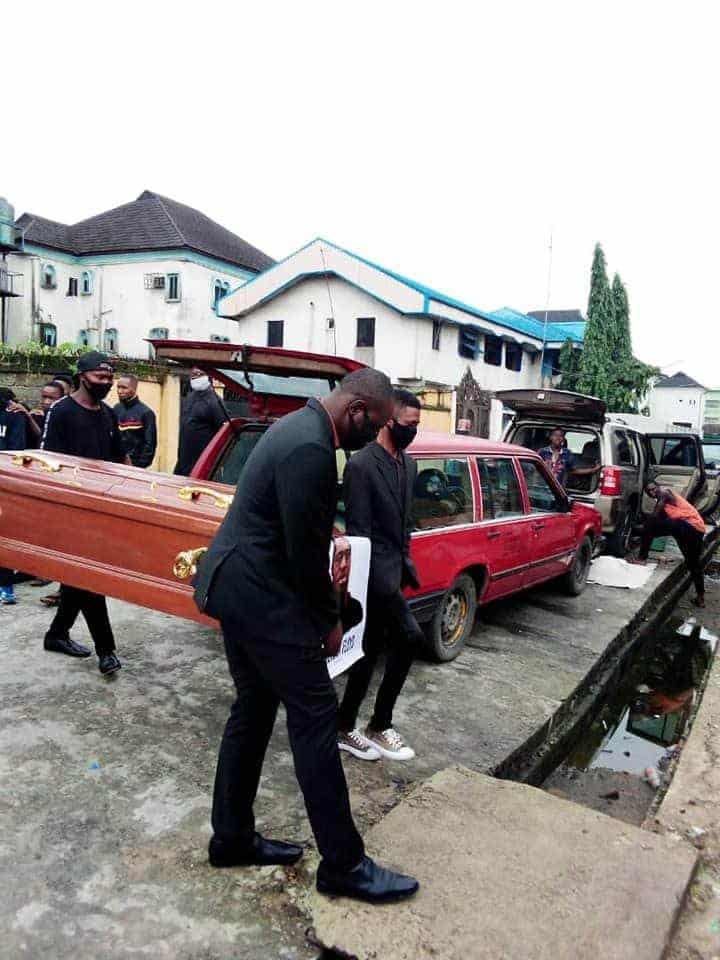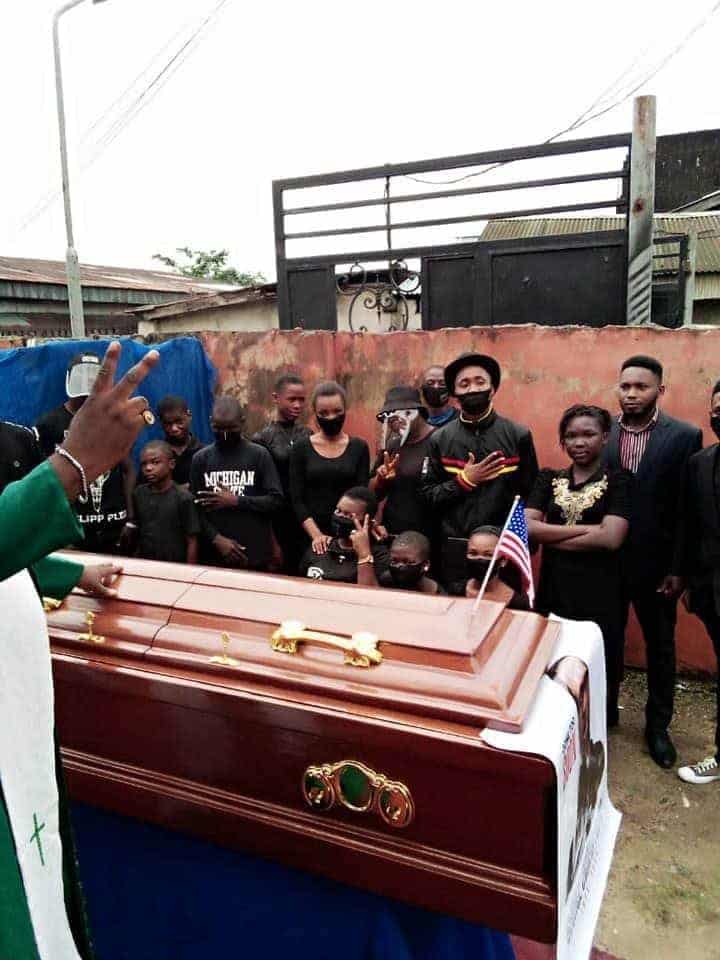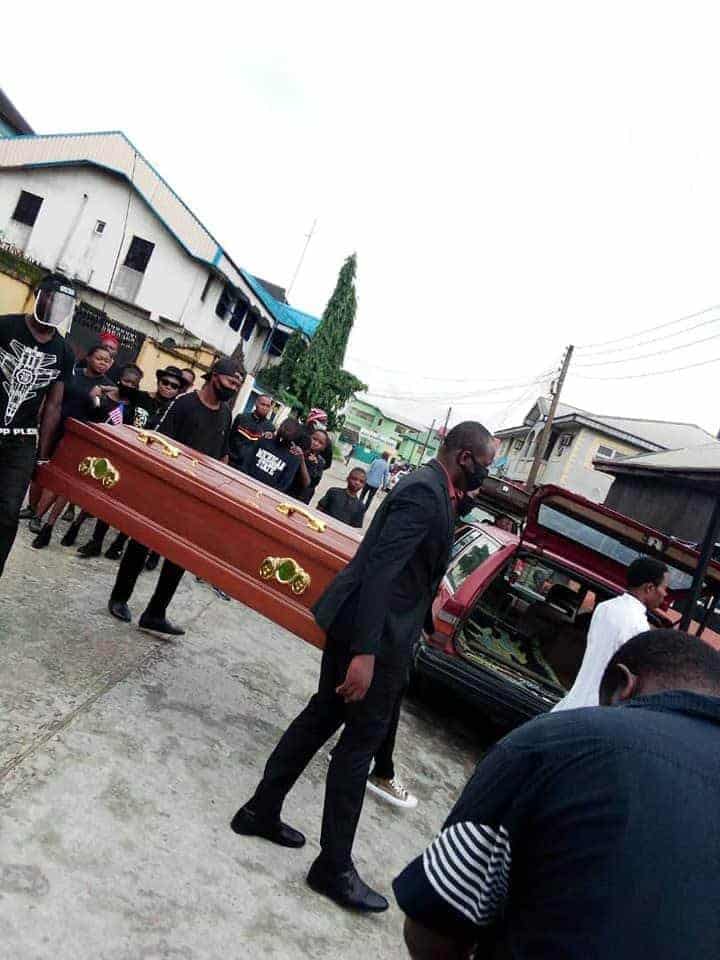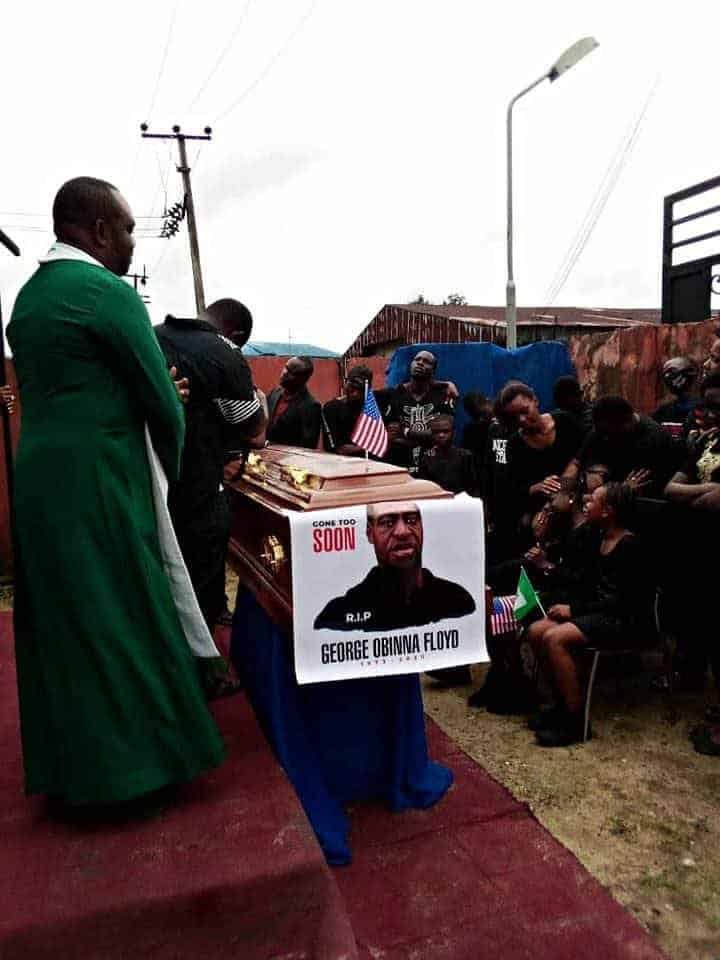 George Floyd, 46 of age was a black American who got killed in Minneapolis, Minnesota during an arrest by the police, the police knelt on his neck untill he couldn't breathe no more. He died in May 2020 and was burried on June 6 2020 in Houston.
His death was a terrible tragedy, a blow for the entire world.