The wife of a popular Ghanaian pastor is currently facing a difficult situation after discovering her husband's profile on a dating site.
The woman, who has been married to the pastor for five years and has a three-year-old son, noticed a significant change in her husband's behavior lately, prompting her to investigate further.
After obtaining her husband's phone, the pastor's wife stumbled upon his profile on a well-known dating site, where he was actively seeking love.
In an attempt to confirm her suspicions, she created a fake profile and began chatting with him.
During their conversation, the pastor revealed that he was unmarried but had a baby with his ex-girlfriend.
The wife, who is seeking answers, is now in a dilemma about what to do next.
This situation has caused quite a stir among members of the congregation who have been taken aback by the news.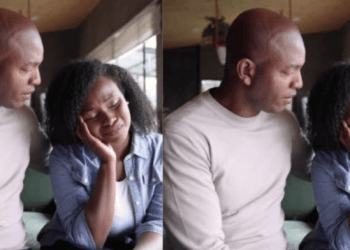 Many have expressed shock and disbelief at the pastor's actions, while others have shown support for the pastor's wife and her decision to confront the issue.
This is not the first time a member of the clergy has been caught up in a scandal.
In recent years, there have been several reports of pastors engaging in illicit activities, including infidelity and financial impropriety.
While these actions are not representative of all religious leaders, they do highlight the need for transparency and accountability within the church.
The pastor's wife is now left with a difficult decision to make, as she struggles to come to terms with her husband's behavior.
It is unclear at this time what the pastor's response will be, and whether he will take responsibility for his actions.
As this story unfolds, it is sure to spark a lot of debate and discussion within the community.