One Corner hitmaker Justice Amoah aka Patapaa goes hard on Kuami Eugene as he drops a new diss song to him over his issue with rapper Guru.
Patapaa who is now reacting to the recent issue between Lynx Entertainment signee, Kuami Eugene, and Hiplife artiste Guru is out with a new song to put Kuami Eugene on track for disrespecting Guru.
The One Corner hitmaker was once a very good friend of Kuami but they both also had their own issues some time passed and that led to Patapaa unleashing a diss song he titles "Otetafo" to the Lynx star.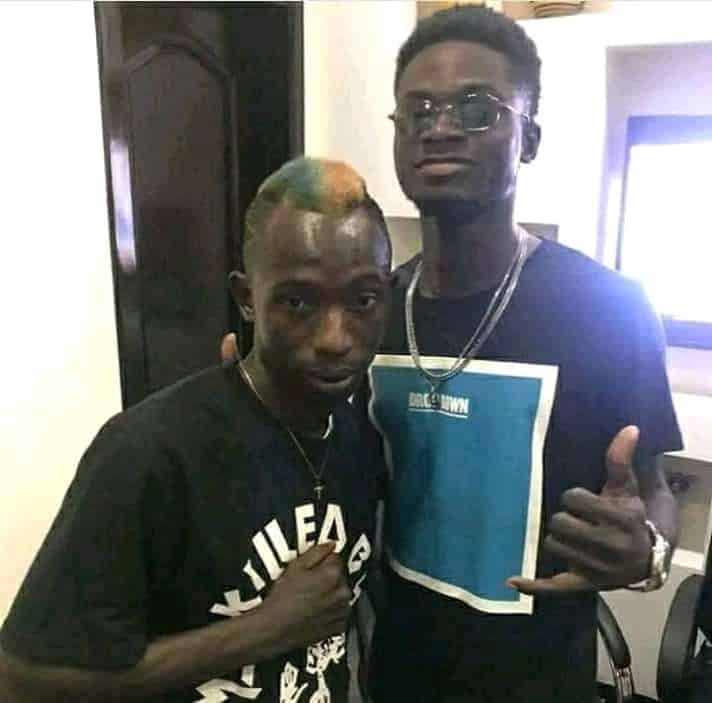 According to Patapaa, this new release happens to be the upgraded version or reloaded version of his previously released Otetafo song.
And in the Otetafo reloaded song Patapeezy called out Kuami Eugene saying he should stop making the mistake of comparing himself to Guru, adding that he was nowhere to be found in the Industry when Guru first dropped his hit song "Lapaz Toyota".
He also advised the Open Gate hitmaker to show some manners/respect to the elderly and voiced out if he [Kuami] has ever asked himself whether he will be able to last in the music industry for five years or not.
This song sounds a bit funny, but just have a listen to his full mesage to Kuami Eugene in the audio below with production credit going out to Dr Ray Beatz.
I hope you had a nice time going through the above article, subscribe to townflex.com by clicking on the bell icon 🔔 displaying in the bottom corner to receive our daily post updates first.