Popular Ghanaian singer, Justice Amoah better known by his stage name 'Patapaa" has announced the release of a new single which features his wife.
The one corner hitmaker Patapaa and his wife Liha Miller Esen officially got married on Saturday, January 2, 2021, and their marriage since then has been criticized by a lot of Ghanaian because they were not in support of the idea of the singer marrying a German lady whiles there were many Ghanain ladies he could have gotten married to.
The One Corner singer responded to the critics sometime ago saying he married his wife because he loves her and that "3tw3 biaa y3 3tw3" after his wife narrated the lovely story of how she met her Husband Patapeezy.
Papapaa To Feature Wife On New Song
Patapaa on Tuesday morning, January 19, 2021, took to his social media pages where he made this big announcement of him featuring his wife on a yet to be released song titled "MADI".
In his post, he shared the cover artwork for the song and announced that it will be dropping on Thursday, January 21, with his wife whose name according to the artwork is Queen Peezy.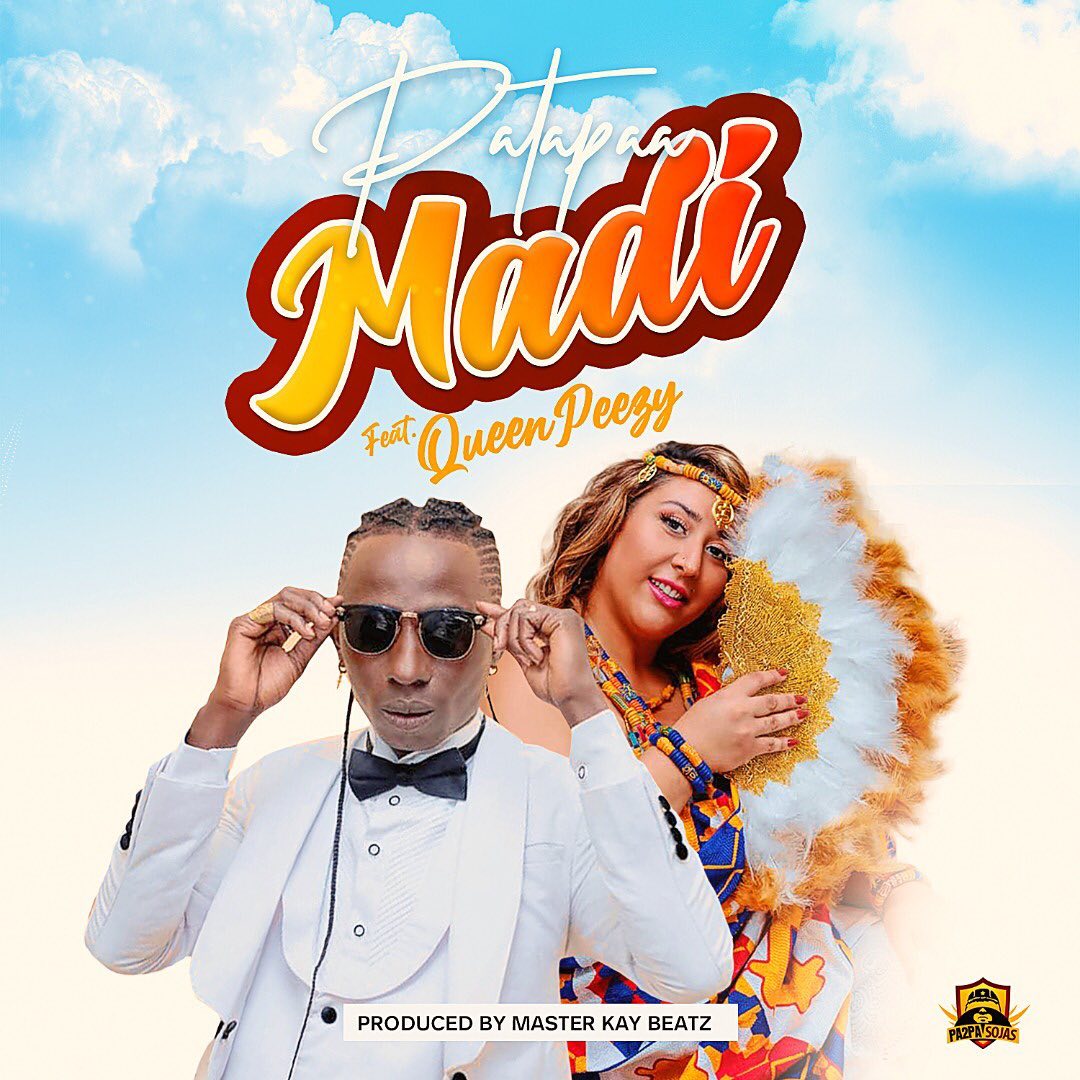 "Drops This Thursday 👉 21 – 01 – 21 🔥🔥🔥 If You Know You Know 💥 #Pa2PaSojas #Madi" he captioned his post.
But prior to Patapaa's annoument, Queen Peezy on Monday where she shared snippet videos from the video shoot for the song which drops Thursday, watch the videos below.
View this post on Instagram
View this post on Instagram
It is just two days ahead to the official release of this new Patapaa ft Queen Peezy – Madi joint and their fans 'Pa2pasojas' just can't wait to have a feel of the tune. This song might be a song to respond to the haters following their marriage, or what say you?
Patapaa features Wife Queen Peezy on Madi song dropping Thursday