Republican presidential candidate and former U.S. Vice President, Mike Pence, has announced the suspension of his campaign for the presidency due to lagging poll numbers and financial challenges.
The decision was made in light of concerns within Pence's campaign that he would not qualify for the third debate stage next month and the difficulty of securing sufficient funding from donors.
Speaking at the Republican Jewish Coalition's annual conference in Las Vegas on Saturday, October 28, Pence expressed his decision, stating, "After much prayer and deliberation, I have decided to suspend my campaign for president effective today.
There just weren't enough donors." Pence's exit from the 2024 race marks a significant development in the ongoing presidential race, as former President Donald Trump continues to maintain a dominant presence, despite his legal challenges.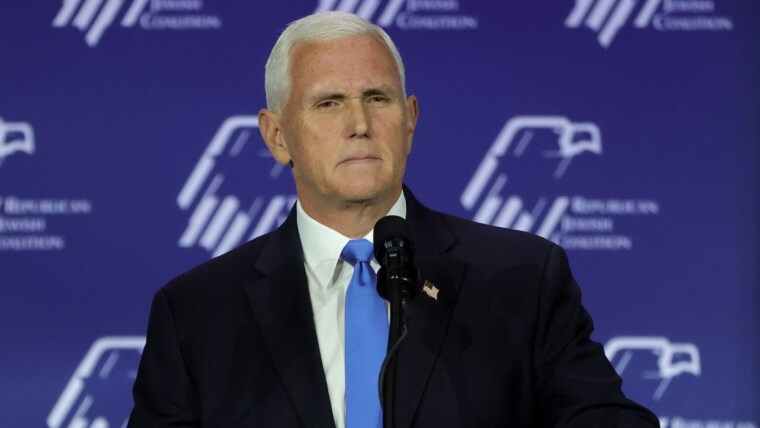 READ ALSO: 13-Year-Old Florida Boy Charged as an Adult for Allegedly Murdering Mother
Prior to his presidential bid, Mike Pence had served as the governor of Indiana and a U.S. congressman before becoming vice president.
He officially launched his campaign in early June, opting to kick-start his campaign in Iowa rather than his home state of Indiana, emphasizing the importance he placed on the early-voting state.
Despite Pence's withdrawal from the race, he remained committed to the principles he championed throughout his political career.
He assured his supporters that he would never cease advocating for conservative values and would continue to fight for the election of principled Republican leaders at all levels of government.
Pence's announcement leaves the Republican presidential field with a shifting landscape and a more pronounced focus on the political trajectory of the former president, Donald Trump.