Ghanaian social media influencer Hajia4real and dancehall star, Shatta Wale drops their reaction today on Ayisha Modi's threesome allegations.
The whole of yesterday, we all witnessed the battle between Shatta Wale and Stonebwoy's Ayisha Modi grew strong and they took over the trends on social media trends.
Their battle got heated that they started dropping secrets upon secrets, and one of the secretes by Ayisha was that the dancehall recording artiste Wale had a threesome with his best friend Hajia4real and his baby mama Shatta Michy, Read About It Here.
Hajia4real has since yesterday been silent, and her silence made people starting to have agreeing spirit to the allegation by Ayisha to be true.
Hajia has finally dropped her reaction to the about claims by Modi in a post today.
In reacting to the story, Hajia4real took to her Instagram account where she made a post by sharing a picture of herself together with her alleged threesome partner Shatta Wale with a caption that shows the claims are not valid.
"When your godson becomes your threesome partner. Eiii Ghana Y33bl3 ooo Y33bl3″ she wrote.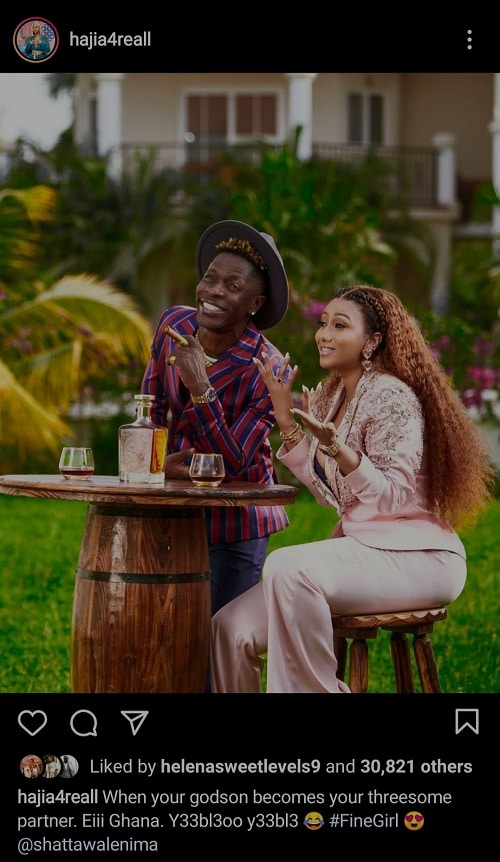 Wale also took to his account and also shared a pic of him and Hajia wearing the same cloth they were seen wearing in Hajia post which is to signal that the two met up today and had the pics together.
The dancehall king captioned his post saying "Our Relationship is a genuine friendship without fuckin"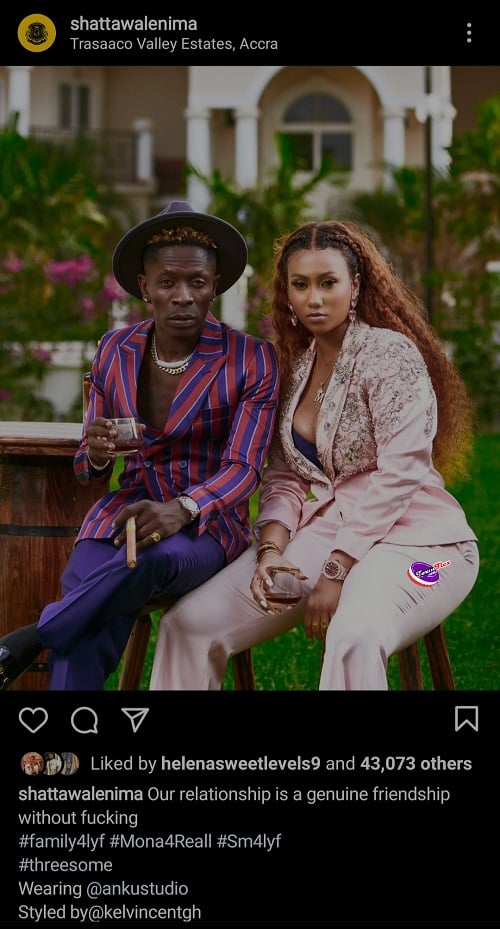 I hope you had a nice time going through the above article, subscribe to townflex.com by clicking on the bell icon 🔔 displaying in the bottom corner to receive our daily post updates first.