Following his explosive interview with Piers Morgan about Manchester United, Cristiano Ronaldo is "quite satisfied with the way things have played out," according to Piers Morgan.
Ronaldo's accusations that the club has abandoned him have sparked a strong response from the public.
However, according to Piers, the star and the two have spoken since part one of their interview aired on Wednesday, and the star is content.
"He knew what he wanted to say, and how he wanted to say it. He knew what the reaction would be," the presenter says.
"He gave this a lot of thought," Piers says.
The highly publicized interview's second half had more impact than the first, which aired 24 hours earlier.
After all the commotion in recent days, the management of United at least knows what they are up against now.
Even though the club's legal counsel had been contacted as early as Monday morning, no decisions were made until after viewing the entire 90-minute interview with Morgan.
Unimpressed, United must now determine how to respond to what can be considered a contract violation. One of the potential alternatives that could be looked into before United's next Premier League match on Boxing Day is termination of that contract for gross misconduct.
In the second part of his explosive interview with Piers Morgan, Cristiano Ronaldo opened up about the World Cup, a lucrative offer from Saudi Arabia, his potential retirement, and much more. He also took shots at Erik ten Hag.
The following are some vital points from Ronaldo's second TV appearance on Thursday, which Morgan referred to as "extraordinary."
Ronaldo on his relationship with Ten Hag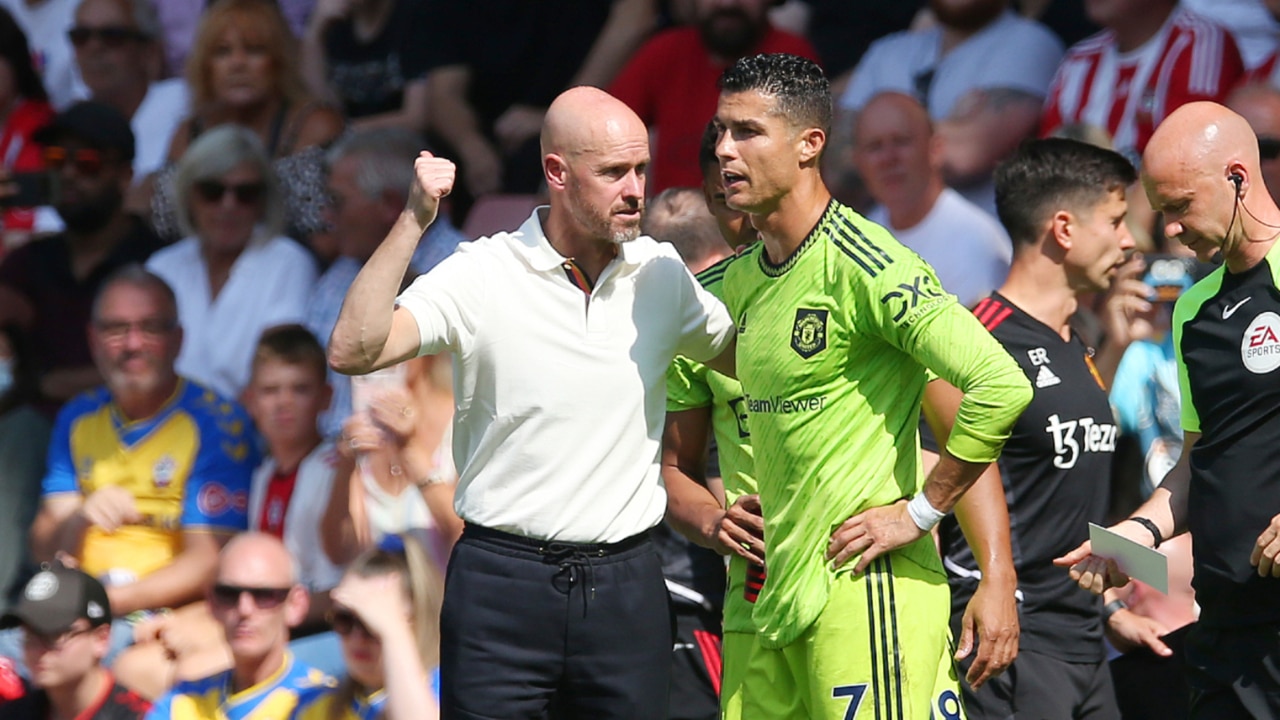 "If you don't have respect for me, I'm never going to have respect for you."
This was Ronaldo intensifying a fight he knows he cannot hope to win. United chose Ten Hag to rebuild a faded empire in the summer and have since backed him accordingly.
"The coach didn't have respect for me," he said.
"So this is why the relationship is in that way. He keep saying in the press that he come to me, he like me blah, blah, blah but that it's only for the press. One hundred per cent."
"The feeling he always mentioned to me, that I didn't need the pre-season so I should wait for my opportunity. I really understand that should, well, okay, I understand."
"But I'm not going to give you points, but you don't do it the same procedure to every players. I'm not gonna mention players but they don't do it the same way."
"Second, I understand that becoming a new job, Manchester was so bad the last five years that it should make they should clean the house, let's say in that way. But the way they approach, the way the press make this so big, it's because probably the communication wasn't the best."
"But I really understand in the beginning because I didn't do the pre-season, I don't start to play, but going more further than that, further than that."
"Other things happen that people they don't know. And I'm not hiding that the empathy with the coach is not good. I'm honest."
Ronaldo on not coming on against Manchester City
"Excuses, I see as excuses. I saw many things that, I don't want to criticise him. He can have different opinion than me."
"They choose the players that they think is better for the team. I respect that but excuses all the time you know; the excuses have short legs, cannot excuse all the time, which is things that don't make sense."
"Okay, you don't put me against Manchester City because of respect of your career and you want to put me three minutes against Tottenham. It doesn't make sense. "
"I think he did it on purpose because, for example, in a national team the other clubs, if the coach wants to put me five minutes, if someone injured or if they really need me, I will help."
" But in that way I felt provoked not only because of that game, but before."
Also read: Ronaldo admits his being labeled as a "black sheep" and won't have respect for Ten Hag
Ronaldo on Tottenham walk out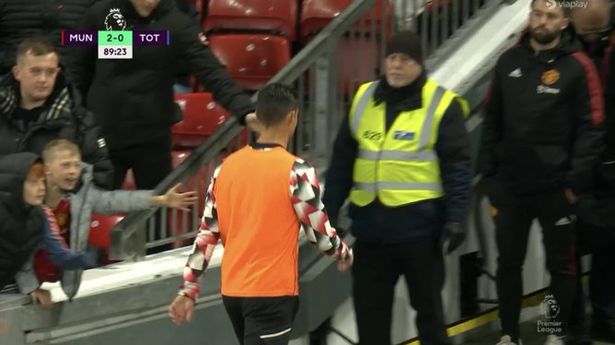 "For me it was not respect, this is why I take this decision I regret… I regret to [have] left from the stadium."
"He don't respect the way I should deserve. This is why probably, the game against Tottenham, I left."
"I feel very disappointed because, OK, I regret, I apologise, I'm not perfect, I made a mistake," he added.
"But suspend me three games, for that, I think it's too much. And then they make fire for the press, which is really disappoint me."
Ronaldo on the Glazer family
"The Glazers, they don't care about the club. I mean, professional sport, as you know, Manchester is a marketing club.
"They will get money from the marketing – the sport, it's, they don't really care, in my opinion. The fans, they're always right."
"I think the fans should know the truth, should know that the players want the best for the club. I want the best for the club. This is why I came to Manchester United."
Ronaldo on his United future
'It's difficult to tell right now, it's because, we, my mood is right now to The World Cup. It's probably my last World Cup, of course, my fifth World Cup."
"I don't know what's gonna happen after the World Cup, but as I told you before, and I will say again, the fans will be always in my heart."
"And I hope they been in my side, even if I back, or if I'm not back, or if I stay or whatever."
"Nobody's perfect. Episodes in the life we all have is part of the human beings, is part of me to be a human being and father as well. I always will commit mistakes."
"But I don't know, it's hard to tell right now what's going to happen to World Cup because my focus is for the World Cup, for the Portugal national team."
He continued: "When I arrived at Manchester United, I always be available to help the team to do the good things, to put in the right spots, to compete with the best teams."
"But it's hard when they cut your legs and they don't like you to shine and they don't listen to your advice. I think I have words to advise to the club because the trophies are one individual and collective."
"I think I can help a lot, but when the infrastructure is not good."
On his offer from Saudi Arabia
"It's true, yes it's true…but what the press keeping say, the garbage, is that nobody wants me, which is completely wrong."
"And I was happy here to be honest, I was motivated to do a great season here. But they continue to repeat that nobody wants Cristiano."
"How they don't want a player who scored 32 goals last year, with national team?"
Ronaldo on turning down £350million payday
"It's hard, it's hard. But in the same way, I thought that I was very happy here; that I still capable to score goals."
"I still believe that I can score many, many goals and help the team because I still believe that I'm still good and capable to help national team – even Manchester United."
"But if you don't feel around you that the energy's on your side, it's difficult."
"Of course, the criticism is gonna exists all the time. 'Ah he's 37, he's not the same'. But I want to see if some guy of my age can maintain the level that I show… Yes, in this moment, I feel very, very good."
"I believe that I'm going to do an amazing World Cup and I'm prepared, physically and mentally." But Piers, it is what it is.
"Life's good, I'm good, my mental [outlook]  is good." "I'm happy to do this interview with you. I know we're gonna generate many polemic."
Read more: Ronaldo on Alex Ferguson, Messi and Arsenal to win EPL after second part of his interview revealed
Click On the Red-Bell icon displayed at the right bottom corner of your reading screen to be the first person to get the latest news updates sent directly to your smartphone's notification.